Rihanna And Chris Brown Back Together? RiRi 'Wowed' By 1D's Harry Styles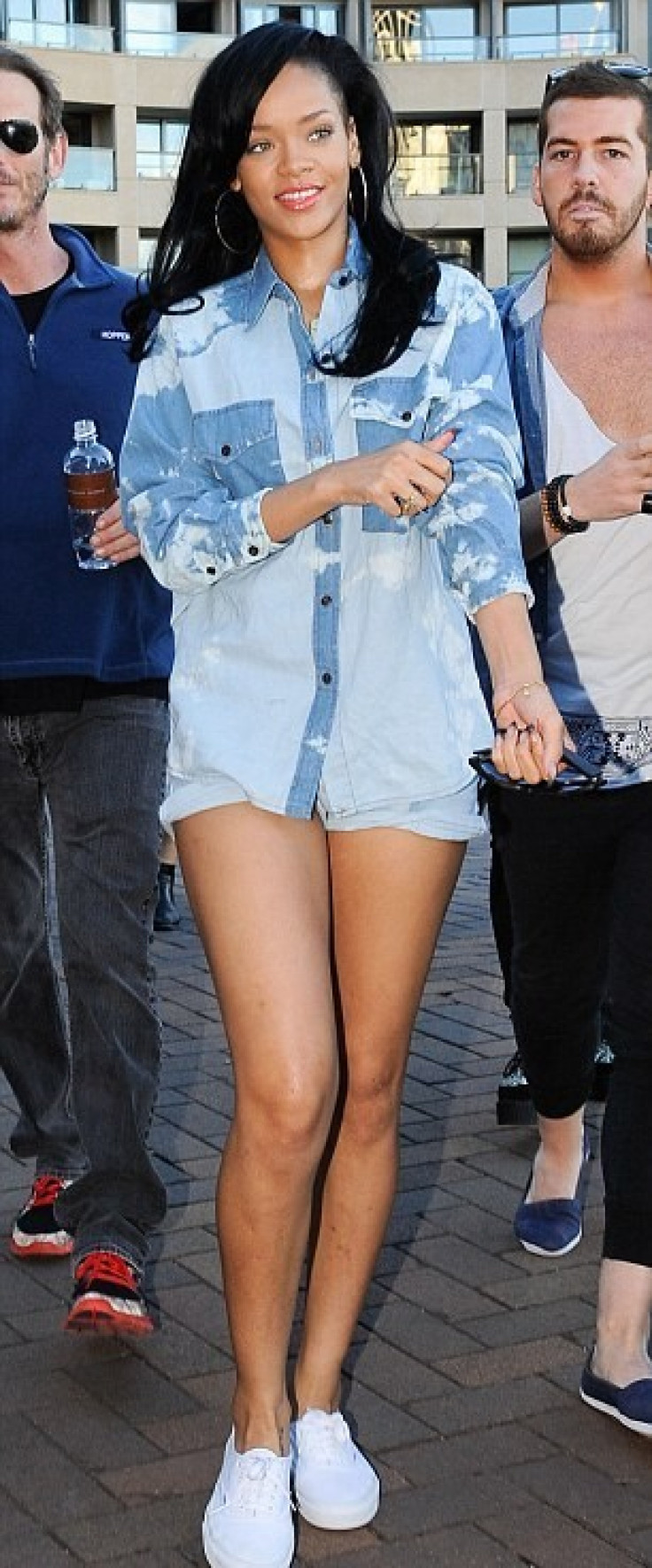 One Direction leader Harry Styles better watch out for Chris Brown after Rihanna told British tabloid The Mirror that she was extremely impressed after by the young, up-and-coming singer and his wild hair style. Upon hearing the news, Styles reportedly said, That is absolutely incredible. I'd love to hook up.
The 18-year old pop singer should tread carefully. Not only is Rihanna a notorious 'man eater,' but her last rumored boyfriend, Ashton Kutcher, reportedly backed off after recieving threatening messages from Rihanna's ex-boyfriend, Chris Brown, and his friend P. Diddy.
Rihanna told The Mirror that she first noticed Harry Styles while watching One Direction music videos.
Harry, yeah. I watch their videos and I remember thinking: Wow, he's a star, she said.He seems very sure. It seems, like, it's so natural to him.
Rihanna is 24 years old and says she's single. She may be a little young for teen-sensation Harry Styles, who previously dated the 34-year old Caroline Flack, but that doesn't seem to be a problem for him.
Apparently, Harry Styles and Rihanna are currently both staying the same Australian hotel, while One Direction tours the country and Rihanna promotes her acting debut, Battleship.
One Direction have been making headlines lately as they take their fame to the next level. After making their performing debut on SNL last week, the band, which was formed by Simon Cowell on his American Idol, has resumed their world tour.
© Copyright IBTimes 2023. All rights reserved.