RIM's Patents Valued At 85% Of Entire Company By CEO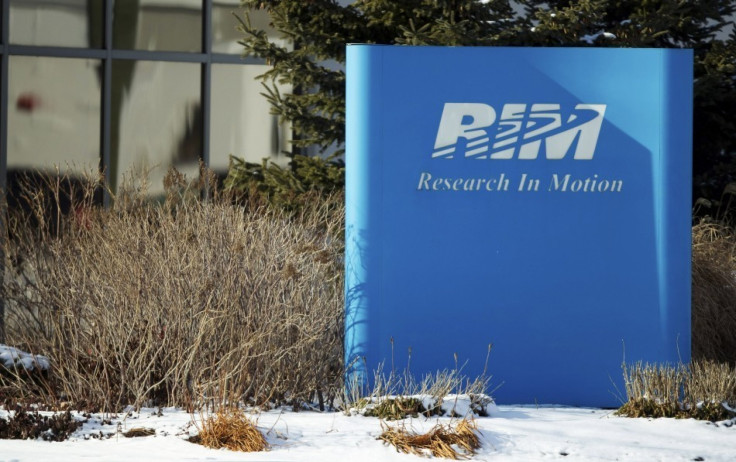 BlackBerry developer Research in Motion (Nasdaq: RIMM) values its intellectual property at $3.37 billion, or nearly 85 percent of the value of the entire company.
The numbers come from a filing with the U.S. Securities and Exchange Commission late Friday, ahead of RIM's annual meeting scheduled for Tuesday at its Waterloo, Ontario, headquarters.
New CEO Thorstein Heins and CFO Brian Bidulka said the 3,357 patents had a net book value of $3.37 billion on June 2, the end of RIM's first quarter.
RIM's market capitalization Monday was $3.96 billion, as its shares fell 43 cents to $7.67, ending their five-session surge after an early gain on Monday morning. In the past week, they've gained 3.8 percent, boosting the value of the BlackBerry developer from only $3.76 billion last Monday. The overall value rose as high as $4.25 billion Monday before falling sharply.
Still, RIM's overall value has still plunged more than 73 percent over the past 52 weeks due to product delays, fourth-quarter write-downs and a first-quarter loss of $518 million, or 99 cents a share. Heins also delayed shipment of the next-generation BlackBerry 10 smartphone to early 2013.
Activist shareholder Victor Alboini, of Toronto's Jaguar Financial, has urged the company to auction or at least license its intellectual property to cash in on its value.
Indeed, the SEC filing shows that the IP's cost basis is $4.62 billion as of June 2, or nearly $1.3 billion below their current market value. Last year, RIM was part of the syndicate headed by rival Apple (Nasdaq: AAPL), the world's most valuable technology company, that acquired $4.5 billion worth of patents from defunct Nortel Networks.
The value of the intellectual property pretty much matches the estimate of Chris Marlett, CEO of MDB Capital, an intellectual property investment bank in Santa Monica, Calif.
In an interview last week, he valued the RIM IP between $2 billion and $4 billion, suggesting it might interest outsiders including Apple, as well as Google (Nasdaq: GOOG), the No. 1 search engine, which now owns the Motorola brand; Microsoft (Nasdaq: MSFT), the world's biggest software company, which is bringing out the Surface tablet, and Facebook (Nasdaq: FB), the No. 1 social networking site.
Mobile is a gigantic market, Marlett said, noting that IP for mobile platforms is extremely valuable.
The 6-K filing also provided more details about RIM's nearly $2.5 billion in cash and investments, which Heins said is key to paying for work to get the bugs out of the BlackBerry 10 and allow for new models of the PlayBook tablet.
The largest component -- $572 million -- is in commercial paper, followed by $444 million in the bank; $201 million is in asset-backed securities.
The company believes that market capitalization alone does not capture the fair value of the business as a whole, or the substantial value that an acquirer would obtain from its ability to obtain control of the business, the two key officers wrote.
While not disclosing what the value is, the announced write-off of $335 million in goodwill impairment helps to bring the value more in line with realistic expectations, the officers wrote.
RIM has hired JPMorgan Chase (NYSE: JPM) as well as Royal Bank of Canada (NYSE: RY) to provide strategic advice to management. CEO Heins may announce some of their suggestions at the annual meeting.
© Copyright IBTimes 2023. All rights reserved.