Rod Blagojevich Sentenced to 14 Years in Prison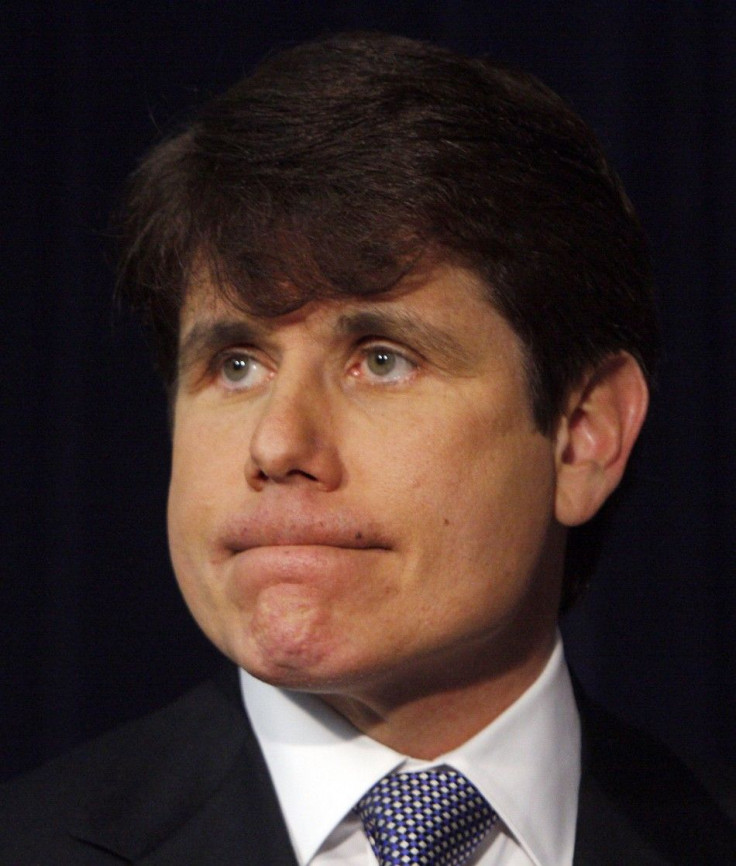 Ousted Illinois governor Rod Blagojevich was sentenced to 14 years in prison on Wednesday for trying to sell President Barack Obama's vacant Senate seat in exchange for a high-paying job or campaign cash.
Blagojevich has endured a three-year battle against the criminal charges that brought him down and forced him out of office as the governor of Illinois. A Democrat, he was elected to office two times, and becomes the second Illinois governor in a row to be sentenced to prison after Republican George Ryan was sentenced to six-and-a-half years for corruption.
In a sentencing hearing, Blagojevich said he had made terrible mistakes and admitted he broke the law by trying to sell the appointment to the vacant Senate seat.
I have nobody to blame but myself for my stupidity and actions, words, things that I did, that I thought I could do, Blagojevich said.
He had maintained his innocence previously, but expressed remorse in the Chicago courtroom on Wednesday. Blagojevich was convicted of 18 felony corruption charges. His sentence handed down Wednesday was just shy of what prosecutors had sought.
I accept the peoples' verdict, Judge, they found me guilty, he said. All I can say is I never wanted to hurt anyone.
Blagojevich was arrested in December 2008, shortly after the presidential election won by then-Illinois Senator Obama. Blagojevich was charged as governor with appointing someone to fill the vacant seat. As he solicited campaign cash or a high-paying job in return for appointment favoritism federal authorities were secretly recording his phone calls as part of another criminal investiation.
I've got this thing, and it's (expletive) golden, Blagojevich said in one recording.
© Copyright IBTimes 2023. All rights reserved.