Rodney King Autopsied; Pot Plants Taken From Home in Death Probe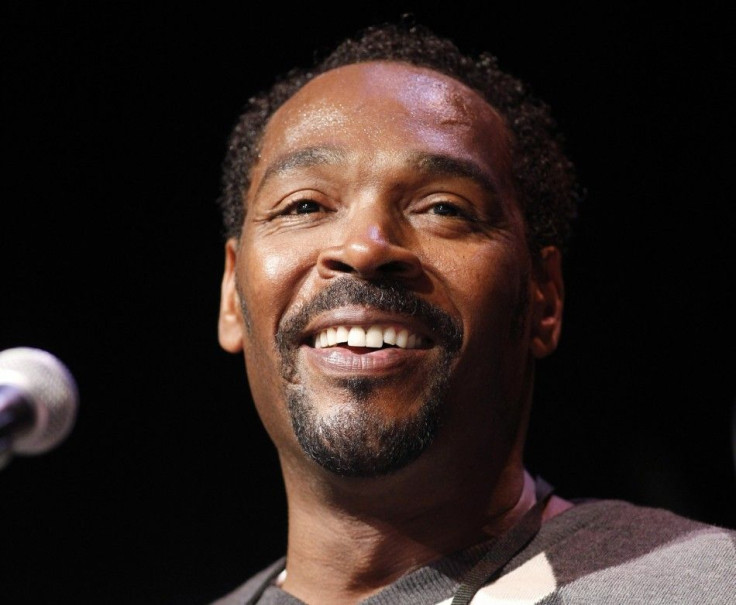 California police confiscated marijuana plants and pitchfork and hoe as evidence from Rodney King's home as they try to determine how he died Sunday, authorities said.
Meanwhile, investigators conducted an autopsy Monday, but it was expected to take several weeks to determine a cause of death, officials told the Associated Press. Coroner's officials will await results from toxicology tests that could take up to six weeks to gather before determining how King died.
The toxicology tests and autopsy may determine if King suffered from an undiagnosed medical condition that caused him to lose consciousness or if he had been drinking or was under the influence of drugs.
Police said King's body showed no signs of trauma, and no traces of blood were found on the concrete pool deck or in the water.
Law enforcement said there were no outward signs of alcohol or drug use that may have caused King, 47, to fall into the pool Sunday morning, the Los Angeles Times reported.
Investigators are looking into reports by a next-door neighbor who said she heard King in his backyard sobbing uncontrollably shortly before a splash.
King's fiancee, Cynthia Kelley, spoke with police for several hours Sunday and is considered a witness in the case, Rialto Police Officer David Shepherd said Monday.
Questions persist about how King, who enjoyed swimming and felt comfortable in the water, ended up drowning.
At the time the detectives arrived on scene and responding officers arrived, there was nothing out of the ordinary, and nothing to indicate to us that alcohol or drug use had been a factor, Shepherd said.
Asked if there was any sign that the drowning might have resulted from suicide, Shepherd said, Not right now, but again, investigators will be looking at all the different angles to try to make a determination of exactly what happened.
© Copyright IBTimes 2023. All rights reserved.