Roku Announces 10% Job Cuts In 3rd Workforce Reduction Since November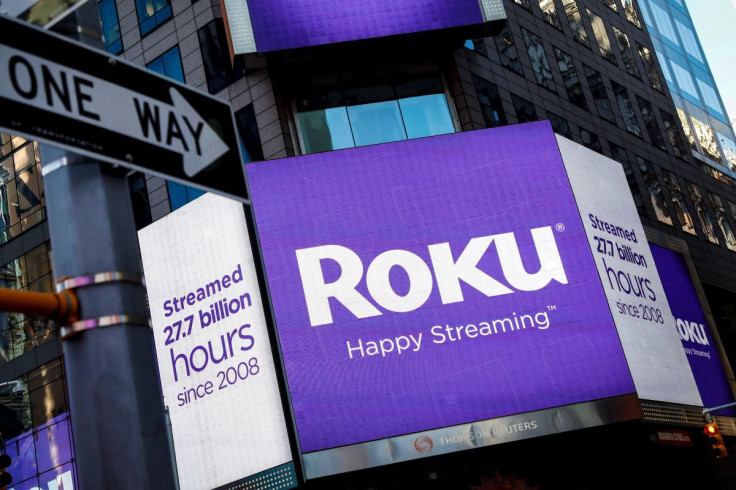 KEY POINTS
Roku is expecting charges of up to $65 million in its latest layoffs round
The company previously laid off 400 employees in two rounds of staff cuts
At least 234,028 tech employees have lost their jobs so far in 2023, as per data
Streaming and ads company Roku is laying off 10% of its workforce and will reduce its real estate footprint in a restructuring that's part of its "continuing evaluation" of operations. This week's layoff announcement is Roku's third in less than a year.
"The company determined to implement additional measures to continue to bring down its year-over-year operating expense growth rate by consolidating its office space utilization, performing a strategic review of its content portfolio, reducing outside services expenses and slowing its year-over-year headcount expense growth rate through a workforce reduction," the San Jose, California-based company said in an SEC filing Wednesday.
The company added that it will slow down hiring, among other unspecified measures, and will remove "select existing licensed and produced content" on the Roku Channel. It did not specify which content would be removed from the TV streaming platform.
On the layoffs, Roku said it was expecting to incur charges between $45 million and $65 million in relation to the job cuts, specifically for severance pay and other benefits for departing employees. The workforce reduction is expected to be completed at the end of the fourth quarter of fiscal year 2023. However, the process may extend to other countries due to legal requirements in various jurisdictions.
An estimated 360 people will be affected by the reductions. Roku did not immediately respond to International Business Times' request for comment.
The announcement came about five months after Roku eliminated around 200 positions or about 6% of its workforce. The company said in an SEC filing that it would also reduce its office facilities.
In November, the company announced 5% job cuts. At the time, Roku said around 200 employees in the United States would be affected by the cuts.
"Taking these actions now will allow us to focus our investments on key strategic proprieties to drive further growth and enhance our leadership position," it said in a statement.
After news of the layoffs emerged, Roku stocks jumped about 3% higher Wednesday.
CNBC's Jim Cramer said on "Squawk on the Street" on Wednesday that he was expecting Roku's cost-cutting measures to attract additional investors.
Cramer explained that before Roku announced the layoffs Wednesday, investors were "reluctant to buy the streaming company because they were losing money hand over first, and they didn't make the same so-called pivot" wherein companies make fundamental changes to their business to make money and meet market needs.
Roku joins the list of several streaming and entertainment equipment companies that have laid off staff in recent months, including Indonesian audio streaming platform Noice, Sonos (130), and Spotify (200).
In the greater tech space, 234,028 tech employees have lost their jobs so far in 2023, as per the layoff tracker layoffs.fyi. The hardest-hit sectors in the past month were fintech, healthtech, cybersecurity, and edtech.
© Copyright IBTimes 2023. All rights reserved.