Ron DeSantis Trolled After His Lawyer Says Governor Does Not Believe In Systemic Injustice
A trial in Hillsborough County State Attorney Andrew Warren's lawsuit against Florida Gov. Ron DeSantis over the latter's decision to suspend him ended last week. But the governor's general counsel found himself in hot water after being forced to define the word "woke," a term originally used to signify an awareness of racial injustices endemic to society but often used as an insult by some right-wing people.
DeSantis suspended Warren in August for refusing to enforce the state's 15-week abortion ban.
On the last day of the trial on Dec. 2, prosecutors of the suspended state attorney asked DeSantis' general counsel to define the word, noting the governor in his suspension announcement had referred to Warren as a "woke ideologue" who "masqueraded" as a prosecutor.
In response, DeSantis' Communications Director Taryn Fenske said "woke" was a slag for "progressive activism," Florida Politics reported. Ryan Newman, the governor's general counsel, elaborated further saying, "To me it means someone who believes that there are systemic injustices in the criminal justice system and on that basis they can decline to fully enforce and uphold the law."
When he was pressed further to define what the word broadly means, Newman said: "It would be the belief there are systemic injustices in American society and the need to address them." He added DeSantis does not believe there are systemic injustices in the U.S. and that Warren's "wokeism" had led him to sign a pledge, along with 90 other prosecutors from across the country, that personal medical decisions shouldn't be criminalized.
"We decline to use our offices' resources to criminalize reproductive health decisions and commit to exercise our well-settled discretion and refrain from prosecuting those who seek, provide, or support abortions," read the joint statement signed in June.
Newman justified Warren's suspension, saying DeSantis did not believe in systemic injustices in the country, and had to enforce laws because using "prosecutorial discretion" to not prosecute an entire class of crimes was a "fundamental misunderstanding" of how it can be used.
American Civil Liberties Union's Natishia June, in a 2020 article, pointed out that systemic injustices still exist in the country, citing data from the Florida Department of Corrections. The article noted that 47% of men and women in state prisons are Black.
Newman's statement about systemic injustices sparked backlash on Twitter.
California Gov. Gavin Newsom, who is DeSantis' arch-rival, tweeted, "A federal judge asked Ron DeSantis' general counsel to define 'woke.' His answer: Woke is 'the belief there are systemic injustices in American society and the need to address them.' DeSantis' Florida: where civil rights go to die."
"Ron DeSantis is not a sane alternative," read another tweet, referring to the governor's presidential ambitions.
"This is what happens when MAGA/ Federalist Society get N2 court. Their frivolous and ridiculous arguments embarrass themselves or they tell the truth and embarrass themselves," one user commented.
"How can a governor of any state, who governs for all of their constituents, NOT be woke?" asked another.
Warren argued his suspension was political and a violation of his First Amendment rights. He has asked the court to reinstate him. The decision now lies with U.S. District Judge Robert Hinkle, who said it would take at least two weeks to arrive at a decision.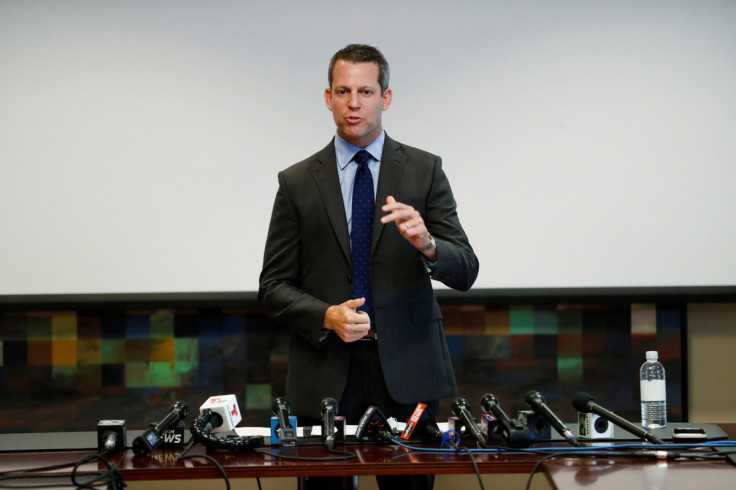 © Copyright IBTimes 2023. All rights reserved.
FOLLOW MORE IBT NEWS ON THE BELOW CHANNELS