Ronald Poppo Named As 'Zombie' Rudy Eugene's Miami Cannibal Attack Victim [PHOTO]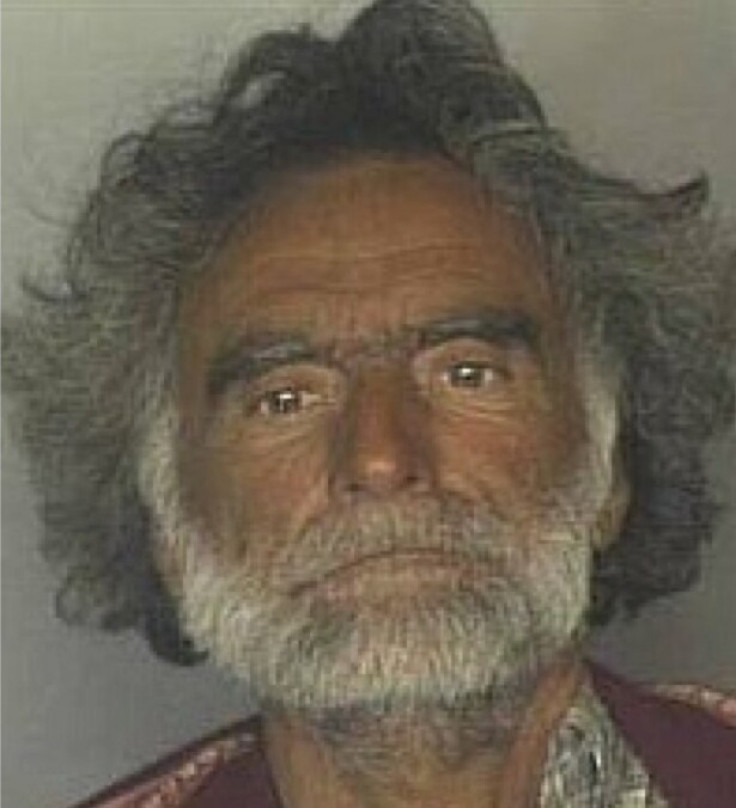 Ronald Poppo has been identified as the unfortunate victim left without much of a face after being brutally attacked and cannibalized in Miami on Saturday by Rudy Eugene, the man who has been dubbed the Miami zombie in the wake of the shocking incident.
The victim, who was also homeless, was identified as Ronald Poppo, 65, by police on Tuesday, the Miami Herald reported.
And though nothing can hold a candle to the shocking incidents of Saturday -- which left Ronald Poppo with severe facial damage after Eugene, 31, chewed on his face for an extended period of time during the 18-minute attack before being shot to death by police -- Poppo did not have an easy life even before that fated day.
The Miami Herald reports that Poppo -- full name Ronald E. Poppo -- was a drinker who had been shot once and arrested two dozen times, and that as of Tuesday he was fighting for his life at Jackson Memorial Hospital's Ryder Trauma Center.
The [UK] Daily Mail reported that more than 75 percent of Robert Poppo's face had been chewed off, and that he had suffered some of the worst injuries staff had ever encountered.
Ronald Poppo never had it easy, living for four decades on the streets of towns including Miami, New Orleans and New York and being arrested at least 24 times since 1978 for crimes including public drinking, trespassing, burglary, assault and resisting arrest, the Herald reported. And, though authorities are not yet sure why the two crossed paths on Miami's MacArthur Causeway on Saturday, he could often be seen loitering under the bridge there.
Born May 17, 1947, Poppo had checked into Jackson Memorial Hospital before. In 1976 he was treated there after being shot, and was homeless and gave his address at the time as a local Salvation Army, according to the Miami New Times.
Two acquaintances of his -- Emory Robert Spencer and a man named Rafael -- both offered the same quote about Ronald Poppo to the Miami Herald: He never bothered nobody. They say that pretty much summed up his life, hard and complicated s it may have been.
Rudy Eugene, on the other hand, led a more stable life, graduating in 2000 from North Miami Beach High School, where he played football, and had recently expressed a desire to start a car-washing business, the paper said. But that side of Eugene's life is lost to history, as he will be forever remembered as the Miami Zombie, according to the Herald.
But that memory lives on in the mind of Eugene's high school friend Victoria Forte:
Rudy was not a face-eating zombie monster, she told the Herald. The Rudy we know was a nice gentleman with a warm smile, and funny.
And another friend of Eugene's, Erica Smith, told the Herald that she was surprised to learn of his involvement in the attack:
He wasn't homeless. He had a place to stay. He had a car, and he worked, Smith said. He had his ups and downs, but he was not an aggressive person. He was really sweet and giving.
That now seems to be an odd way to describe the Miami Zombie, as when Miami Police officer Jose Rivera responded to the scene at 2:13 p.m. Saturday -- shortly after being flagged down in his police car by passing biker Larry Vega, who witnessed the crime as it was underway -- Eugene was in what authorities have said appeared to be in a drugged craze, the Herald reported.
Rivera repeatedly ordered Eugene, a Haitian immigrant who grew up in North Miami Beach, to halt the attack and leave the man alone, and Vega told Miami's WSVN TV that at that point the guy just stood his head up like that, with a piece of flesh in his mouth, and growled.
Eugene did not cease the attack, and police officers shot him dead, leaving his body next to the mangled body of the victim, who has not been identified and is reportedly still in critical condition at an area hospital.
Police are still investigating the crime, but some reports state that Eugene may have been under the influence of LSD or bath salts when he attacked his victim:
Whenever we see that a person has taken all of his clothes off and has become violent, it's indicative of this excited delirium that's caused by an overdose of drugs, Armando Aguilar of the Miami Fraternal Order of Police told WSVN 7 News. What's happening is inside their body their organs are burning up alive
However Smith did add during her conversation with the Herald that there may have been darker demons at play in Eugene's mind:
He did smoke, I'm not going to lie about that, Smith said. Someone must have given him something really bad. A few days ago he told my brother that he was really depressed and didn't want to live anymore. He was a guy who just wanted a family and someone to love him.
Authorities are awaiting the results of toxicology reports on Eugene's dead body.
© Copyright IBTimes 2023. All rights reserved.