Samsung Galaxy S3 Release Date, Features: From S-Cloud To Amazon Listing, Top 5 Latest Rumors on 'Next Galaxy'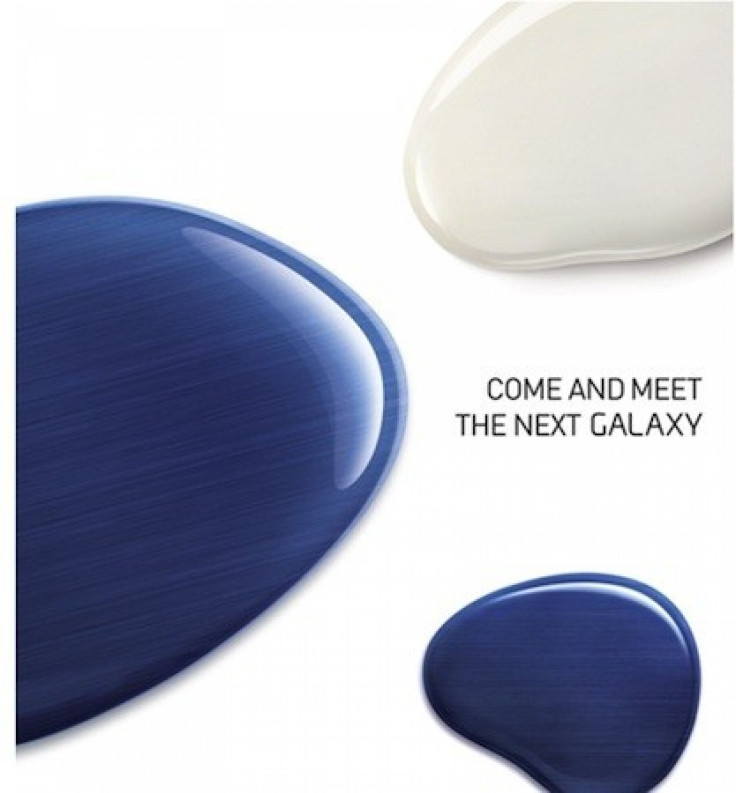 After the South Korean tech giant Samsung sent out press invites to an event for the launch of its much-hyped Galaxy S3 smartphone on May 3 in London, it was thought that the rumors about the device would slow down gradually. But contrary to the general belief, even more ambitious rumors have been surfacing online over the past few days.
At this point of time, it's really hard to predict how the successor to Galaxy S2 would rise up to challenge the current dominance of the Apple iPhone in the smartphone industry once it gets released next month. But one thing is certain that the Samsung device has indeed reached a level of rumor-mongering and enthusiasm, which is close to that of the next-generation iPhone aka iPhone 5.
Lets' check out the top five latest rumors on Samsung Galaxy S3, followed by a quick round up of the most talked-about expected features of the smartphone.
1. S-Cloud To Take On iCloud: On Friday, the Verge came up with an interesting piece of information, saying that Samsung will unveil its iCloud competitor, dubbed as S-Cloud, during next month's Galaxy S3 announcement. The report cited another website, Maeil Business, and said that the May 3 London press event would also see the launch of new cloud service from the South Korean tech firm.
Citing a leaked Samsung Electronics SW Consolidation Plan, Maeil Business said the service would be similar to Apple's iCloud, but without any limitations on the type of content users can upload. The service is also expected to offer access to popular TV shows, movies and music with free and paid content, which will be available across a range of Samsung devices.
The amount of storage capacity is rumored to be more than 5GB, although it isn't clear whether that will be offered for free or for an associated charge.
In February, rumors hit the web suggesting that Samsung had decided to delay its cloud service due to problems finding a suitable cloud storage partner. But, according to Maeil Business, Samsung has partnered with Microsoft to make sure that S-Cloud is available globally sooner than later.
2. Amazon Germany And Galaxy S3 Listing: Believe it or not, a mysterious listing for Samsung's upcoming flagship smartphone has appeared on Amazon Germany. The listing shows that the device has a 4.7-inch Super AMOLED screen, 12-megapixel camera, and Ice Cream Sandwich, The Verge reported, citing BestBoyz.
The details of the specs, provided in the listing, have also raised some questions. The Verge explained:
The phone's storage is listed as 16GB, expandable up to 32GB, which would seem to be an arbitrary limitation if a microSD slot is included. Then again, only partial information is provided, and it could be simply indicating that a 32GB variant will be available. We were also expecting a smaller screen with Super AMOLED Plus, but have no firm details on that either way.
Amazon Germany offered the device for 599 euro ($791.5).
3. Vietnamese Samsung GT-i9300: On Friday, Vietnamese website Tinhte created much buzz around the tech world by posting images and video of a new device, the Samsung GT-i9300, which they claimed to be the Galaxy S3 (if Samsung decides to name it like that).
As per the specifications leaked by the website, the next Samsung smartphone features a 4.6-inch AMOLED display at 720 x 1184 resolution (roughly 320 DPI), a quad-core 1.4 GHz processor, Ice Cream Sandwich OS, 1GB of RAM, 8-megapixel camera, 16GB of storage plus microSD capability and a 2,050mAh battery with NFC capabilities.
Tinhte said (via Google Translate) that Samsung has used a fake outer shell designed to ensure the machine is not exposed until they are published.
The video provided by Tinhte showed the purported Samsung device functioning, was apparently running TouchWiz with onscreen buttons.
When reached out by Engadget for a comment, Samsung responded: We will be able to tell you more at the 2012 Samsung Mobile Unpacked.
To watch the video, click here. For pictures of Samsung GT-i9300 from Tinhte, click here.
4. A Minor Upgrade Like iPhone 4S, But With Eye-Tracking: Earlier this week, CNET stumbled upon some new information that might be discouraging for many potential buyers. A source in the UK telecom industry revealed to CNET that Samsung Galaxy S3 would be a relatively minor update from the Galaxy S2, with a speed boost and eye-tracking among the upgrades.
And wait, the device may not be even be called the Galaxy S3. Don't expect it to be called the S3, the anonymous source told CNET. As for the new eye-tracking technology, apparently called Human Interaction, the phone's front-facing camera would be used to detect when you're looking at the screen -- when you're writing a text for example -- and is able to lock when you look away.
It'll be like the iPhone 4S was to the 4, the source added. While the tipster didn't give any further details on specs, he did say to look to the HTC One X for what to expect.
5. No 'Galaxy S3', May Be A New Name: Rumors are rife that Samsung is going to do an Apple with the name of its next flagship smartphone.
There is also a rumor somewhere of the new phone codenamed 'Bali'. It will take care of the no-namer S3, but it feels weird to have a completely new name when the phone is basically an upgraded S2, Northern Voices Online reported.
A recent report in The Verge cited a source familiar with Samsung's plans, which told that security surrounding the preparation and launch of the Galaxy S3 is so tight that it's hard even to confirm that the device would be name like that.
The only relevant text in the invitation was come and meet the next Galaxy.
Here're the likely features and specs of the next Samsung Galaxy smartphone, based on the rumors so far:
Two color options - one in blue and black, and the second one in white
There will be 16GB and 32GB models as well
4.8-inch full HD 1080p resolution with 16:9 aspect ratio display
A 1.5GHz quad-core Exynos processor
2GB RAM
An 8-megapixel rear camera and a 2-megapixel front-facing camera
Integrated 4G LTE
An ultra-thin ceramic case
Android 4.0 Ice Cream Sandwich without the on-screen navigation buttons
Physical home button
Near Field Communication (NFC)
Bluetooth version 4.0, assisted GPS with GLONASS, Wi-Fi with DLNA and hotspot functionality
A 2250mAh battery
Must Read: iPhone 5 Release Date, Features: In-Cell Touch Panels To Make Next iPhone Significantly Thinner [REPORT]
Must Read: iOS 5.0.1 Untethered Jailbreak: RedSn0w Updated To v0.9.10b7, Implements Corona A5 Jailbreak For iPhone 4S, iPad 2
© Copyright IBTimes 2023. All rights reserved.
FOLLOW MORE IBT NEWS ON THE BELOW CHANNELS