Sarah Palin Mocked After Suggesting Senate Run 'If God Wants Me To'
Former Alaska governor Sarah Palin recently revealed she wouldn't be opposed to taking on a different role in politics if she received a sign from God. However, she quickly became a laughing stock on Twitter once the video of the admission began to circulate online.
During an appearance at a leadership conference last week, Palin told New Apostolic Reformation leader Ché Ahn she would run for U.S. Senate if she felt God wanted her to.
"If God wants me to do it, I will," she said. However, she said she would need an unwavering amount of support, unlike past attempts at politics like her 2008 vice-presidential campaign with Sen. John McCain.
"I would say you guys better be there for me this time because a lot of people were not there for me last time," she added.
On Saturday, Palin's name became a trending topic on Twitter, with people mocking her idea of looking to a higher power to give her a sign to run for Senate despite past failures in politics.
"Sarah Palin, the same woman who wrote down her 3 most important priorities on the palm of her hand just so she wouldn't forget now wants to run for Senate? Alaska, you're in my prayers," one person wrote.
Another person suggested the religious figure wasn't interested in having Palin take office. "If there is a God, it's pretty safe to say he/she/they/it doesn't want Sarah Palin to run," the individual wrote.
Currently, there are a few female candidates in Alaska gunning for Senate, including Republican Kelly Tshibaka.
Tshibaka, who is the Alaska Department of Administration commissioner, has already received an endorsement from former President Donald Trump.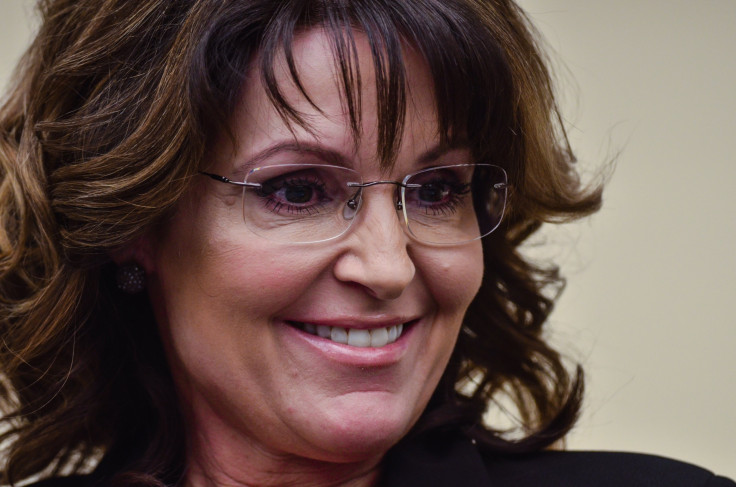 © Copyright IBTimes 2023. All rights reserved.