School Bus Crash Leaves 7-Year-Old Student, Driver Dead In Tennessee
KEY POINTS
7-year-old girl and bus driver were killed when a school bus crashed onto a swerving service utility vehicle
The bus had 22 children at the time of the accident
Five were airlifted and two were taken by ambulance due to injuries
The driver of the service vehicle survived and was treated for minor injuries
At least two people have been killed, including a 7-year-old student when a school bus crashed into a utility service vehicle in Meigs County late Tuesday.
The accident happened north of Chattanooga, a city in southeast Tennessee after a Service Electric Company utility vehicle crossed in front of the school bus. The driver was unable to stop the bus in time, resulting in the vehicles crashing onto each other, a Tennessee Highway Patrol official told USA Today.
Authorities said in a press conference that a 7-year-old girl, together with the driver of the school bus, died in the crash. Of the 22 children who were on the bus at the time of the accident, five were airlifted to a regional hospital, while two were brought by an ambulance.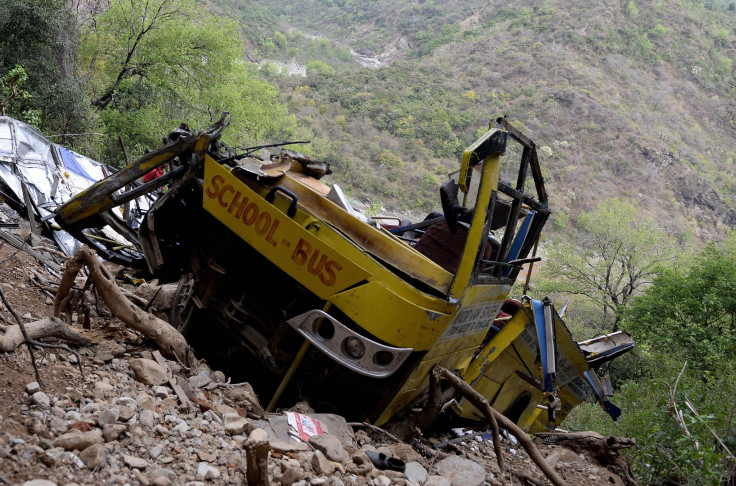 Blood Assurance, a nonprofit organization that provides blood to surrounding hospitals in the area, said that they had a "critical need" for blood due to the injuries sustained by the victims, according to USA Today.
Tennessee Highway Patrol Lieutenant Bill Miller told NBC News the school bus driver "had no opportunity to stop" and dodge the utility vehicle when it suddenly swerved into the opposite lane.
The driver of the utility vehicle survived the crash and was treated for minor injuries, Miller added.
Chattanooga Mayor Andy Berke expressed his condolences to the family in a Twitter post.
"I'm deeply saddened to hear the news coming out of Meigs County this evening about a serious school bus crash. My thoughts are with these children and their families. Until we have more information, we will hope for the best and keep them in our prayers," wrote Berke in his post.
Tennessee Education Commissioner Penny Schwinn also condoled with whose who have lost a loved one from the accident.
"We send our deepest condolences to the students, families, school staff and leaders, district staff and the entire Meigs County community affected by this tragic accident and wish healing for all those injured.
"The department has communicated with district leaders and staff in Meigs County and surrounding areas and is mobilizing to support this community in safety response and services," said Schwinn in a statement, through ABC News.