Selling England By The Pound: UK Up For Sale To The Highest Foreign Bidders
ANALYSIS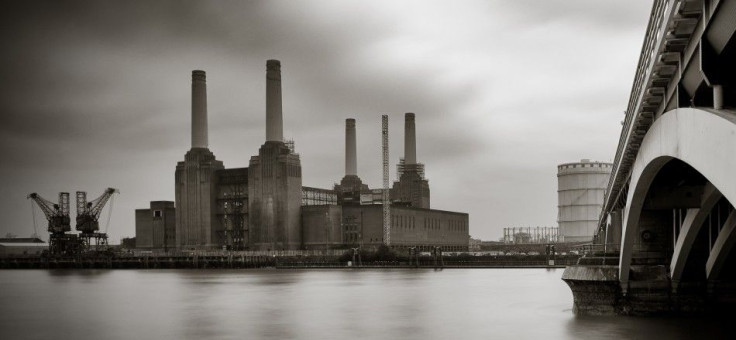 Two Malaysian property companies -- SP Setia and Sime Darby -- have purchased one of London's most famous buildings, the Battersea Power Station, and the 40-acre plot surrounding it for £400 million ($620 million). Although the investors' plans have not been revealed, the building's status as a national heritage site means that it cannot be demolished, so the Malaysians will have to convert the empty behemoth into something to pull it out of bankruptcy.
The power station -- iconic for the imposing figure it casts over the River Thames in Chelsea, as well as for appearing on the cover of Pink Floyd's Animals album -- has been the subject of a number of redevelopment projects since it closed in 1975, all of which have failed.
Alton Towers, an amusement company based in Staffordshire, spent two years and more and £30 million trying to convert Battersea into an industrial revolution theme park. The power station was next owned by Hong Kong-based company Parkview Group for 10 years, and it tried to turn it into a shopping center. Parkview sold it to Irish-led Real Estate Opportunities in 2006, who had considered making Battersea a biomass power station, an eco-dome and an apartment complex.
In recent years, the yard outside the station has been used as a venue for a winter concert festival, complete with the temporary construction of a half-pipe for snowboarding.
Punters in London pubs say the power station is cursed, but its latest purchase is far from extraordinary. The influx of Asian and Arab investors to England -- as well as to the United States, France, Greece and elsewhere -- is emblematic of the current economic state of the world. Few European nations have been untouched by the debt crisis that has wracked the continent, while new regions and nations have stepped in as fiscal colonizers.
It's true that Dubai, for example, took a sizable hit during the global financial crisis, but many Arab oil states and rising Asian financial powers like Singapore have recovered more swiftly than the West. For example, an investor from Abu Dhabi, Sheikh Mansour bin Zayed bin Sultan Al Nahyan, purchased English soccer team Manchester City in 2008.
The UK attracts more investments than any other country in the euro zone and Asia is a priority for us, Nick Baird, chief executive of UK Trade and Investment, told the Jakarta Globe in March.
There are 27 countries which have been determined as emerging powers, and Asia has nine of these, he added. These include China, India, South Korea, Thailand, Malaysia, Indonesia, Singapore, the Philippines and Vietnam, and a sizable portion of the £250 billion in new investments last year came from these nations.
London is currently running a multibillion-dollar deficit, and the United Kingdom as a whole is currently £1 trillion in debt, or 492 percent of GDP, as of 2011. That same year, the country only experienced a 1 percent growth in GDP -- so, like Spain, Greece, Italy and elsewhere, the government has tried pushing forward a number of unpopular cost-cutting austerity measures.
But as the crisis persists, foreign investors are swooping in to snatch up assets that English companies themselves cannot afford. The famous Harrods department store in Knightsbridge was bought with oil money by the Qatar Investment Authority, which also owns the majority stake in British grocery giant Sainsbury, 70 percent of the Paris Saint-Germain soccer team, and was part of the group that bought Miramax films.
The Chinese government itself owns a 10 percent share in Britain's largest water company, Thames Water, as of January, according to the Daily Mail, and the city government is courting Chinese investors for projects ranging from a new airport to a high-speed train line. Asia's richest man Li Ka-shing, head of Hong Kong's Cheung Kong Infrastructure Holdings, also bought Northumbrian Water in August 2011 for £2.4 billion.
This investment is good news for both the British and Chinese economies, Chancellor of the Exchequer George Osborn said at the start of the year.
In an effort to convert more foreign currency into British pounds, the UK is making investments an attractive proposition. Britain has the lowest corporate tax rate of any of the Group of Seven industrialized nations, and up until March, foreign investors could avoid paying a 5 percent stamp tax on properties worth more than £2 million ($3 million) by going through an offshore corporation. The loophole has since been closed, but the tax rate for wealthy foreigners still makes English properties a worthy investment.
Meanwhile, there are concerns in Russia that a proposed 'wealth tax' will send the country's elite to London, where they will pay significantly less in taxes. Notably, the Malaysian companies beat out Chelsea Football Club, which is owned by Russian billionaire Roman Abramovich, who served as the model for Nahyan, Manchester City's owner.
© Copyright IBTimes 2023. All rights reserved.
FOLLOW MORE IBT NEWS ON THE BELOW CHANNELS