Snake On A Plane: Slithery Stowaway Aboard Tampa-Bound Flight Baffles Passengers
A slithering surprise revealed itself to passengers aboard a New Jersey-bound plane Monday and what followed was utter chaos.
The snake was found on United Airlines Flight 2038 traveling from Tampa, Florida, to the Garden State. The plane touched down at the Newark International Airport around 1.15 p.m. after a two-hour journey and was taxiing toward the designated gate when the commotion erupted.
A passenger recalled hearing screams from the plane's business class. People in that section had pulled their feet up after spotting a snake gliding through the cabin, reported News 12 New Jersey.
The reptile was removed after the plane reached the gates, a port authority spokesperson confirmed. Officers searched the aircraft thoroughly once the passengers disembarked.
The unwelcome guest created quite a stir. However, it was just a benign garter snake that somehow ended up on the flight. United Airlines said it "called the appropriate authorities to take care of the situation," reported Washington Post.
It was not known when the snake was found or how it got on the plane.
Garter snakes are non-poisonous to humans. At least 30 out of the 35 garter species are found in the U.S., spreading everywhere from Alaska to Florida. These snakes usually have three white, yellow, blue or green stripes running across the lengths of their slender bodies, which have a background color of black, olive or gray.
They are found in every Florida county, according to the Florida Museum of Natural History. These snakes are considered harmless to both pets and humans alike, but they do show defensive instincts. Like a feral cats, these reptiles avoid contact with animals and people, but they attack when they're intentionally threatened.
Coming back to in-flight experiences, flying necessarily isn't always a pleasant experience for everyone. Although a reptile onboard is a different ball game, there are instances like delayed flights, uncomfortable seats, loud passengers, etc. that often spoil people's inflight experience. An American Airlines passenger's account of her uncomfortable journey is a case in point.
YouTuber Sydney Watson claimed she was "wedged between two very obese people" on a flight and received $150 credit after she constantly fat-shamed her co-passengers on social media.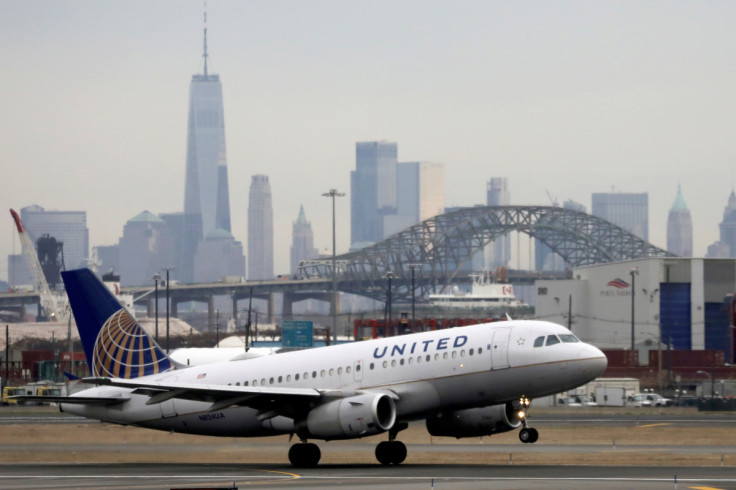 © Copyright IBTimes 2023. All rights reserved.
FOLLOW MORE IBT NEWS ON THE BELOW CHANNELS