Sony Announces ICS Update To Phones: List Of Xperias Getting Upgrade And Complete Guide To Technical Changes From Older Version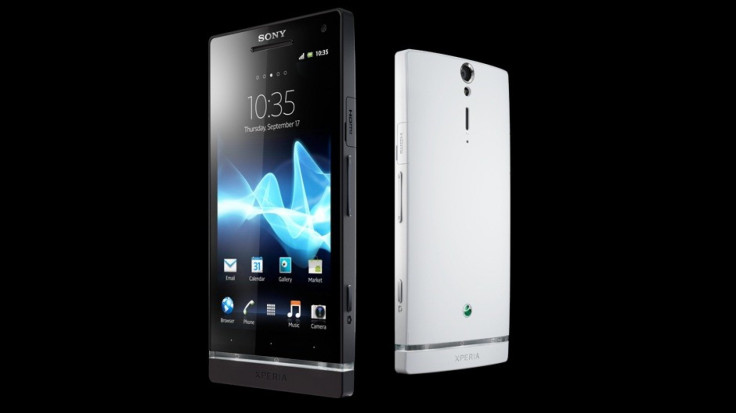 In an attempt to offer the best operating system to its dedicated mobile owners, Japanese phone manufacturer Sony Mobile has announced its plans to deliver the Android 4.0 Ice Cream Sandwich to its basket of smartphone brands, including Xperia arc S, Xperia neo V and Xperia ray devices.
A few months ago, Sony had promised that their entire 2011 line-up of Xperia Android smartphones would be receiving OTA updates to ICS. However, at the time, no schedule was announced - but Sony now has cleared the air in its Xperia blog reports.
List of Xperias Getting ICS
Along with the trio phones -- Xperia arc S, Xperia neo V and Xperia ray -- receiving Android 4.0 firmware update from the middle of the month, the company revealed that the rollout will be gradual, and that the process will take about four to six weeks to complete.
The list of additional phones of the brand which will receive the ICS update by sometime in mid-May or early June would includes Xperia arc, Xperia PLAY, Xperia neo, Xperia mini, Xperia mini pro, Xperia pro, and Xperia active. Meanwhile, the Sony Ericsson Live with Walkman (their equivalent to the Samsung Galaxy Player range) will also be included in round two.
These devices are powered by Android 2.3 Gingerbread at the moment, and the upgrade will provide users with a great deal of enhancements over that older OS version. To make sure that users are aware of what is coming their way, Sony Mobile have provided a series of details on this update in a recent blog post.
Here is listed a complete guide to some of the major changes and new features that the users will experience when updating their old version OS to the ICS update.
Holo Theme UI: The upgrade to Ice Cream Sandwich on the Xperia phones would come with a change in the user interface (UI). In the new update, the users will be offered the latest UI which would feature the Holo theme. Talking about the look and feel of the update, the graphical assets of the Holo theme would not get changed in any way as stated in the Android Compatibility Definition Document (CDD).
New Apps: Sony has explained in its Xperia blog report that more than thousand of icons have been modified in order to fit with the new OS, and additionally there are also new wallpapers and application backgrounds available for users, which would harmonise more with the flatter graphical structures of ICS.
With the activity manager featuring a new UI, all running apps would appear as thumbnails in a list. Hence users need to just swipe it out of the list to close an activity.
Face-Unlock Feature: Further, there would also be the new Face Unlock application integration that can provide handset protection through face recognition and which is included in ICS for all devices with a front camera.
Contact List Update: Users will now be able to access more information on contacts through the contact list, including social networking updates.
New Calendar: With all the major changes, additionally the calendar feature has also been modified, in which the users will experience a new color coding, and there is also support for a new type of voicemail.
The ICS update in Sony's Xperia phones will also comes with graphics hardware acceleration turned on by default for all apps from API level 14, which would trigger a smoother UI.
Increased RAM Usage: As compared to the older version, the ICS update of all the Xperia phones would results in more RAM being used. Hence, with 340MB of RAM out of 512MB being reserved for the Linux user space in Ice Cream Sandwich, heavy RAM usage might become a bit of a problem sometimes.
On the other hand, as said above, Sony has claimed in the reports, that they managed to address some of these shortcomings and that the experience users will receive when upgrading to Android 4.0 will meet expectations.
For instance, we have not only optimized the RAM management by making the RAM usage for internal apps as good as possible, but we will also introduce a Performance assistant at start up when running ICS, the company noted in the Xperia blog report.
In this Performance assistant, you can enable and disable certain services that you might not want to run on your phone, in order to optimize the performance of your phone.
However, considering logically, the only phone on the list that might have some trouble would be those running the older single-core Qualcomm Scorpion processor. But then again putting it realistically, many other smartphones are clocked with ICS on similar hardware and they have as far by now, no functionality issues.
© Copyright IBTimes 2023. All rights reserved.