Sony Files Patent To Curb Access To Used Video Games
NFC technology locks discs into a particular device.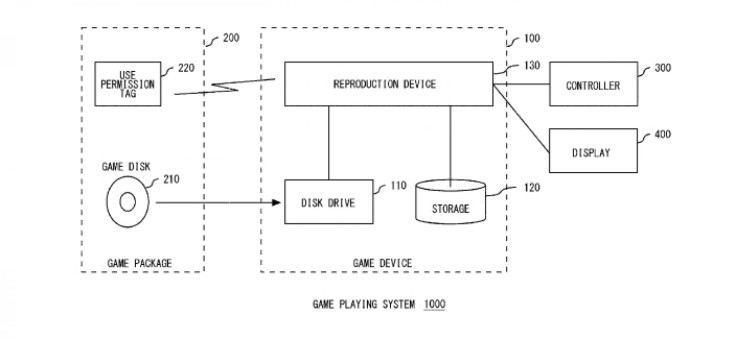 Sony (NYSE: SNE) may have its hands full trying to reassert its prominence at the Consumer Electronics Show (CES) this week, but the company's PlayStation division has been hard at work addressing another issue: used games. The Tokyo-based Japanese tech company has patented new technology to prevent use of second-hand video game discs on its consoles.
The basic idea of the new patent (which was first discovered by a NeoGAF user) for an "Electronic Content Processing System" and "Use Apparatus" is similar to digital rights management (DRM) practices that many game publishers use to lock an individual copy of a game into the user account of the customer that originally bought it. In this case, individual game discs would be matched to user accounts. The console would then revoke access to the software embedded in any disc associate with another user's account when it's inserted into the device.
Sony did not specify a particular device or console by name, though the company has said before that it plans to aggressively prevent the use of second hand games with its next Playstation console, assumed to come out sometime in 2013. The patent document described Sony's past efforts to "suppress" the use and distribution of used games.
Individual game discs would be branded with unique "tags" to be read by the corresponding device with near field communication (NFC) technology. DRM, in comparison, usually works by requiring players to register a game online or use a unique user account and password to access its content. But these security measures have often become controversial with players and remained ineffective against the piracy companies claim to be combating when deploying them, such as Ubisoft's (EPA: UBI) "always-online" requirements that left gamers up in arms for years before finally being removed in 2012.
Sony admitted to these difficulties in the patent, saying that "second-hand sales and purchases cannot be eliminated reliably" with passwords since users can still "communicate to share the password between them." Online verification requirements, meanwhile, only work if the device is connected to the Internet.
"Where the reproduction device [console] is not connected to the Internet, use of the content cannot be controlled," the document said.
By putting an NFC tag on the physical disc, the patent works around any issues with DRM by embedding the lock within the hardware.
"When the game is to be played, the reproduction device conveys the disc ID and a player ID to the use permission tag," the patent document said. "The use permission tag stores the terms of use of the game and determines whether a combination of the disc ID and the player ID conveyed from the reproduction device fulfills the terms of use or not."
The document did not shy away from its ultimate goal of increasing sales for video game titles, saying that the patent would suppress "the dealing of electronic content in second-hand markets," which would then support "the redistribution of part of proceeds from sales of the electronic content to the developers."
It did qualify that the consoles could allow for relatively lenient features like temporary access or a limited number of second-hand uses.
Sony also left the option open to expand its new technology to other pieces of hardware such as controllers, or even digital media "such as an office suite, images, and music content."
© Copyright IBTimes 2023. All rights reserved.