Sony to Name Hirai President This Year: Report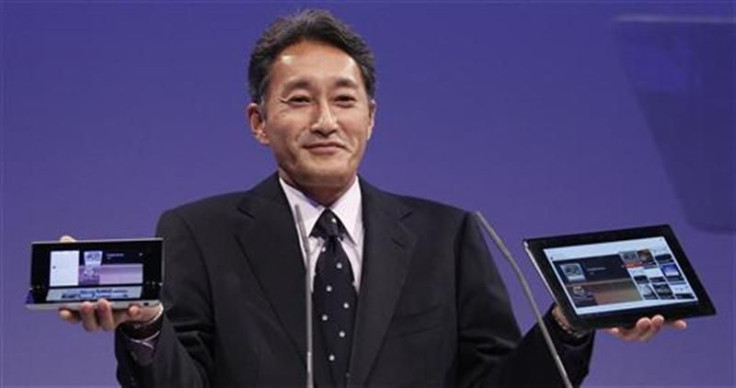 (Reuters) -- Japan's Sony Corp will promote its consumer business chief Kazuo Hirai to the role of president as early as April, taking the title away from Howard Stringer, who is expected to remain chairman and CEO, the Nikkei newspaper reported
Such a move would give Hirai, 51, who made his name in Sony's PlayStation video game division, more influence over the whole company and its wide range of technology and entertainment businesses, likely cementing expectations he would succeed the 69-year-old Stringer eventually.
A Sony spokesman in the United States had no immediate comment on Friday.
Last March, Sony signaled Hirai would be Stringer's successor by promoting him to be the head of consumer products and services, which makes up the bulk of Sony's $85 billion in annual sales, so the news report did not come as a surprise to analysts.
They've already signaled Kaz (Hirai) is the heir apparent so this is just more of a continuation of that. There's certainly a lot of challenges at Sony but the Street likes him, said Hudson Square analyst Dan Ernst.
Once a symbol of Japan's high-tech might, Sony is now lagging Samsung Electronics Co, which is the top TV brand worldwide and it also surged past Apple Inc in smartphones in the third quarter.
The maker of PlayStation game console, Bravia TVs and Vaio computers shocked investors last year by cutting its sales forecast and warning of a fourth-consecutive year of losses. Sony is hoping to turn around its money-losing TV division by March 2014.
In late December, Sony agreed to sell its nearly 50 percent stake in an LCD joint venture with Samsung to the South Korean company for $940 million.
Sony shares have dropped around 60 percent since Stringer became chairman in 2005, while Samsung shares have nearly doubled during the same period.
Sony shares listed in the U.S. fell 1.2 percent to $17.49 while shares closed in Japan at 1,345 yen ($17.44) per share.
($1 = 77.1150 Japanese yen)
(Additional reporting by Himank Sharma in Bangalore; editing by Andre Grenon)
© Copyright Thomson Reuters 2023. All rights reserved.