'Star Trek: Picard' Trailer Features Intense Fight Scenes [Watch]
Paramount+ dropped the "Star Trek: Picard" upcoming season's trailer on social media Sunday featuring some intense fight scenes. This season will mark the third and final season of the series, which reunited iconic cast members of 1987's "Star Trek: The Next Generation" including Patrick Stewart and Jonathan Frakes.
The two-minute, 46-second trailer shared on Twitter opens with Jean-Luc Picard (played by Stewart) telling William T. Riker (played by Frakes), "Fight or we die." Actress Jeri Ryan, who plays Seven of Nine, can be seen walking alongside Stewart and Frakes.
The next scene shows Picard and Riker sitting together for an inspection and the officer informs them that the process can be "boring" as there won't be "blowing things up, taking or engaging in fire, crash landing expectedly or unexpectedly."
Further in the trailer, viewers can see several intense fights on the spaceship and more characters such as Lt. Commander La Forge (played by LeVar Burton), Worf (played by Michael Dorn) and Data (played by Brent Spiner).
"In the epic, thrilling conclusion of Star Trek: Picard, a desperate message from a long-lost friend draws Starfleet legend Admiral Jean-Luc Picard into the most daring mission of his life, forcing him to recruit allies spanning generations old and new," the synopsis of "Star Trek: Picard" season 3 read, People reported. "This final adventure sets him on a collision course with the legacy of his past and explosive, new revelations that will alter the fate of the Federation forever."
"Star Trek" franchise was created by Gene Roddenberry as a television series in the 1960s. The first episode of the series was dropped in 1966 and the final episode was aired in 1969.
The success of the series led to several movies in Hollywood including 2009's "Star Trek," 2013's "Star Trek Into Darkness" and 2016's "Star Trek Beyond." "Star Trek 4" featuring actor Chris Pine is slated to release in December this year.
Aside from movies, there are also animated series, "Star Trek: The Animated Series" based on the original sci-fi show. This animated series ran between September 1973 to October 1974.
The first season of "Star Trek: Picard" was released in 2020 and the second season was released in March last year. The final season is slated to release on Feb. 16 on Paramount+.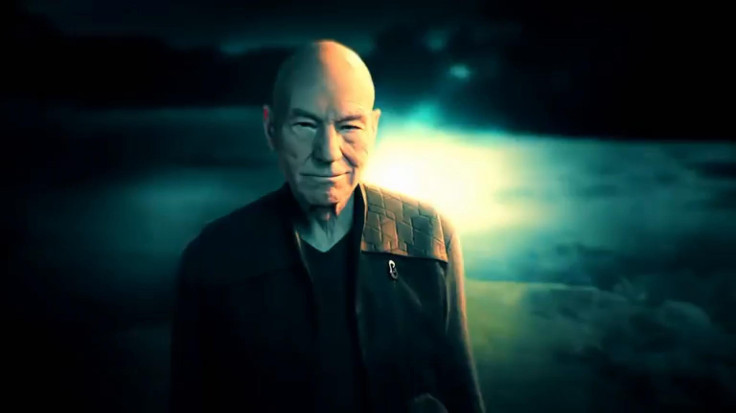 © Copyright IBTimes 2023. All rights reserved.