Summer 2017 TV Shows Premiere Dates: Over 30 New And Returning Shows To Watch
"Bachelor in Paradise" looks like it will never see the light of summer this year, but that doesn't need there aren't still tons of new and returning TV shows you can watch during the warmer months. For those looking for a TV getaway from the summer sun, here's a list of over 60 news and returning programs to tune in to.
JUNE
"Glow" - June 23, Netflix - An actress tries out for a wrestling gig.
"Preacher" -June 25, AMC - Season 2 premiere.
"90 Day Fiancé: Happily Ever After?" - June 25, TLC - Season 2 premiere
"I Am Jazz" - June 27, TLC - Jazz battles stereotypes and medical road blocks in Season 3.
"Big Brother" - June 28, CBS - A new set of houseguests have their every move recorded.
"Battle of the Network Stars" - June 29, ABC- Meet the cast of characters early.
READ: The Best Horror Movies Coming To Theaters This Summer
JULY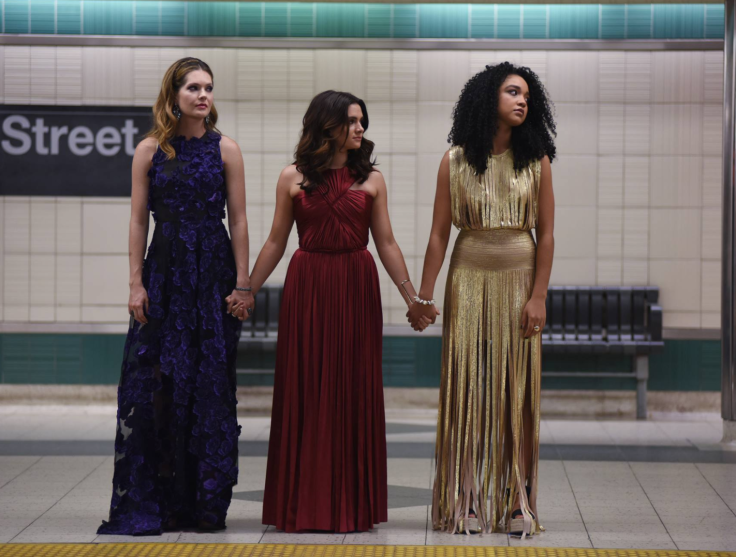 "Snowfall" - July 5, FX - Watch as the crack epidemic affects various lives in 1980.
"Life of Kylie" - July 6, E! - A deep look into the life of Kylie Jenner.
"Candy Crush" - July 9, CBS - A live-action version of the addictive Facebook game.
"The Bold Type" - July 11, Freeform - Female journalists navigate the world of the fashion.
"Adam Ruins Everything" - July 11, TruTV - Adam is back to ruin everything you love.
"OutDaughtered" - July 11, TLC - The Busbys continues to raise their six daughters.
"The Fosters" - July 11, Freeform- Season 5 premiere
"Salvation" - July 12, CBS - Series premiere
"Suits" - July 12, USA Network - Season 7 premiere
"Hooten & the Lady" - July 13, The CW - Two treasure hunters search mysteries of the world.
"The Vanilla Ice Project" - July 15, DIY - Ice will do some more construction in Season 3.
"Game of Thrones" - July 16, HBO - "GoT" will show some big character meetings.
"The Strain" - July 16, FX - Final season premiere
"Being Mary Jane" - July 18, BET - Return of Season 4​
"Flip or Flop Atlanta" - July 20, HGTV - Series premiere
"Ballers" - July 23, HBO - Season 3 premiere
"Midnight, Texas" - July 24, NBC - A town of supernatural beings is threatened.
"Raven's Home" - July 22, Disney - A "That's So Raven" spinoff.
"Somewhere Between" - July 24, ABC - A mother goes back in time to save her daughter.
READ: Shark Attack Documentaries To Watch On Netflix Before The Summer
AUGUST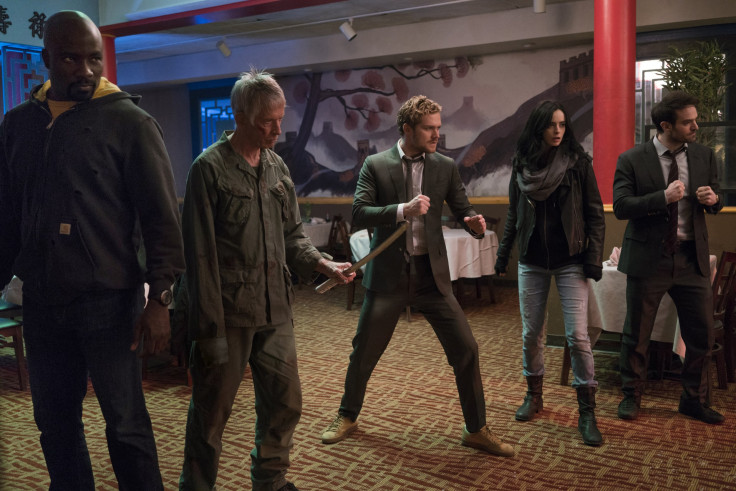 "The Sinner" - Aug. 2, USA - A confused single mother finds herself in trouble with the law.
"Marlon" - Aug. 16, NBC - Marlon Wayans plays a divorced dad of two kids in this sitcom.
"Marvel's The Defenders" - Aug. 18, Netflix - Daredevil, Jessica Jones, Luke Cage and Iron Fist team up.
"South Park" - Aug. 23, Comedy Central- Season 21 premiere
"Disjointed" - Aug. 25, Netflix - A marijuana legalization advocate opens a dispensary.
"The Tick" - Aug. 25, Amazon - An accountant team up with a superhero to protect the world.
What TV series will you watch this summer? Share your viewing plans in the comments section below!
© Copyright IBTimes 2023. All rights reserved.