Super Bowl 2013: How Many People Will Watch The San Francisco 49ers Vs. The Baltimore Ravens?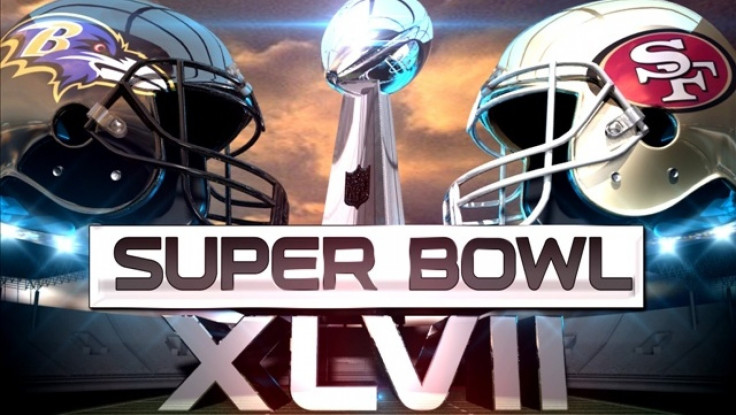 The Super Bowl isn't only the biggest football game of the year; it is also the biggest television event.
Every year, more viewers tune in to see who wins the Vince Lombardi Trophy more than any other TV show. On Sunday, millions of Americans will see the San Francisco 49ers face off with the Baltimore Ravens.
The 2012 game was seen by more people in the United States than any show in the history of the nation. An average of 111.3 million viewers watched the New York Giants defeat the New England Patriots for the second time in four years.
The number was helped by a competitive game. The Giants took the lead with less than a minute remaining, and the Patriots attempted a long pass on the final play that could have won them the game. Viewership was at its highest at the end of the fourth quarter, when 117.7 million people were watching.
How many people will watch the 2013 Super Bowl?
If recent history is any indicator, Super Bowl XLVII will set another record. Super Bowl XLVI marked the third straight year that the game set a record for number of viewers. If Sunday's contest comes down to the wire, more history could be made on Sunday.
The online betting Web site Bovada has set the odds at minus 140 that the game will register a Nielsen rating over 46. In 2012, the game had an overnight rating of 47.8.
Ratings will be highest in San Francisco and Baltimore, which are among the two of the larger markets in the country. The San Francisco-Oakland area is the sixth-largest market. Baltimore comes in at No.26.
The 2013 Super Bowl may set a record for viewership, but it's unlikely that it would set the mark for the best-rated program of all time. On Feb.28, 1983, the series finale of "MASH" was seen by over 50 million households, which helped register a 60.2 rating.
© Copyright IBTimes 2023. All rights reserved.