Super Bowl 2014 Tickets: How Much Are Fans Paying To Watch The Game In Person?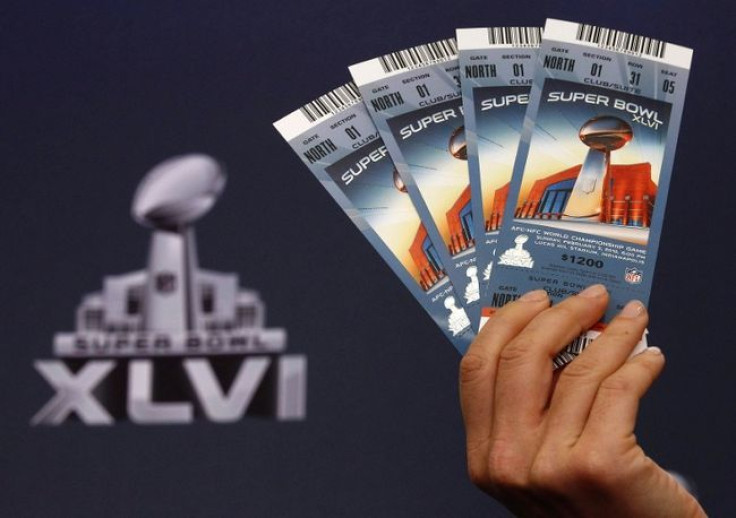 Each year, the Super Bowl is the most expensive ticket for any sporting event. The trend continues in 2014.
Prices for the best seats at MetLife Stadium are much more expensive than previous years. At the beginning of the regular season, the NFL announced that the average cost of what are considered premium seats would go for an average of $2,600 each. That number includes 9,000 seats. Last year's Super Bowl in New Orleans saw the best seats go for an average of $1,250 at face value.
"We are looking to close the gap between the face value of the ticket and its true value as reflected on the secondary market," NFL spokesman Brian McCarthy said. "The uniqueness of the Super Bowl in the New York/New Jersey is also driving unprecedented demand and buzz."
While the prices of the most expensive tickets has gone up, the cost of the cheapest seats have gone down. It cost fans $650 for the lowest-priced tickets in 2013. This year, fans who bought the cheapest tickets at face value only had to spend $500.
Many of the tickets, though, are purchased on the secondary market, where seats are sold for a much higher price. Twelve days before Super Bowl XLVIII is set to be played, the cheapest ticket on StubHub is going for $2,548.90. Most tickets in that price range are for seats in the upper end zone. The most expensive tickets on the website are priced at nearly $1 million. One suite is being sold for $899,270. Between 12 and 30 people can fit in the various suites.
The price of the suites has escalated from recent years because of the weather. There's a good chance of freezing temperatures at game time, and there is a possibility of precipitation. While the prices may drop as the Super Bowl gets closer, some suites will be sold for unusually high prices.
"The weather is a big factor,'' Connor Gregoire, spokesman for Seatgeek.com, said via the New York Post. "It's going to be cold, and being inside comes at a higher price.''
The Post reports that the average sales price at TiqIQ is $3,447. Nearly 85,000 fans will be in attendance to watch the Denver Broncos take on the Seattle Seahawks.
© Copyright IBTimes 2023. All rights reserved.