Super Bowl 2017 Halftime Rumors: Fans Push For Kanye West; 3 Other Rappers Who Should Perform During LI Show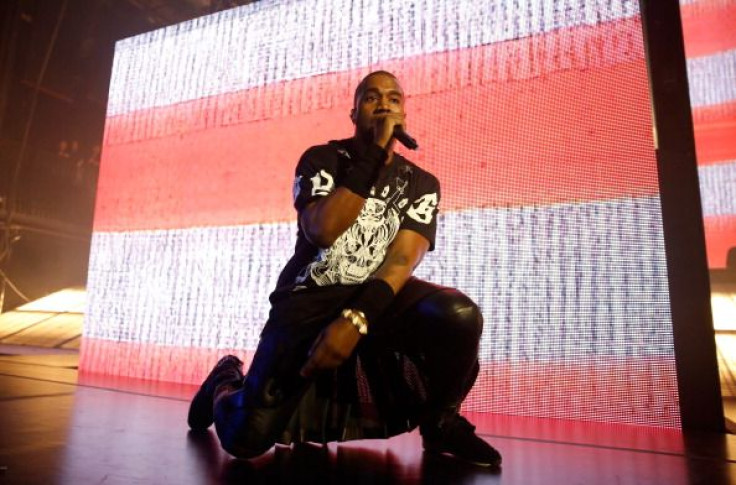 After Adele supposedly turned down Pepsi and the NFL's offer to perform during the Super Bowl LI halftime show — an offer the NFL denies — Kanye West fans have taken to Twitter to campaign for the "Life of Pablo" rapper.
Yesterday, the hashtag "#KanyeWestForSuperBowl51" began to trend on the social media site with fans of the rapper making their case for his performance.
While Kanye West would certainly put on a great show, the NFL and commissioner Roger Goodell would most likely not take a chance on a loose cannon such as Yeezy who crashed the stage for Taylor Swift and Beck's acceptance speechs at the 2009 MTV Video Music Awards and 2015 Grammy Awards. After a nip-slip from Janet Jackson and a middle finger from M.I.A., the NFL can't risk Kanye pulling a stunt.
If the NFL were to opt for a rapper to perform at the halftime show — something that probably won't happen due to their push for a more family-friendly show — these three rappers would be better choices. The Super Bowl halftime show isn't just a short concert, it's an event. It's about visuals and popularity and these three rappers fit the bill.
1. Drake
He's currently hip-hop's biggest star and as far as rappers go, he would be the safest choice for the NFL. Sure some of Drizzy's songs are full of graphic language, but the rapper also has radio friendly hits that would go over well with middle America such as "Hold On, We're Going Home" and "Hotline Bling."
2. Jay Z
While Drake may be hip-hop's biggest star, Jay Z is a living-legend. Jay Z's popularity is worldwide but his radio-friendliness isn't as big as Drake's. Jay Z could perform hits like "Empire State of Mind" and "Run This Town," but songs such as "N----- In Paris" and "Otis" probably won't go over well with the NFL. On the plus side, Jay Z could bring out guest appearances such as Beyoncé or Rihanna.
3. Eminem
Seeing Eminem's name on this list may come as a surprise but if the rapper were to perform at the Super Bowl, his setlist would most likely include his newer songs. Don't expect Eminem to perform his more vulgar and graphic songs like "My Name Is" or "Real Slim Shady," instead, expect the newer, anthem-sounding Eminem. A half time performance by the rapper could include hit songs like "Lose Yourself," "The Monster" and "Guts Over Fear," some of his biggest and most recent hits.
© Copyright IBTimes 2023. All rights reserved.