Super Bowl 2023 Odds: Patrick Mahomes, Jalen Hurts Are MVP Co-Favorites
Jalen Hurts is no longer the lone favorite to win the Super Bowl 2023 MVP award. Patrick Mahomes now has the same odds as the Philadelphia Eagles' quarterback to be the most valuable player of Sunday's big game.
Mahomes and Hurts are co-favorites at FanDuel Sportsbook with +130 super Bowl MVP odds. It's not often that a player for the underdog in the Super Bowl is a favorite for the award.
Hurts and the Eagles are 1.5-point favorites over Mahomes and the Kansas City Chiefs. Shortly after the Super Bowl matchup was made official, Hurts stood alone with the best MVP odds.
Every other player who will take the field in Super Bowl 2023 is a long shot to win the award. Chiefs tight end Travis Kelce has the third-best odds at +1600. Eagles wide receiver A.J. Brown is up next with +1800 odds. Eagles running back Miles Sanders has +2500 odds.
It'll come as a significant surprise if the Chiefs win the Super Bowl and the award goes to someone other than Mahomes or Kelce. Three Kansas City players are tied for third on the team with +5000 MVP odds. The group includes running backs Jerick McKinnon and Isiah Pacheco, along with star defensive tackle Chris Jones.
In 56 Super Bowls, 31 MVP awards have been given to the starting quarterback of the winning team. Mahomes was named the Super Bowl MVP when the Chiefs beat the San Francisco 49ers for the championship three years ago. In the following year, Tom Brady won his record fifth Super Bowl MVP award when the Tampa Bay Buccaneers defeated the Chiefs for the NFL championship.
Los Angeles Rams receiver Cooper Kupp is the reigning Super Bowl MVP. Kupp became the second receiver in four years to win the award. New England Patriots receiver Julian Edelman won the trophy in 2019.
It would be fitting for the Super Bowl MVP award to come down to either Mahomes or Hurts. The quarterbacks are finalists for the 2022 NFL MVP award. Mahomes is expected to be named the regular-season MVP for the second time in his career. Hurts is likely to be the runner-up.
Mahomes is trying to become the sixth multi-time Super Bowl MVP winner. Other than Brady, Eli Manning is the only player who has won the award at least two times in the last 30 years.
Nick Foles, who started the 2017 season as the Eagles backup quarterback, became Philadelphia's only Super Bowl MVP when the franchise won its first Super Bowl five years ago.
Chiefs quarterback Len Dawson is the only other Kansas City player to receive the honor.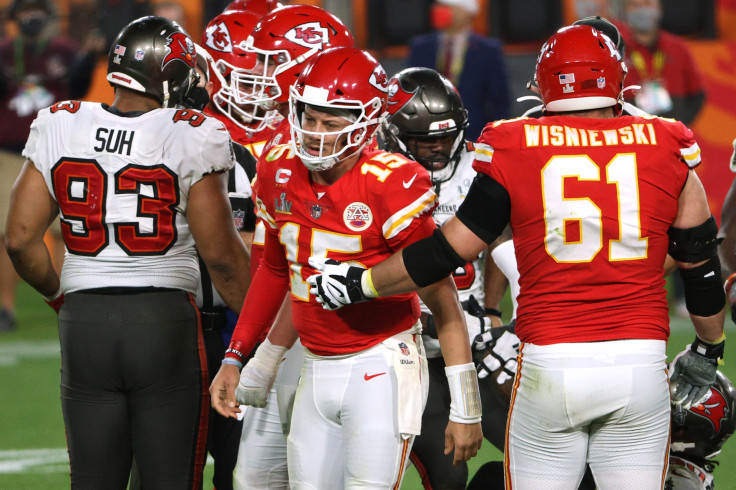 © Copyright IBTimes 2023. All rights reserved.