Supreme Court Faces Backlash After Ruling Excludes Puerto Ricans From Federal Disability Benefits
The Supreme Court faced harsh criticism on Thursday after ruling to exclude Puerto Rico from a federal program that would offer benefits to low-income elderly, disabled, and blind people.
In an 8-1 ruling, the SCOTUS justices favored the Biden administration's argument to uphold the 1972 decision by Congress that excluded Puerto Rico from the Supplemental Security Income (SSI) program since residents on the island are exempt from most federal taxes.
However, the decision was met with backlash on Twitter and resulted in "Puerto Ricans" trending on the social media platform.
Many people slammed the Supreme Court for ruling against extending financial help to the disabled and elderly people in Puerto Rico.
"Puerto Ricans can't be called US citizens if they're denied the same rights as Americans. The supreme court's decision reinforces that awful truth. What a terrible shame," one person wrote.
Another person appeared grateful that Justice Sonia Sotomayor was there to speak out and oppose the ruling.
"Obama's appointment of Justice Sotomayor to the SC matters to people from all walks of life, but on days when the SC serves an 8-1 ruling against equality for Puerto Ricans with her as the sole dissenting opinion, I'm thankful Obama gave us the chance to give the system hell," the individual wrote.
Sotomayor, whose parents were from Puerto Rico, was the only justice to dissent from the majority. "In my view, there is no rational basis for Congress to treat needy citizens living anywhere in the United States so differently from others," she wrote in response to the decision.
"To hold otherwise, as the Court does, is irrational and antithetical to the very nature of the SSI program and the equal protection of citizens guaranteed by the Constitution. I respectfully dissent."
The SCOTUS decision reversed a lower court ruling that favored Jose Luis Vaello Madero, a 67-year-old man who began collecting SSI benefits when he lived in New York.
After moving to Puerto Rico in 2013, he continued collecting benefits until the government discovered the relocation and sued for more than $28,000 to recover the SSI payments.
While SSI benefits are available to Americans within the 50 states, Washington, D.C. and the Northern Mariana Islands, several territories, including Puerto Rico and Guam are not eligible for the program.
However, Puerto Ricans can qualify for benefits from different programs such as Blind and Disabled and Aid to the Aged, but they do not have as much federal funding.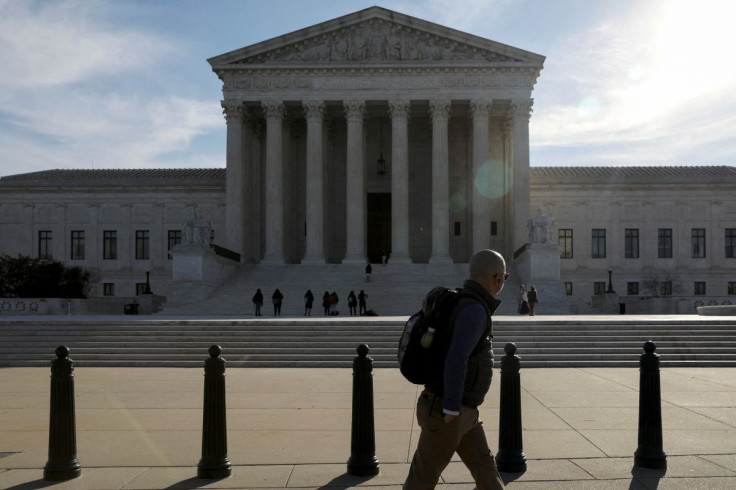 © Copyright IBTimes 2023. All rights reserved.