Suzuki, Volkswagen at Loggerheads; Heading for Arbitration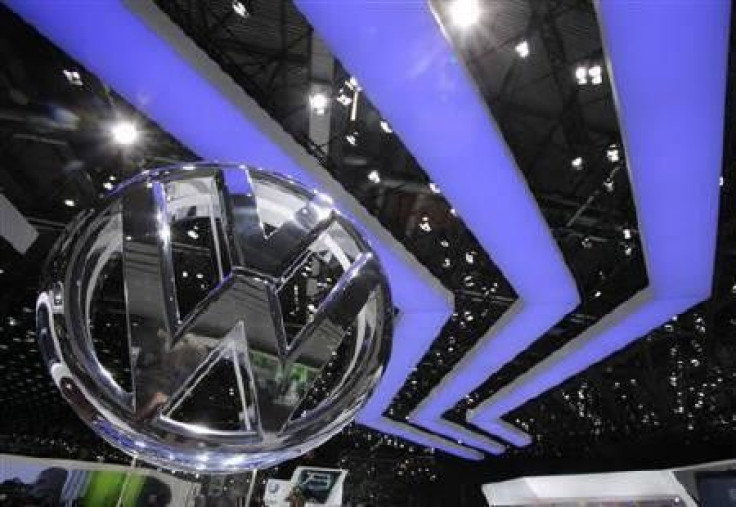 Suzuki Motor Corp and estranged partner Volkswagen seemed headed for arbitration, after VW refused again to sell its 20 percent stake back to the Japanese carmaker and put a floundering two-year alliance out of its misery.
While German group VW has long wanted to revive a deal that was once a major strategic coup for Europe's largest carmaker, its hopes have dimmed rapidly with Suzuki repeatedly saying the two must go their separate ways.
Suzuki said on Friday that it aimed to buy back the shares from VW by this time next year. If VW chose not to, not even placing them with a third party, the Japanese carmaker would seek arbitration even if it meant losing time.
Once the paperwork is filed and the process begins, we are prepared for it to take potentially as long as 1-1/2 to 2 years to come to completion, said Yasuhito Harayama, executive vice president and Suzuki's chief delegate to the alliance, during a news conference in Tokyo.
A source close to VW, who said Suzuki had repeatedly stymied efforts to resuscitate the alliance, said the Japanese company had no other choice but to go into arbitration.
Numerous offers were made to hold open-ended talks, but Suzuki strictly wanted to negotiate over an end to the partnership and a sale of the stake. What basis is that for discussions if one side only accepts under the condition that their maximum demands are honored? the person said, adding, Suzuki has now closed the door on all other options. They would only lose face at this point if they reconsidered.
Stefan Bratzel, who heads the Center of Automotive (CoA) at the University of Applied Sciences in Bergisch Gladbach, said VW should recognize the harsh reality, sell its stake and move on.
The damage done to Volkswagen's image is greater than the risk a competitor could swoop in and buy the stake, he said. Moreover, dragging this out does not solve Volkswagen's main problem. How can it make a profit selling low-cost cars for 7,000 euros ($9,500)or less? Even the VW Up! that debuts next month has a price tag of nearly 10,000 euros, he added.
BINDING BUT ENFORCEABLE?
VW paid 1.7 billion euros in January 2009 for its stake in Suzuki, a specialist in building small cars for emerging markets profitably, in a deal supposed to give VW a strong foothold in the growing Indian market and Suzuki access to fuel-saving technologies.
No benefits ever resulted, and the alliance morphed into bitter mud-slinging in September when VW said Suzuki had broken their contract by deciding to procure diesel engines from Fiat.
Suzuki replied that its reputation was being damaged by VW, adding for management the deal was a ball and chain for its management.
On Friday, VW said Suzuki did not have a legal leg to stand on, and reaffirmed its intention to keep its stake in Suzuki. Volkswagen categorically repudiates any allegation that we have in any way breached or failed to comply with the spirit of the cooperation agreement and rejects any termination of the agreement, it said.
Timo Holzborn, a corporate lawyer at Munich firm Heisse Kursawe Eversheds, said an exact arbitration procedure was typically agreed in advance of signing a contract and something privy only to the two parties.
Because there is only one level of jurisdiction, arbitration is typically favoured since rulings are handed down often much faster than a national court and are just as binding, he said.
Even if Volkswagen were forced to return the stake to Suzuki, Holzborn said VW could drag the process out, throwing a spanner into any potential plans by the Japanese to sell the holding to another rival, such as Fiat.
The biggest problem with international contracts is how to enforce them. A lot of thought and time is spent in advance how to ensure the other party obeys a ruling, he said. VW shares were down 1.5 percent in late trading.
© Copyright Thomson Reuters 2023. All rights reserved.