Swiss Bus Crash Kills 22 Children, 6 Adults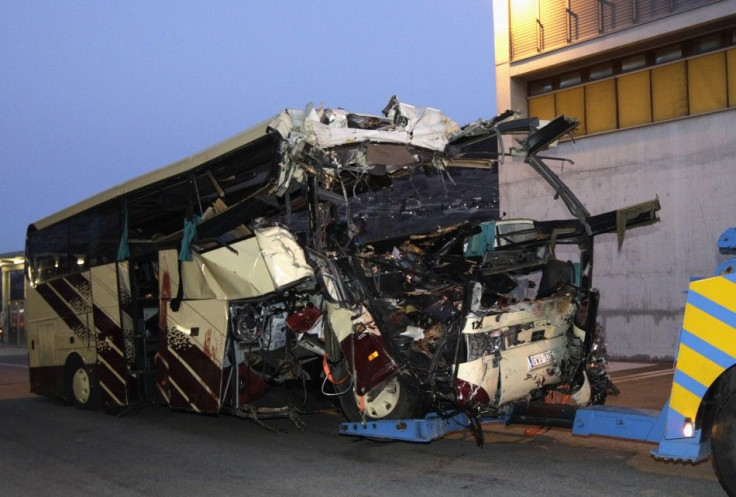 Twenty-eight people aboard a tourist bus were killed as their coach rammed into a tunnel wall in Switzerland, Reuters reported.
Twenty-two of those killed were children and the two drivers of the bus are also reported dead. Another twenty-four students who survived have been hospitalized for serious injuries. It is believed that the children were around 12 years of age.
The incident took place late Tuesday night as the bus was returning from Val d'Anniviers, a ski resort close to the Italian border. The cause of the accident is yet to be identified.
It is incomprehensible, Belgian Foreign Minister Didier Reynder said in a statement on CBS. There were three buses and only one was in (an) accident without any contact with another vehicle.
Rescue teams rushed to the crash site and the injured were airlifted to hospitals where they are being treated, Reuters said. A government official announced that two aircraft will be made available to ferry the victims' families to the site.
Swiss police added that investigations into the cause of the accident are underway.
© Copyright IBTimes 2023. All rights reserved.