Tablet Shootout: HP's webOS TouchPad vs Motorola's Android-based Xoom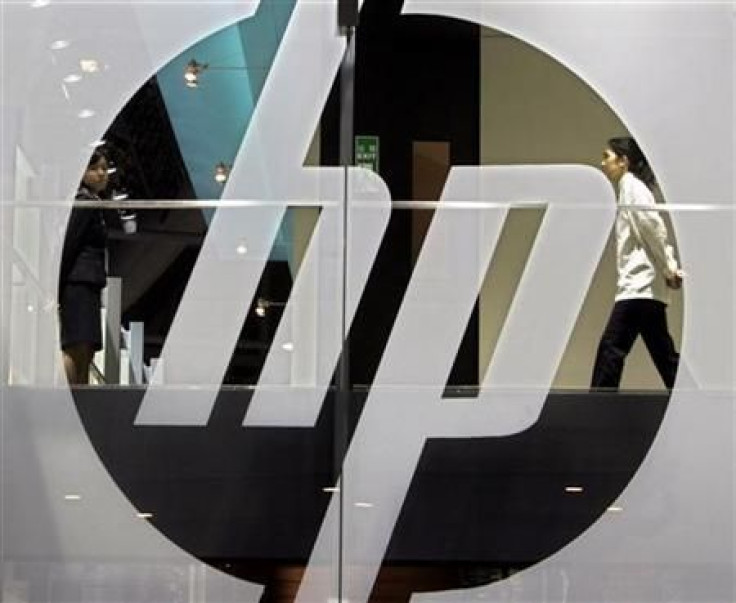 HP has arrived late to the tablet party and though its flagship tablet TouchPad has the design to counter Apple's iPad, it does look rather challenged in terms of specifications, especially when compared with a host of recent Android tablets like Motorola Xoom.
A year later, the tablet landscape has changed, with Apple itself in the throes of launching iPad 2 and other players like HTC and LG in the queue to launch their wares. The HP tablet has been crafted to target iPad but Apple recognizes the need for improved specifications and is upgrading its own wares to tackle the Androids around the bend, thus raising questions as to whether TouchPad has the potential to take on the likes of Motorola Xoom.
OS
The novelty that TouchPad brings to the table is the webOS platform, the predecessor to all smartphone operating systems. However, webOS is not the only new OS, as it has competition from Google's tablet specific OS Android 3.0 or Honeycomb and from BlackBerry maker RIM's QNX OS which powers PlayBook. The star of the tablets from CES 2011, Motorola Xoom is one of the tablets sporting Android 3.0.
Processor
TouchPad is powered by Qualcomm's Snapdragon APQ8060 1.2 GHz processor. In a press release Qualcomm stated that the new 8x60 family of processor is part of the third generation of the Snapdragon family and is the ultimate solution for the latest multi-tasking smartphones and tablets.
The third-generation includes: two asynchronous processor cores; an integrated Adreno 220 GPU with twice the processing power of its predecessor; support for up to a 16 Megapixel camera; and can capture and display HD 1080P stereoscopic video or 8 Megapixel stereoscopic still images to an auto-stereoscopic panel or a 3DTV (via HDMI), allowing consumers to capture high resolution video or stills and watch them without special glasses. Thus, the TouchPad has room for upgrades for 3D support and 1080p video playback. TouchPad also has enough power under its hood to take on the might of Nvidia Tegra 2 dual-core processor which powers Motorola Xoom.
Display
TouchPad comes with a 9.7-inch display with 1024x768 screen resolution while Xoom offers a larger display with 10.1-inch screen and 1280x800 in resolution. The larger display in Xoom does not affect its weight as it weighs the same as TouchPad at 1.6 pounds. Xoom packs in more per ounce in terms of screen experience and since it offers 1080p video playback ability, the larger screen size would tilt the balance in its favor. The details as to whether TouchPad offers 1080p capacity remain secret although the processor details suggest it can support 1080p.
Memory
On the memory front, both TouchPad and Xoom offer 1GB RAM although TouchPad comes in both 16 GB and 32 GB configuration while Xoom comes in only 32 GB specification.
Camera
TouchPad is rather challenged when it comes to cameras as it offers a single 1.3 MP front facing camera while Xoom packs in 5-MP rear-facing and 2-MP front-facing cameras. Xoom also offers 720p video capture support. However, HP can certainly up the ante on the camera front as it has the processing power to support up to 16 MP cameras.
HP although packs in a novel touch-to-share feature which enables a user to just bump a Palm Pre phone with the TouchPad to share URLs, document or songs with Palm Pre phone. It integrates the phone and the tablet allowing access to the phone or tablet. This could benefit users as they can run applications on two devices, thus, gaining the benefit of dual-screens. It also brings improvements to its stack, like the feature seen in Palm Pre which made multi-tasking on the smartphone easy. It comes with an additional feature that automatically creates groups of related stacks, reducing clutter and making it easier to move the stacks. webOS's multitasking features let a user run multiple applications at the same time. WebOS shows the activities in the form of cards, not a sea of application icons on numerous home screens.
The specification comparison reveals that HP TouchPad is not that archaic in terms of specification as some reports suggest but has sufficient room for expansion under its hood.
Here is a comparison between webOS tablet HP TouchPad and Motorola Xoom:
| | | |
| --- | --- | --- |
| | HP TouchPad | Motorola Xoom |
| OS | webOS | Android 3.0 |
| Processor | Snapdragon 1.2 Ghz | Nvidia Tegra 2: dual-core 1GHz |
| Display | 9.7-inch | 10.1-inch |
| Resolution | 1024x768 | 1280x800 |
| Memory | 16 GB/32 GB | 32 GB |
| RAM | 1 GB | 1 GB |
| Camera | 1.3MP front facing | 5 MP rear facing, 2MP front |
| Video Playback | N.A | 1080p |
| Wi-Fi | 802.11b/g/n | 802.11a/b/g/n |
| Sensors | Light sensor, accelerometer, compass, gyroscope | Barometer, accelerometer, magnetometer, ambient light sensor, gyroscope |
| Battery | N.A | 10 hrs |
| Weight | 1.6 pounds | 1.6 pounds |
FOLLOW MORE IBT NEWS ON THE BELOW CHANNELS