Tech Dividends - Creeping Old Age Or Just Rewards?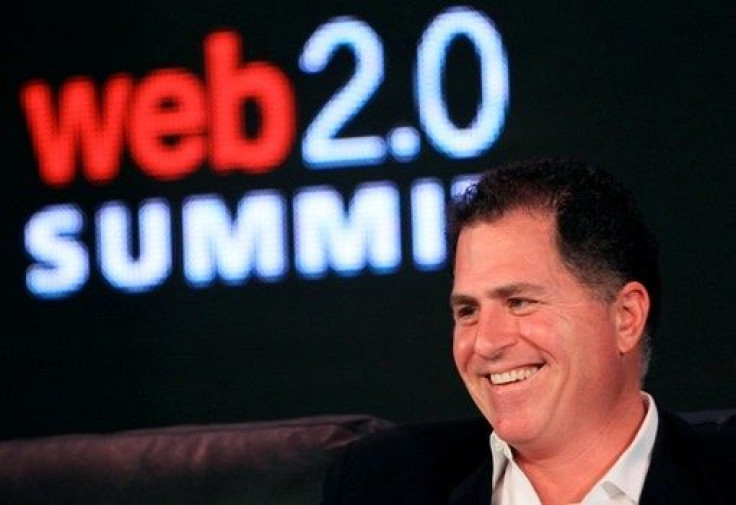 After 28 years, Dell (Nasdaq: DELL), the No. 3 computer company, plans to pay shareholders a small dividend, 8 cents a quarter. Later this year, Apple (Nasdaq: AAPL), the world's most valuable technology company, will resume paying dividends after 17 years.
Apple, based in Cupertino, Calif., was founded in 1976. It paid its first quarterly dividend in 1987 but stopped in 1995.
Other big technology companies like Hewlett-Packard Co. (NYSE: HPQ), founded in 1939, and International Business Machines Corp. (NYSE: IBM), founded in 1911, pay dividends, too, although there were periods when IBM stopped paying them. Now, with an 85-cent-a-share payment, even Warren E. Buffett's Berkshire Hathaway (NYSE: BRK/A) is a major IBM shareholder. IBM boosted its dividend 13 percent, last quarter.
Other tech companies, such as Facebook (Nasdaq: FB), the No. 1 social networking site, eBay (Nasdaq: EBAY), the No. 1 auctioneer and Amazon.com Inc. (Nasdaq: AMZN), the No. 1 e-retailer, don't pay dividends.
Does that mean that Dell, managed by founder Michael S. Dell, 47, has become middle-aged and has nothing else to do with its $17.2 billion in cash and investments available at the end of the first quarter?
Investors Wednesday were very pleased. By midday, Dell shares had climbed as much as 5 percent before easing back to close at $12.27, up 30 cents or 2.6 percent. The entire company, which now derives an increasing amount of revenue from services and storage as well as PCs, is valued around $21.8 billion.
We question whether this is the most effective use of the cash, said Shaw Wu, analyst with Sterne Agee in San Francisco. Conversely, analyst Jayson Noland of Robert W. Baird welcomed the payment because it's something investors have asked about for years now.
Of course, Dell investors for years have benefited from share buybacks and the belief that they'll benefit by investing in a technology pioneer. Unfortunately, over the past 52 weeks, Dell shares have declined 21 percent.
So tapping the company's enormous cash pile -- which clearly isn't required for daily operations -- could be a smart move for several reasons:
Dividends appeal to small investors. Many small investors, especially seniors, aren't getting decent investment returns on their savings because of low interest rates. With a dividend, Dell shares could be more attractive.
Dividends attract institutional investors and people like Buffett. Last year, Berkshire Hathaway bought a 5.6 percent stake in IBM because Buffett liked its management, consistent cash flow, dividend and share buyback. Now, he might consider buying Dell shares, too, especially if some of his businesses use Dell products.
More likely, stock mutual funds and pension plans, whose managers seek yields, will be attracted to Dell, as they've for years bought shares of other tech dividend-payers including Qualcomm (Nasdaq: QCOM), the biggest designer of mobile chips; Intel (Nasdaq: INTC), the No. 1 chipmaker and Microsoft (Nasdaq: MSFT), the world's biggest software company.
Dividends may indicate maturity. Dell is clearly here to stay. Management on Wednesday was detailing current plans to cope with the challenges of 2012 and beyond. Dell himself said the company would focus more on software, an area where we can grow rapidly.
But there's no reason why the company can't devise its own best-selling family of tablets to battle the iPad and the Galaxy from Samsung Electronics (Seoul: 005930) or phones or anything else. And pay dividends at the same time.
Even with the initial payout, Dell's dividend yield will be only 2.7 percent, compared with Apple's 2.65 percent, Microsoft's 2.73 percent and IBM's 1.75 percent.
© Copyright IBTimes 2023. All rights reserved.