Ted Nugent To Plead Guilty To Illegally Killing, Transporting Black Bear In Alaska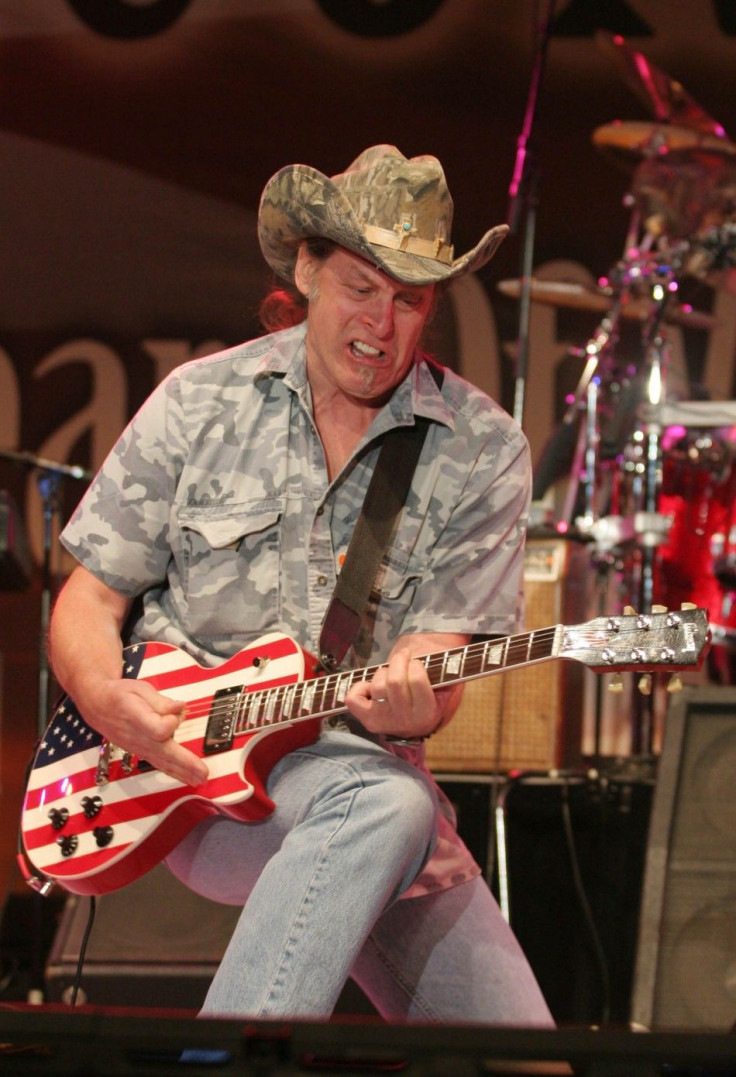 Rocker Ted Nugent has agreed to plead guilty to transporting a black bear he illegally killed in Alaska in 2009.
According to the Associated Press, Nugent signed a plea agreement with federal prosecutors and it was filed Friday in U.S. District Court.
The agreement with the admission noted that Nugent illegally shot and killed the bear in May 2009 on Sukkwan Island. The AP said that incident happened days after Nugent wounded a bear with a bow, counting toward a state seasonal limit of one bear.
The six-day hunt was filmed for Nugent's Outdoor Channel television show, Spirit of the Wild. AP reported that the agreement stated that Nugent used several bear-baiting sites on U.S. Forest Service property and he knowingly possessed and transported the bear in misdemeanor violation of the federal Lacey Act.
Nugent has agreed to pay a $10,000 fine and there is a two-year probation. There is also a special condition that Nugent do not hunt or fish in Alaska or Forest Service properties for one year.
Nugent also agreed to pay the state $600 for the bear taken illegally.
© Copyright IBTimes 2023. All rights reserved.