Terrorism: French Politicians Say Extremists Should Wear Electronic Tracking Bracelets As Paris Attacks Reignite 'Fiche S' Debate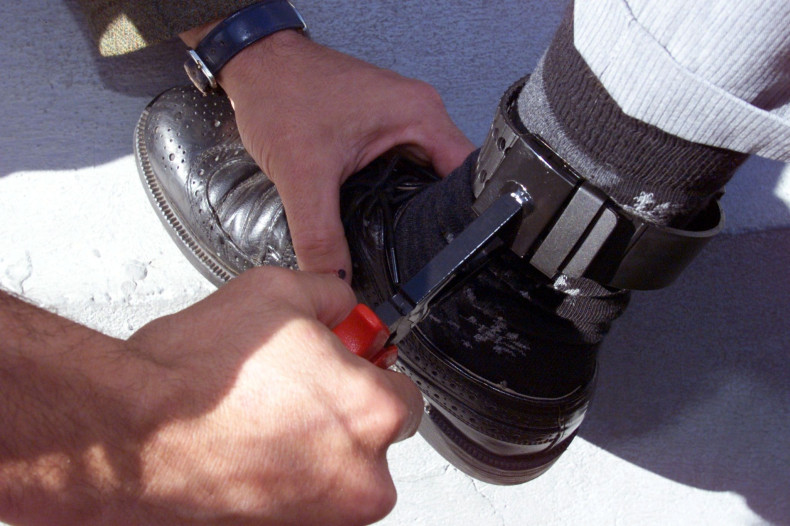 French conservatives including former President Nicolas Sarkozy are renewing calls to electronically monitor suspicious individuals in the wake of the terrorism rampage that tore through Paris late Friday. The attacks reignited the debate over decades-old national security laws that critics say give free rein to jihadists and leave the government impotent.
"We will not take more risk," Christian Estrosi, the mayor of Nice, said Sunday in a Facebook post. "We will deny Islamists their liberties."
Estrosi said he wants to require known extremists to wear electronic tracking bracelets, and said in his post that he's been calling on the French government to institute that requirement for months. He is one of a number of French politicians who say the government under President François Hollande has been too slow to modernize the country's surveillance regime.
In a round of interviews with French media outlets Sunday, Hollande's predecessor, Nicolas Sarkozy, also expressed support for an electronic tracking plan. Sarkozy, who has his sights on a political comeback, told the French newspaper Le Figaro that suspects should be placed under house arrest or fitted with tracking bracelets. In the interview, he vowed to track or deport all 11,500 known extremists.
Intelligence Lapses
The attacks Friday by eight Islamic State group terrorists have raised serious question about the failure of French intelligence agencies to connect the dots and prevent the rampage that left 129 people dead and brought the city to a standstill. Much of that debate centers on a law-enforcement classification known as Fiche S, which is reserved for individuals who are considered potential threats to national security, such as people who travel between France and Syria. Omar Ismail Mostefai, one of the three men who opened fire on a crowd at the Bataclan theater, was designated Fiche S in 2010. Ayoub El-Khazzani, the Moroccan national who shot at and slashed passengers on a Paris-bound train in August, was also on the Fiche S watch list.
The Fiche S classification allows the government to monitor suspects, but the designation is not enough to warrant arrests. Estrosi said in his post that all people designated Fiche S1-S6 should be placed under house arrest and fitted with bracelets. "How many attacks do we need for the government to take necessary measures," he wrote.
According to the French newspaper Liberation, Fiche S is one of 21 subcategories and dates back to an alert system created in 1969. The file is said to contain some 400,000 names. The "S" file, which stands for state security, is a legally vague concept with 16 different levels of dangerousness.
Christopher Zara covers media and culture. News tips? Email me. Follow me on Twitter @christopherzara.
© Copyright IBTimes 2022. All rights reserved.