'There May Be Hundreds Of Other People Infected:' NY Health Department Identifies Polio Cases
The New York State Department of Health has confirmed more instances of poliovirus, which was found in wastewater samples from two state counties on Friday.
Wastewater samples from Rockland and Orange Counties in June and July found poliovirus, and the agency sent samples to the Centers for Disease Control and Prevention. Seven positive samples were found in the collection.
The last reported case of the extremely contagious poliovirus in the U.S. came from a traveler in 2013, according to CBS News. The last case in Rockland County was a decade ago.
As of Saturday, no one knows the source of the virus. Samples revealed the individual who first contracted polio was not the source of transmission.
"New Yorkers should know that for every one case of paralytic polio observed, there may be hundreds of other people infected," said State Health Commissioner Mary Basset.
Both counties have lower than state average (78.96%) vaccination rates against polio. Nationwide, around 93% of 2-year-old children received three doses of inactivated poliovirus vaccine (IPV). A single case of polio is "just the tip of a larger potential spread," according to Basset.
"The danger of polio is present in New York today," Basset said.
Widespread vaccination against polio helped eradicate the virus globally. Vaccination campaigns began in the U.S. around 1950 and eradicated polio around 1979. A few endemic areas are remaining. There is also no cure.
Only a few outbreaks occurred since. However, now New York has to encourage more people to vaccinate themselves, their friends, and their family. According to the CDC, 99% of children who receive the polio vaccine do not end up contracting the virus.
"It is concerning that polio, a disease . . . eradicated through vaccination, is now circulating in our community," said Orange County Health Commissioner Irina Gelman.
One concerning fact about polio is that it can take up to 30 days to appear. It starts with mild and flu-like symptoms. In severe cases, polio leads to paralysis or death. Around 5% to 10% of those paralyzed die from the paralysis of their breathing muscles.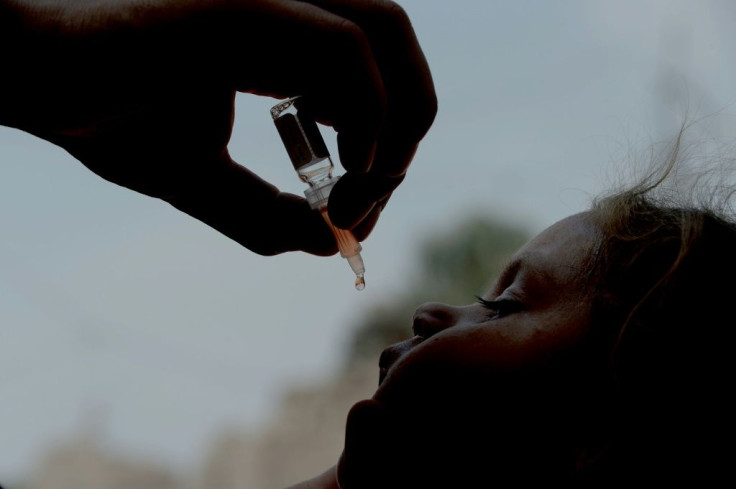 © Copyright IBTimes 2022. All rights reserved.
FOLLOW MORE IBT NEWS ON THE BELOW CHANNELS