'Thor: Ragnarok' Spoilers: James Gunn Praises 'Most Colorful' Marvel Film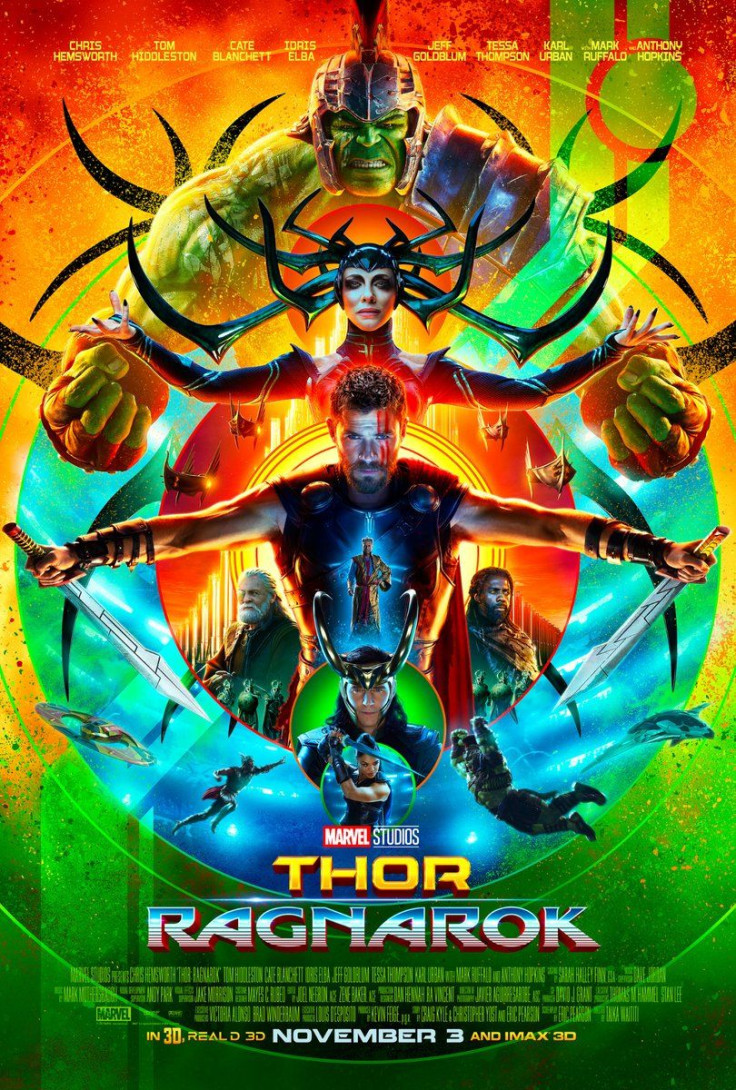 Marvel directors are very supportive of one another, so when "Guardians of the Galaxy" director James Gunn saw an advanced screening of Taika Waititi's "Thor: Ragnarok," he did not hesitate to heap praises on the new Marvel film.
"I don't think any film of the modern era has captured the bats— crazy fun of '80s classics like Flash Gordon and Buckaroo Banzai as well as Taika Waititi has here," Gunn wrote on Facebook. "I felt like I was fourteen watching a magical VHS tape that exploded into something grand. It's the most colorful of all Marvel films — I mean, 'Guardians of the Galaxy Vol. 2' is practically sepia-tone in comparison — and it's also the funniest."
Gunn also called attention to lead star Chris Hemsworth's performance, adding that Mark Ruffalo's Hulk, Tessa Thompson's Valkyrie, and Jeff Goldblum's Grandmaster all stole the show as well.
He implored people to "please, go see this freaking movie, unless you're one of the people on Twitter who tweeted me last night that comic book movies aren't supposed to be fun." He added, "I don't quite get that but, you know, if that's your thing, all good."
Meanwhile, Ruffalo told IGN that Hulk won't get his own standalone movie, but his three-movie arc will actually begin in "Thor: Ragnarok" and end in "Avengers 4."
"So that's what you're seeing. You're seeing the beginning of that," Ruffalo said. "There's a lot of questions. Why isn't he, why can't he? Why doesn't he turn into the Hulk when he's angry? Why can't he turn back into the Hulk when he's angry? Why can the Hulk stay the Hulk when he's not angry? That all starts to get answered as we move along."
It was a privilege for Ruffalo to start Hulk's three-movie arc under the helm of Waititi, and even Hemsworth loved what the Australian director did to the franchise.
"Taika has such a quirky, left-of-field sense of humor, which forced all the characters and the tone of the whole story to head in a new direction," Hemsworth told Entertainment Weekly. "Each day we were like, 'Are we pushing it too far? Are we allowed to have this much fun?'"
"Thor: Ragnarok" will be released on Nov. 3.
© Copyright IBTimes 2023. All rights reserved.