Threads Shows Warning When Following Trump, Don Jr: 'Account Has Repeatedly Posted False Info'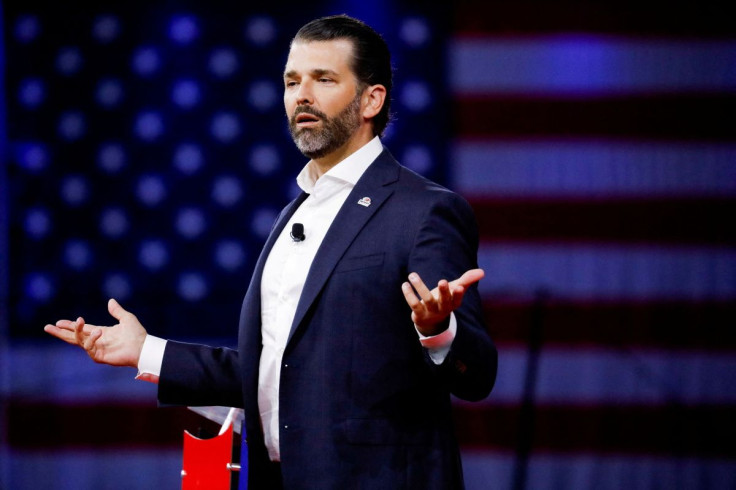 KEY POINTS
A warning would appear to Threads users trying to follow him on the platform
Rep. Marjorie Taylor Greene came to Don Jr.'s defense
Threads recorded tens of millions of users signing up within the first seven hours
Former presidential son and Donald Trump's namesake, Don Jr., slammed Meta's new social media platform Threads Friday for allegedly flagging him as a source of misinformation.
According to the screenshots Don Jr. posted on Twitter, a prompt warning would appear to Threads users trying to follow him on the platform.
"Are you sure you want to follow donaldtrumpjr?" the alleged warning read. "This account has repeatedly posted false information that was reviewed by independent fact-checkers or went against our Community Guidelines."
Don Jr. said Threads was "not exactly off to a great start."
"Hey Instagram, threads is verbal, so the whole skimpy bikini thing is not going to work so well if your influencers can't actually formulate a sentence ... IMHO you may want to rethink cutting off those who can," he added.
Georgia Rep. Marjorie Taylor Greene, who was recently kicked out from the House Freedom Caucus for calling Lauren Boebert a "little b---h," came to Don Jr.'s defense, saying she'd rather stick to Twitter.
"Now I'm definitely sure Threads will be the same Marxist-style social media experience that Zuckerberg usually offers," she said.
"All social experimentation serving Big Pharma, the Intelligence Community, and DEI Initiatives to strengthen corporate stocks supporting garbage DEI issues and steal elections. No thank you!" she added.
Launched Wednesday, Threads has recorded tens of millions of users signing up within the first seven hours, with more than 30 million more to date.
Widely believed to be Twitter's most formidable rival, the new platform has been threatened with legal action by Twitter's lawyer Alex Spiro.
In his letter to Meta Platforms CEO Mark Zuckerberg, Spiro accused Facebook's mother company of hiring former Twitter employees who "had and continue to have access to Twitter's trade secrets and other highly confidential information," per a Semafor report.
"Twitter intends to strictly enforce its intellectual property rights and demands that Meta take immediate steps to stop using any Twitter trade secrets or other highly confidential information," Spiro wrote further.
In a reply tweet, Twitter CEO Elon Musk said of Threads' launch: "Competition is fine, cheating is not."
Musk's tweet quickly gained traction, amassing over 9.4 million views, 183.5k likes and 26.5k retweets as of press time.
A spokesperson for Meta, Andy Stone, responded to Semafor's report, writing, "No one on the Threads engineering team is a former Twitter employee — that's just not a thing," according to a report by LiveMint.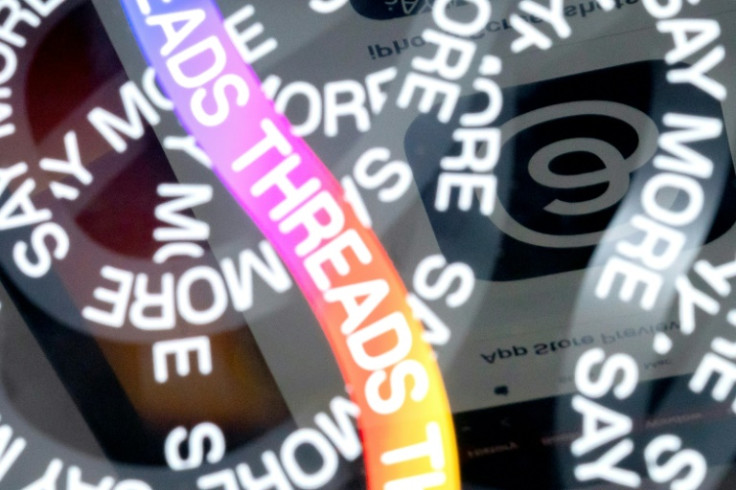 © Copyright IBTimes 2023. All rights reserved.