Three Takeaways From Phoenix Suns' Near-Comeback Defeat To West Rival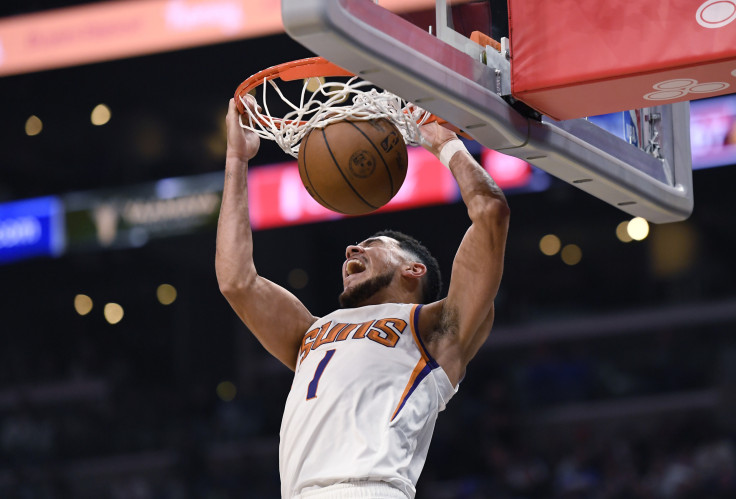 KEY POINTS
Klay Thompson's big first-half explosion rattled the Phoenix Suns
The Suns again fell victim to the dreaded slump game
Getting Deandre Ayton more involved in the game can help solve their issues
The Phoenix Suns entered the Golden State Warriors' home with the hope of being the first-ever team to go 4-0 against them when fielding their core trio of Stephen Curry, Klay Thompson and Draymond Green.
However, things were not meant to be as they fell down into a deep hole early and would go on to fail to climb out of it.
Below are some observations from their 123-112 loss to the Warriors.
Klay Thompson Goes Nuclear
Pulling off a victory against the Warriors at Chase Center is a mountain of a task in and of itself after only suffering six defeats at home this season, but when coupled with the hot-shooting hand of Klay Thompson, that task only became more Herculean.
The Suns were on the receiving end of a masterclass in offense from Thompson as he dropped 33 of his 38 points in the first half to help lead the Warriors to a lead that ballooned to 25 points at one point.
Down 22 in the first half, Phoenix mounted a mini-comeback in the second quarter and even narrowed it down to just three points in the second half, but it just was not meant to be.
Helped by Curry's 23 points plus Jordan Poole pitching in 20 of his own, the Warriors staved off the Suns' comeback efforts as they improved their record to 35-33.
Meanwhile, the Suns were now three games behind the Sacramento Kings for the third seed.
Another One Of "Those" Games
Basketball fans know all too well about seeing their teams undergo one of those games where nothing just seems to work and the Suns certainly did not look like themselves.
Outside of Devin Booker putting the team on his back with another 30-point outing, the Suns looked shellshocked by Thompson's performance and the offense stagnated at multiple points throughout the contest.
Wing players Torrey Craig and Josh Okogie combined for 13 points on 4-of-13 shooting from the field, and Terrence Ross only logged three points while going 1-of-5, with not much help from their bench.
The biggest stat that the Suns will be looking to correct against 2021 NBA Finals opponent Milwaukee Bucks on Tuesday, March 14 is their three-point shooting as they only made four of their 21 attempts.
For context, the Warriors made 19 of their 39 attempts from deep and had a 54.2 percent outing from the field.
It should be noted at this point that Craig, Okogie and even Damion Lee almost always thought twice about shooting a three-pointer despite being wide open since they were not having a good shooting night.
Whether it played a factor or not is a moot point since the Suns will be needing full confidence from every single player if they are to make a deep postseason run.
The Deandre Ayton Question
Kevin Durant going to Phoenix was the move that propelled them to title favorites in the eyes of many due to his status as arguably the most versatile scorer in NBA history, but his impending return sometime this season has many asking about Deandre Ayton's role.
Against the Warriors, Ayton put up a double-double of 27 points and 12 rebounds which deserves praise.
However, it just does not seem like the Suns want to involve Ayton in some of their possessions despite having shown flashes of brilliance when given the opportunity to shine.
As the Golden State defense clamped down on the wings, rarely did Phoenix consider running plays for Ayton to make his scoring opportunities easier and possibly get and-one attempts from the line.
The trio of Booker, Paul and Durant is all set to make a living off of scoring the ball from the midrange hence them being christened by fans as the "Midrange Mafia" which will surely open up chances for Ayton.
Ayton has shown that he wants to be involved more outside of just setting screens, grabbing boards, and the occasional putback, and it is something the Suns coaching staff needs to address before they get thrust into the fires of basketball in April.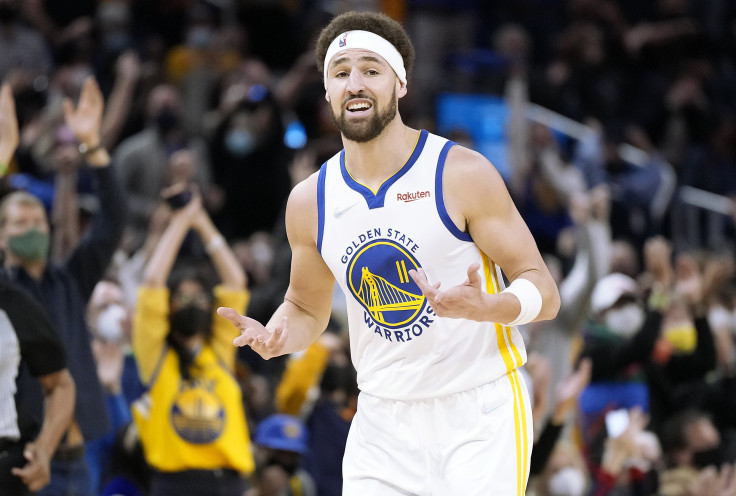 © Copyright IBTimes 2023. All rights reserved.