For Tim Ryan, It All Comes Down To Trust
PwC's U.S. chair and senior partner sees trust as the backbone of best practices/best outcomes for employees and clients.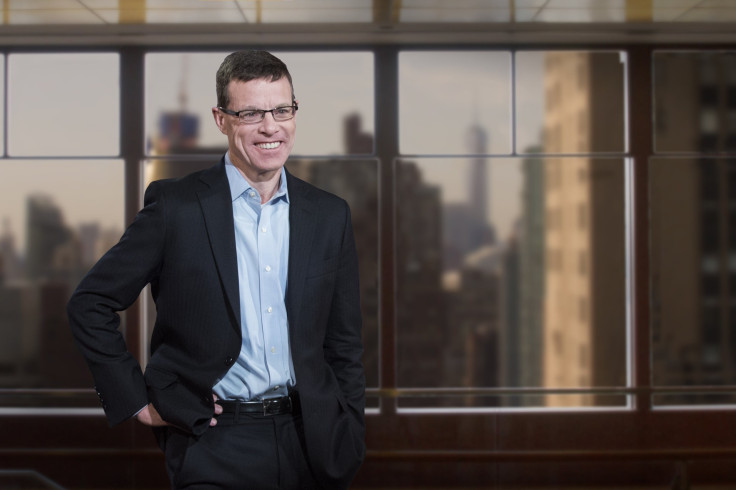 Chris Benguhe: Your leadership emphasizes trust and belonging. In a year that has been full of news about the struggles of business, your concern has also been on the struggles of the employees of those businesses. Can you talk to us about those values?
Tim Ryan: A few years ago, I wrote a guide on how employers and employees could work to trust one another. At the time, I wrote that "an environment where every employee feels 'looked out for' regardless of background" is critical to the trust that brings employers and employees together to help them achieve great things. That trust has never been more important to me than it is today, and my goal is that PwC looks out for our people now more than ever.
This year's Edelman Trust Barometer tells us what many CEOs already know: Business is the most trusted institution right now. Amid economic uncertainty and unclear guidance on the pandemic, many individuals looked to their employers to provide for their physical safety, financial security and peace of mind -- all while the world leaned on businesses to create a vaccine, bridge the gaps in remote working and learning, and keep our economy moving forward.
Chris: How has PwC contributed to this?
Tim: It goes without saying that this past year has been incredibly challenging. Throughout it all, my priority and that of my fellow partners has been our people – and our goal as a firm has been to be an agent of stability in an otherwise chaotic world. That included acting to protect our people's safety and looking to layoffs as a last resort, but it was also about doing whatever we could to ease our people's minds, provide them with resources and enhanced benefits to help support their mental and physical well-being, and equip them with tools to help them manage the blurred lines between work and home life.
As we look back on the sacrifices our people have shared over the past year, we must also look ahead to how we share in the success we have accomplished together. Although full recovery from the pandemic is a long road we still have ahead of us, there are some exciting initiatives that we recently implemented.
One has been giving back financially with salary increases, an expanded bonus pool, and enhanced benefits as part of our commitment to being a firm that creates new opportunities for people to grow, learn, care for their families, and secure their personal futures.
We've also been helping our people to continue to learn and grow by personalizing our people's learning experiences.
Over this summer, we've been discouraging calls and meetings on Friday afternoons as a way to encourage and reward our people for living life their way, recognizing that our people are the heartbeat of our organization, and their well-being is the most important thing for us to look out for.
And beginning in September, we will be transitioning to a hybrid model of work as we continue to drive our culture of care and belonging.
I am incredibly inspired by the resilience, commitment, and empathy that our people have demonstrated this year. They moved to remote working seamlessly and nearly overnight, helped our clients face some of their greatest challenges and business transformations, engaged in meaningful discourse about our society and values, took care of their loved ones, supported each other, and showed up for their communities. As individuals and as a firm, we have been led by our purpose to solve the world's biggest problems at a time when those problems have never felt closer to home.
Chris: That leads us directly into another of today's hot topics: diversity, equity and inclusion. Tell us about how you're addressing this at PwC.
Tim: We released our first D&I Transparency Report in August 2020. We want our firm to be a workplace that supports all our people so that every person has the same opportunities to grow their careers to their fullest potential.
My desire and commitment as the leader of PwC is to lead with purpose, which includes how our firm prioritizes diversity and inclusion. When I became U.S. Chair and Senior Partner just over five years ago, I told my fellow partners and leaders that if all I achieve is growth of PwC's financial success, then I will have failed at my job. Together, with the tremendous engagement of our partners who help us define and drive our success, we are expanding our diversity at all levels and enhancing our firm's culture of belonging.
Chris: Talk to us about what you see as business's role or responsibility – to employees, to the community it's part of.
Tim: 2020 was a crash course in digital transformation, and we've seen a real need for companies to accelerate upskilling and retraining their employees, look at new ways to grow revenue, mitigate risk in our supply chains, push toward net zero emissions, double down on diversity, equity and inclusion, and make other investments in future-proofing our organizations against both irrelevancy and global disasters.
The business community is coming into its own as an agent of stability and progress in our chaotic world – and our goal at PwC is to help that community make bigger, better decisions as we help advance our society together.
We recently launched The New Equation because of two fundamental and urgent realities: First, the world is changing at an unimaginable pace, and no entity is immune to disruption. Second, trust is the underpinning of everything we do and everything our society is built upon. It is inevitable that these realities will continue to intertwine, and it is our mission to help our clients solve for both – and, as the stakes climb ever higher when it comes to earning and preserving trust, we know that it will only continue to gain value. Helping clients to navigate these concurrent forces, as we navigate them ourselves, allows us to better deliver on our purpose – to build trust in society and solve important problems.
What we know is that trust will be the defining factor in how businesses are able to achieve both profit and purpose -- so, in the U.S., we are aligning our people, capabilities and technology into two segments designed to help our clients streamline how they build that trust: Trust Solutions and Consulting Solutions.
Chris: This is part of why we recognized you as a leading CEO in our " Family Matters: 10 CEOs Who Support Our Most Important Institution " feature -- looking at employees not just in their work environment but in the broader context of family and, ultimately, the larger society. What do you see as important in helping bring about those outcomes?
Tim: We are always guided by our firm's purpose – to build trust in society and solve important problems. It is our North Star. And The New Equation is a moment for us to continue to deliver on our purpose in big ways such as our bold new undertaking called Tomorrow Takes Trust . This is a three-year, $300 million commitment by our U.S. firm to help embed purpose into today and tomorrow's business leaders to drive responsible decision-making and, ultimately, build trust. It includes The PwC Trust Leadership Institute, which will help equip more than 10,000 business leaders with the right skills to build trust as they deal with tomorrow's challenges and realities, and Access Your Potential, an education fund for 25,000 Black and Latinx college students to help close the opportunity gap (which underlies the wealth gap) -- ultimately completing the circle of building trust and cultivating an environment of belonging. The last year gave us a greater look into the personal lives of our colleagues, their families and what matters to them outside of the four walls of the office. This drove business leaders to reimagine how they are showing up for their people and communities, pushing them to continue to foster a culture of belonging, and finding new ways to make a positive impact on society.
© Copyright IBTimes 2022. All rights reserved.
FOLLOW MORE IBT NEWS ON THE BELOW CHANNELS