'Tokyo Revengers' 216 Raw Scans, Release Date And Predictions [Spoilers]
KEY POINTS
"Tokyo Revengers" 216 would reportedly release Wednesday
It might reveal the identity of the character wearing a girl's uniform
This chapter might show Takmichi as the official gofer of Senju
The events in the latest issue of the hit manga 216 by Ken Wakui have raised a lot of questions instead of providing answers. These make fans more excited and curious as they await the raw scans, spoilers and the official release of "Tokyo Revengers" 216.
Spoilers and Raw Scans Release Date
"Tokyo Revengers" drops a new chapter each week and if there are no delays or changes in the schedule. Fans can expect Chapter 216 to come out Wednesday.
Spoilers and raw scans of the upcoming manga installment are usually shared by insiders on various forums and sites. These spoilers surface online a couple of days before the manga's official release.
Those who would like to read the manga should visit Kodansha.
Chapter 216 Predictions and Spoilers
"Tokyo Revengers" 215 revealed the events that happened after Draken (Ken Ryuguji) told Takemichi he was a member of Brahman. However, instead of revealing his reason for joining the delinquent gang to the time traveler, something more interesting took place.
At the end of the latest manga installment, fans saw Hanagaki Takemichi finally joining the gang and getting to meet with its top dog Senju Kawaragi the following day.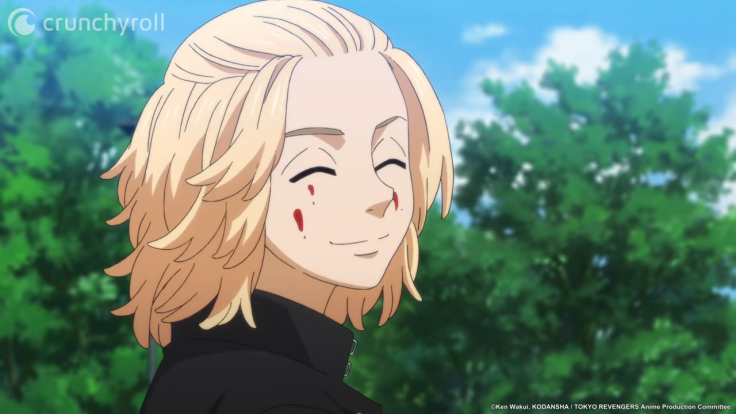 The last panel of the most recent chapter showed Takemichi at Harajuku and instead of the usual Senju with his signature umbrella, someone that looked like Senju appeared at the meeting place. The character looked like Brahman's top dog but dressed in a girl's school uniform. This triggered a lot of theories among fans.
However, it very well explains why Akashi told Takemichi to "just be prepared" when Senju asked the time traveler to meet him later. Fans might get to know more about Senju Karawagi in "Tokyo Revengers" 216. There is a high possibility that the upcoming manga installment would explain why Senju was wearing a girl's uniform.
Brahman's top dog exuded the same vibes as Manjiro Sano, even with how he was treating Takemichi. While he may seem mysterious at the moment, the manga would definitely offer more information about him as the story progresses.
Meanwhile, "Tokyo Revengers" fans are hoping they would see Mikey or get updates about him in the upcoming chapter.
© Copyright IBTimes 2023. All rights reserved.
FOLLOW MORE IBT NEWS ON THE BELOW CHANNELS