Tom Brady Retires, Says He Won't Change His Mind Thjs Time
Tom Brady has retired from the NFL, again. This time it's for good, the record-setting quarterback says.
Brady announced his retirement on Twitter on Wednesday morning. In a video addressing his future, the 45-year-old insisted that he won't reverse his decision, which he did a year ago.
"Good morning guys, I'll get to the point right away. I'm retiring for good," an emotional Brady said.
"I know the process was a pretty big deal last time so when I woke up this morning I figured I just press record and let you guys know first. I won't be long-winded, you only get one super-emotional retirement essay and I used mine up last year."
Amid rumors that he was going to call it a career, Brady announced his retirement just prior to the 2022 Super Bowl. Forty days later, the quarterback reversed course and announced that he would be returning for another season with the Tampa Bay Buccaneers.
It was widely speculated that Brady would play for a new team next season. The quarterback was headed for free agency. The Las Vegas Raiders and San Francisco 49ers were considered to be among the potential suitors.
Brady's final season was among the worst of his career. The quarterback finished with a losing record for the first time. Brady and the Buccaneers were blown out by the Dallas Cowboys 31-14 at home in their only playoff game.
Brady also went through a public divorce just as the season began.
Still better than most quarterbacks, Brady no longer seemed to be an elite performer. He walks away from the NFL with the greatest resume of any player in league history, and by a significant margin.
Brady owns numerous NFL records. His five Super Bowl MVP awards and seven Super Bowl championships are the most for any player. Brady has thrown for more passing yards, touchdowns and completions than any other quarterback. Brady had a remarkable 251-82 record in the regular season.
Last year, Fox announced that it signed Brady to a 10-year deal for the quarterback to enter the broadcast booth upon his retirement. Brady, however, did not comment on his future plans.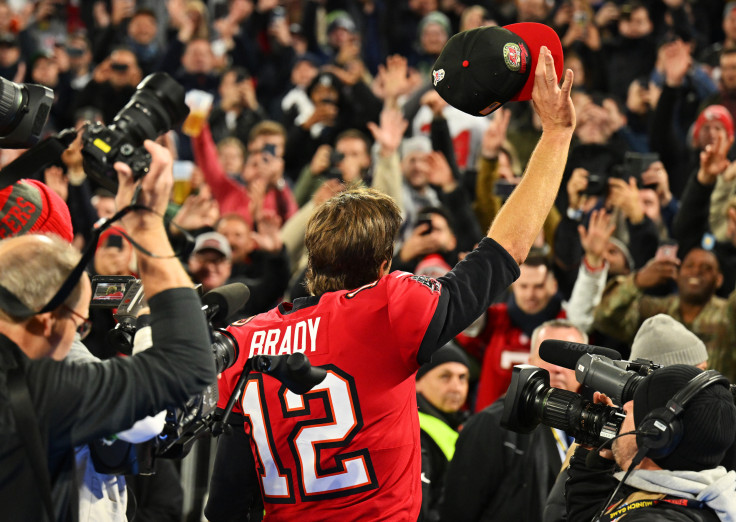 © Copyright IBTimes 2023. All rights reserved.