Top 50 Sports Writers to Follow on Twitter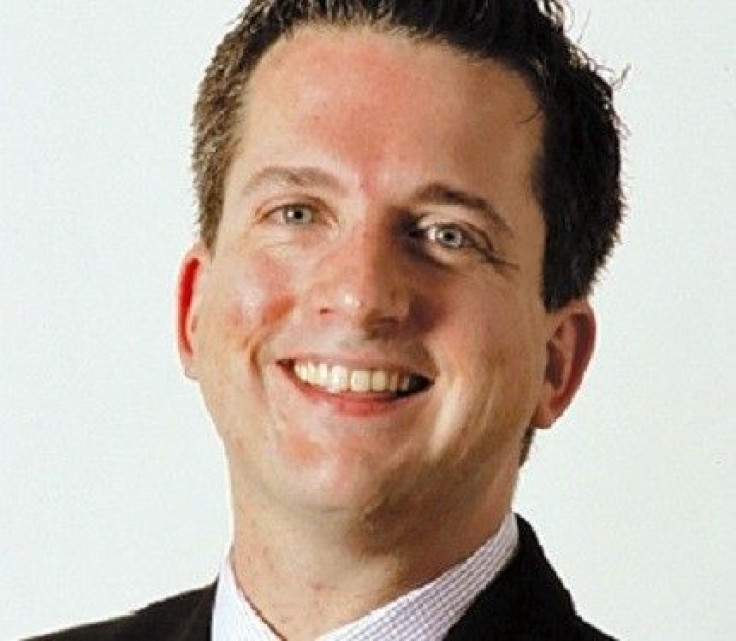 Twitter has changed many factions of our life, but none perhaps as much as how it affects our relationship to the sports world.
It has allowed us direct access to our favorite athletes -- including to their detriment -- and the ability to interact directly with popular sports writers. Even a decade ago it was unthinkable that we could have access to a stream of thoughts and information from the likes of Tiger Woods to Sports Illustrated's Peter King on one, easy-to-use platform.
But Twitter can also be an intimidating presence. There is a lot going on at all times in the social media realm that can sometimes translate into too much information and it's easy to become overwhelmed by.
So we have attempted to try to make the clutter easier to navigate for sports fans and followers by assembling a list of the 50 sports writers/media figures that diehards should follow to stay in touch and up-to-date on the latest and most valuable sports information on Twitter.
We consulted fellow sports writers in the field, other Twitter lists, and used our own personal judgment to compile this list of journalists that offer the most to their followers on a routine basis
The idea is that no matter what is happening in the sports world, you'll be informed if you follow these 50 people, including a mix of reporters that specialize in breaking news, analysis, and, even in some sports comedy.
Note: You can access each writer's Twitter account by clicking on the blue link. You can follow the writer of this piece at @jtalty. You can additionally follow the entire Top 50 list on Twitter via here.
Michelle Beadle, Anchor, ESPN, @MichelleDBeadle, 520k Followers
The co-host of ESPN's SportsNation is one of the most entertaining follows on Twitter. She doesn't overwhelm with too many tweets, but instead focuses on entertaining and making her followers laugh. She also isn't afraid to give some behind the scenes access to life at ESPN.
Matthew Berry, Fantasy Sports, ESPN, @MatthewBerryTMR, 345k Followers
The Talented Mr. Roto has emerged as the go-to fantasy sports writer. He is extremely knowledgeable about all of the major fantasy sports, is very likable, and has that self-deprecating sense of humor that's impossible to dislike.
Jay Bilas, College Basketball, ESPN, @JayBilas, 316k Followers
This former Dukie is one of the most entertaining college basketball analysts in the nation. He's unafraid to wage war against the NCAA about injustices, while still maintaining his cool one Young Jeezy lyric at a time. Don't expect him to follow you back, though. It's nothing personal as he doesn't follow anyone and says he has no plans to start anytime soon.
Albert Breer, NFL, NFL Network, @AlbertBreer, 68k Followers
Breer, one of the NFL Network's top reporters, is a sports writer unafraid to give his opinion. He offers unique insights into the NFL and is active in responding to his followers. But here is a warning to some: Do not follow if you hate Ohio State -- Breer is a very proud alumnus.
Chris Broussard, NBA, ESPN, @Chris_Broussard, 407k Followers
Few have better connections with some of the NBA's biggest stars than Broussard. Over the past few years he has been a leading authority on Lebron James, Carmelo Anthony, Chris Paul, Dwight Howard, and more when it comes to trade demands and contract disputes. Broussard has a strong pulse on the NBA player culture and reflects that in his informative Twitter feed.
Richard Deitsch, Media, Sports Illustrated, @richarddeitsch, 41k Followers
Sports Illustrated's media columnist is one of the smartest to follow on Twitter. He isn't afraid to weigh in on controversial sports media topics -- he has gone after ESPN a lot in the past -- but also serves as a natural curator for the Internet's best stories. Deitsch is the person that will keep you updated of all of the events outside of the sports world in the smartest manner possible.
Gregg Doyel, National, CBS Sports, @greggdoyelcbs, 43k Followers
Doyel's Twitter style reflects his writing style -- unafraid to rub some people the wrong way. But he does so often with a smart, humorous take. As a national columnist at CBS Sports, Doyel tackles a wide variety of sports on his Twitter feed and manages to be knowledgeable about virtually all of them.
Jonathan Givony, NBA, DraftExpress, @DraftExpress, 28k Followers
Givony has carved out a nice niche as an NBA Draft expert. He is apt to tweet about the draft stock of everyone from a foreign prospect you've never heard of to the latest North Carolina basketball player considering entering the draft. He is a valuable follow if you are interested in either college basketball or the NBA.
Jay Glazer, NFL, Fox Sports, @JayGlazer, 300k Followers
Glazer doesn't get the same amount of love as some of the other NFL insiders on our list, but does a worthy job breaking news on a daily basis. Similar to ESPN's Broussard, Glazer has great connections with the players and it often is reflected in the stories he reports. He might turn off some with his tweets about MMA training, but even those tweets are often insightful due to his training of many NFL athletes in the fighting technique.
Andy Glockner, College Basketball, Sports Illustrated, @AndyGlockner, 10k Followers
Glockner earns his primary paycheck as director of content at Advance Digital, but his main value on Twitter is as a college basketball expert. Glockner is one of the foremost experts at bracketology and the NCAA Tournament -- Joe Lunardi eat your heart out -- but also can smartly discuss soccer and a host of New York-area sports teams.
Jeff Gluck, Motor Sports, SB Nation, @jeff_gluck, 25k Followers
Few understand the power of social media in the motor sports world as well as Jeff Gluck. Gluck has built up a nice following by being active and smart about a sport that doesn't get nearly as much attention as the NFL, NBA, or MLB. If you want to know the latest about NASCAR, you are following Gluck on Twitter.
Jeff Goodman, College Basketball, CBS Sports, @GoodmanCBS, 36k Followers
Not only is Goodman one of the best college basketball reporters in the country, but he also might be the most entertaining. Goodman is constantly breaking news on his Twitter feed, but manages to find time to joke around with many of his fellow peers to his followers' benefit.
Andy Gray, Photos, Sports Illustrated, @si_vault, 46k Followers
Looking for a picture of Urkel playing basketball with Reggie Miller and Will Smith? SI Vault's Andy Gray has you covered along with thousands of other hilarious, old-school photographs. Gray is constantly scouring through SI's massive photo library to serve his followers with hard to find pictures that you can't get anywhere else.
Bruce Feldman, College Football, CBS Sports, @BFeldmanCBS, 94k Followers
Very few sports writers can claim becoming the No. 1 worldwide trend on Twitter like Feldman was when Free Bruce took the nation by storm in July. Feldman generated that kind of reaction after years of consistent, strong coverage of college football for ESPN.
Bryan Fischer, College Football, CBS Sports, @BryanDFischer, 20k Followers
Fischer is one of the most active Twitter users and keeps his followers up to date with the latest news. His constant tweeting might be a bit too much for some -- he has close to 64,000 tweets -- but he's the type of follow that can keep you somewhat updated in everything from college football, his primary interest, to college basketball to the NFL.
Pat Forde, College Sports, Yahoo Sports, @YahooForde, 143k Followers
Yahoo Sports' Pat Forde is a tremendous presence on the social media platform. He always has worthy information about the big college sports, but also is funny, endearing, and likable. Forde is a good follow to get the latest news for college basketball or college football, but most importantly Forde puts it in perspective.
Spencer Hall, College Football, EDSBS, @edsbs, 33k Followers
Hall's primary interest is college football, but he mostly deals in the absurd. The main man behind Every Day Should be Saturday is one of the funniest people to follow on Twitter, often offering an irreverent, unique take on the day's news. He's also great for finding a steady stream of .GIFs sure to bring a smile.
Jon Heyman, MLB, CBS Sports, @JonHeymanCBS, 141k Followers
CBS Sports' Heyman is a must follow if you are a baseball junkie. Heyman has good sources throughout the league which results in breaking a lot of news, but he also isn't afraid to be opinionated about it. He's also good for an amusing tale or two about travel struggles in airports around the country.
Kevin Iole, Boxing/MMA, Yahoo Sports , @KevinI, 22k Followers
Boxing doesn't get near the amount of attention it got during its heydays in the 1960s, but Yahoo Sports' Iole does his best to bring you the best coverage out there. But most importantly is that Iole was one of the first to embrace the rising popularity of MMA and serves as a great source of information for two of the most brutal, yet entertaining sports in America.
Chris Jones, General, ESPN/Esquire, @MySecondEmpire, 10k Followers
Jones is one of the world's top feature writers - just read any of his Esquire stories. But he is also quite entertaining on Twitter. He gives an inside baseball look into the journalism world and is a great resource to anyone in or thinking about joining the journalism industry. We'd also suggest following his buddies Wright Thompson and Kevin Van Valkenburg for the most entertaining conversations about bourbon we've ever been privy to see.
Andy Katz, College Basketball, ESPN, @ESPNAndyKatz, 166k Followers
Like many from the worldwide leader of sports, ESPN's Katz is consistently breaking news in his realm. Katz clearly has great connections in the college basketball world and offers a good amount of insight into the sport's biggest issues.
Oliver Kay, Soccer, The Times of London, @OliverKayTimes, 117k Followers
No one covers the crazy world of English soccer better than The Times' chief football correspondent. Kay is all over the latest news in English Premier League, including transfer news, lineup changes, and keeping up with the drama that seems to always find itself attached to the most important soccer league in the world.
Peter King, NFL, Sports Illustrated, @SI_PeterKing, 815k Followers
King breaks news like Schefter and Glazer, but his best attribute is delving deeper and telling us what it all means. King is fantastic at positing a well-reasoned, yet strong opinion on the NFL's biggest events -- from the recent Bountygate Scandal to the Peyton Manning drama. He's also good for responding to his followers, tweeting about beer and coffee, and other random tidbits that pop into his head.
Sports by Brooks, General, @SPORTSbyBROOKS, 74k Followers
SportsbyBrook's Twitter tag line seemingly says it all about him -- is not for everybody. Brooks certainly isn't for everyone -- those we talked to about him had very mixed opinions of his Twitter feed -- but few are willing to commit themselves to an issue as wholly as Brooks is willing to do. Brooks seems to act as moral conscience of sorts on Twitter trying to redirect our attention to stories that the mainstream media isn't covering or have somehow been forgotten about. These constant reminders can be tedious at times, but we're often better off for them.
Drew Magary, General, Deadspin, @DrewMagary, 31k Followers
Sometimes we all need a bit of a break from the seriousness of sports and who better to provide that than Deadspin's Drew Magary. The author of the popular Fun Bag feature is one of the funniest people in the world, let alone in the sports sphere. His Twitter feed is vulgar, crude and entirely inappropriate for anyone under the age of 18, but we love him all the more for it.
Jason McIntyre, General, The Big Lead, @TheBigLead, 36k Followers
McIntyre made his name with sports media coverage, but now serves as a great Twitter feed for a smorgasbord of sports news. He might tweet a bit too much about New York sports for some followers' tastes, but McIntyre's account is a great one to follow to keep up with all of the major news in sports, as The Big Lead founder is seemingly on Twitter 24/7.
Brett McMurphy, College Football, CBS Sports, @McMurphyCBS, 17k Followers
No one dominated the college realignment drama better than CBS Sports' McMurphy. Although he might not have always gotten credit from some of the big sports television networks, McMurphy seemed to break every single big story when it came to the crazy carousel of college realignment. His expertise isn't limited to realignment either -- as he is extremely well-versed in all of college football's little intricacies.
Chris Mortensen, NFL, ESPN, @mortreport, 708k Followers
Mortensen doesn't have quite the social media reach of his colleague Adam Schefter, but Mortensen is a fantastic source of breaking NFL news (he was on the forefront of the Peyton Manning news).He also does a great job of interacting with his followers with his NFL32 show on ESPN2. Mortensen told Mashable of his Twitter strategy: I use Twitter for interaction with followers related mostly to my work covering the NFL. I also use it to alert followers to breaking news and subsequently to link that news back to our website or to our network for further detail.
Amy K Nelson, General, SB Nation, @AmyKNelson, 50k Followers
Nelson was an early proponent of the power of social media when with ESPN and now has taken her knowledge of it to SB Nation as a senior on-air correspondent. She's funny, quirky, and slightly all over the place on Twitter, but is yet another entertaining feed that is a must read for sports fans. If you can handle any occasionally heavy dose of sarcasm, Nelson is the right person for you.
Buster Olney, MLB, ESPN, @Buster_ESPN, 418k Followers
Olney is the king of breaking baseball news. ESPN's senior baseball writer has amazing sources throughout the league and is quick to share the big news with his Twitter followers -- after running it through the ESPN desk first.
John Ourand, Media, Sports Business Daily/Journal, @Ourand_SBJ, 18k Followers
Ourand doesn't get the love that Rovell gets, but is a great source for sports business information. He's been on top of all of the sports television negotiations; always provides interesting statistics such as television ratings; and frankly seems to be one of the nicest guys in the business. Ourand also frequently interacts with his more than 18,000followers.
Gary Parrish, College Basketball, CBS Sports, @GaryParrishCBS, 43k Followers
Parrish is the ying to Goodman's yang -- making up the most powerful college basketball duo in journalism. Parrish breaks a lot of valuable college basketball news, but also is quick to take a jab at his partner in crime and garner a laugh or two. Follow these two experts and thank us later.
ProFootballTalk, NFL, @ProFootballTalk, 250k Followers
Sure this isn't exactly just one sports writer, though Pro Football Talk is primarily operated by Mike Florio. PFT is such a solid resource for the NFL's most diehard fans because it is all-encompassing. It covers the big events like Tim Tebow heading to the Jets that everyone wants to know about, but also provides fantastic coverage of lesser-known free agent signings that fans want to read about.
Ken Rosenthal, MLB, Fox Sports, @Ken_Rosenthal, 197k Followers
Rosenthal is a foremost authority on baseball and is constantly tweeting about the latest news about our nation's pastime. Along with ESPN's Olney, Rosenthal will provide all of the major news about baseball that you'd ever possibly want to know. He's a bit heavy on the amount of tweets he sends during the day, but if you are passionate about the sport that shouldn't be too big of an issue.
Darren Rovell, Sports Business, CNBC, @darrenrovell, 193k Followers
Rovell might have annoyed some after anointing himself as the King of Twitter with his Twitter rules, but he still is one of the best follows out there. He does tweet a bit too much about the food he's eating, but nowhere else will you get the kind of informative sports business statistics that Rovell provides on a daily basis.
Adam Schefter, NFL, ESPN, @AdamSchefter, 1.5 million Followers
If you want to be kept up to date with the NFL, then you follow Adam Schefter -- simple as that. Schefter has the second most followers out of the users on our list and for good reason -- he always seems to be the first to break major NFL news. Schefter told Mashable that he uses it to engage with users, but also as a source of tips -- he claims he's gotten thousands of tips via the social media platform.
JC Shurburtt, Recruiting/College Football, 247Sport, @jcshurburtt, 10k Followers
College football recruiting is a booming industry and few cover it better than Shurbutt. 247Sports' national recruiting director keeps you up to date about all of the latest happenings in college football recruiting, but also isn't afraid to retweet some of the most hilarious things we've ever seen. Says Shurburtt on his Twitter strategy: I enjoy it because I can put something out there about politics or a song I like and then come right back with recruiting information.
Bill Simmons, Grantland, @sportsguy33, 1.66 million Followers
Few understand the power of social media or even the Internet as well as Simmons. He's arguably the most famous sports writer in America, yet still keeps active with his fans on Twitter. His expertise is in the NBA and Boston-area sports, but that's never stopped Simmons from offering an often-times quite humorous opinion of the rest of sports.
Andy Staples, College Football, Sports Illustrated, @Andy_Staples, 39k Followers
There are many college football writers out there, but few are as well-versed and entertaining as Staples. Where else can you see how the Top 25 compares to one-hit wonders? Or find out what true Southern BBQ is all about? We'd also recommend following RandyStaples -- Andy's less couth, hilarious parody account.
Pete Thamel, College Sports, The New York Times, @PeteThamelNYT, 52k Followers
The Times' Thamel has emerged as one of college athletics' foremost authorities. He was all over college realignment. He provided smart, well-reasoned opinions about the Penn State and Syracuse scandals. And, he consistently provides one of the best-rounded Twitter feeds on college sports.
Jimmy Traina, Hot Clicks, Sports Illustrated, @JimmyTraina, 30k Followers
If you are looking for the latest cool viral video to show friends, odds are that Jimmy Traina's got you covered. The curator of Hot Clicks tweets about everything from attractive ladies to hilarious viral videos to New York Sports -- he's a huge Yankees fan. He is always on top of covering some of the lesser known, more absurd sports stories and really helps to make your Twitter feed better-rounded.
Clay Travis, College Football, Outkick the Coverage, @ClayTravisBGID, 40k Followers
No one seems to understand SEC football quite like Clay Travis. The former Deadspin and Fanhouse columnist started his own sports website where he covers everything from Alabama tea baggers to the best 'Bama Bangs in the SEC to the seriousness of college realignment. Not only is Travis one of the finest writers to cover college sports, but he might be the funniest.
Scott Van Pelt, Anchor, ESPN, @notthefakeSVP, 217k Followers
One of the most likable ESPN personalities has truly embraced the power of social media. He provides behind the scenes access to ESPN's SportsCenter, loves to tweet about gambling and odds, and is just one of the nicest, yet funniest guys on Twitter. He also is clearly one of the hardest working guys in the business and that's reflected in his smart Twitter feed.
Grant Wahl, Soccer, Sports Illustrated, @GrantWahl, 190k Followers
Kay can handle your international soccer needs, while SI's Wahl handles all of your domestic requests. Wahl keeps up with soccer matches around the world, but has a lot of knowledge of American soccer from his many years of covering the sport. Wahl can give you a look ahead to what to expect in the next World Cup, while also the latest happenings in MLS.
Jon Wertheim, Tennis, Sports Illustrated, @jon_wertheim, 14k Followers
Few seem to capture the brilliance of tennis as well as SI's Wertheim. Wertheim provides all of the general tennis news that is often forgotten about, but also goes in-depth on some of the under the radar issues that tennis fans crave.
Dan Wetzel, National, Yahoo Sports, @DanWetzel, 70k Followers
Not many have the amount of knowledge about so many sports the way that Wetzel does. His bread and butter is college football -- he has singlehandedly had a huge impact on the BCS finally considering a playoff. But he offers quick takes on everything happening in the world of sports. He is also quick to direct his many followers to good stories written by other sports journalists. He's easily one of the best columnists in the country, but can also lay claim to being one of the best columnists on Twitter too.
Jason Whitlock, National, Fox Sports, @WhitlockJason, 125k Followers
If you hate The Wire references than Fox Sports' Whitlock might not be the best choice to follow, but there are few as thought-provoking as the national columnist. Whitlock is fearless when it comes to providing a contrarian point of view, which occasionally gets him in trouble, but is extremely refreshing to his thousands of followers. Whitlock certainly isn't for everyone, but he'd likely provide the most unique perspective on your Twitter feed.
Dan Wolken, National, The Daily, @DanWolken, 13k Followers
Wolken writes about a host of different sports as The Daily's national columnist, but his passion is clearly in college basketball. Wolken frequently tweets about the sport, especially now during March Madness, and adds some insight from his days as a columnist in Memphis. He also does a very good job of interacting with his fans - so it's time to get this man more than 13,000 followers.
Adrian Wojnarowski, NBA Columnist, Yahoo Sports, @WojYahooNBA, 214k Followers
No one is better at breaking NBA news than Yahoo Sports' Wojnarowski. The NBA columnist has fully embraced the power of Twitter - he told a conference last year You don't beat ESPN with conventional warfare - and is fully willing to share his opinion on controversial topics. If you want to know what's really going on in the NBA, then you follow Wojnarowski.
Greg Wyshynski, NHL, Yahoo Sports, @wyshynski, 54k Followers
Among Yahoo Sports' talented bloggers, Wyshynski was the first to hit more than 50,000 followers, as the sports outlet's hockey expert. The author of Puck Daddy is quite active on Twitter -- more than 38,000 tweets -- and is good about interacting with his legions of fans. He also is quite adept at mixing the important news with the ridiculous making him a necessary writer to follow whether you care about hockey or not.
Breakdown by media outlet:
ESPN/Grantland: 11
Sports Illustrated: 8
CBS Sports: 7
Yahoo Sports: 5
Fox Sports: 3
SB Nation: 3
Deadspin: 1
Sports Business Daily: 1
The Big Lead: 1
CNBC: 1
The Daily: 1
OKTC: 1
The New York Times: 1
247Sports: 1
ProFootballTalk: 1
Sports by Brooks: 1
NFL Network: 1
DraftExpress: 1
The Times of London: 1
© Copyright IBTimes 2023. All rights reserved.