Toyota: 2012 Prius Plug-in Hybrid to Get 87 MPG in Electric Mode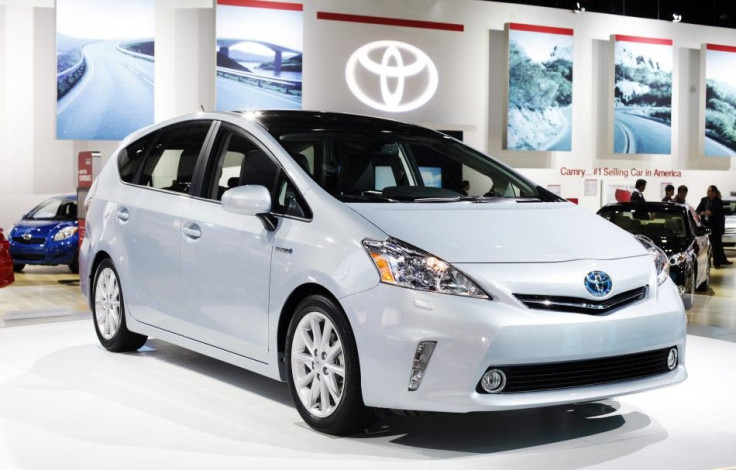 While U.S. automakers were pouring money into SUVs in the early 1990s, Toyota was quietly going about making a big bet -- investing nearly $1 billion to design, build and launch the Prius, the world's first mass-sold hybrid. A decade later, as gas prices soared and before growth and quality problems hit the company, Toyota became the world's largest and most profitable automaker while competitors including Chrysler, GM and Ford struggled to reshape.
But in the last two years, while Toyota -- which clearly established itself as the global leader in hybrids -- has worked to right-size the company and get control of quality issues, competitors gained ground on the playing field, effectively selling small, fuel-efficient cars and making leaps in alternatives to ional gasoline combustion engine cars.
GM, for instance, has had a successful launch with the Chevy Volt, a plug-in hybrid. Nissan, a Japanese-based automaker like Toyota, successfully introduced the zero-emissions, all-electric Leaf, which has sold well thus far in a limited launch. And other competitors, including Ford, have regained consumer attention for small, efficient vehicles including hybrids.
Toyota, however, has just unveiled the next generation of the Prius, a plug-in hybrid the automaker estimates will get the equivalent of 87 miles per gallon in electric mode. The company revealed the 2012 Prius Plug-in Hybrid at the annual Green Drive Expo in Richmond, California Friday.
The car will have a hybid gasoline-electric capability like current Prius models, with the addition of extended range plug-in electric capabilities.
The newest version of the Prius will get more fuel efficiency, and longer electric range, while selling at a lower price that competitive pure electric or range-extender vehicles including the Volt and the Leaf. In hybrid mode, the car is estimated to get 49 miles per gallon -- near the same as current Prius models. Thus, the biggest difference is the extended electric range allowed via plug-in.
Two models will be available, including the Plug-in Hybrid base model for $32,000 MSRP and the Plug-in Hybrid Advanced, with premium features, for $39,525 MSRP. Both models are expected to qualify for the $2,500 federal tax credit.
Initially, Toyota's new hybrid will only be available in 14 states, beginning in October. Those states include: California, Oregon, Washington, Arizona, Maine, Massachusetts, Vermont, New Hampshire, Rhode Island, Connecticut, New York, New Jersey, Maryland, and Virginia. The company will have a national roll out of the new Prius Plug-in hybrid in 2013, the company said.
© Copyright IBTimes 2023. All rights reserved.