TREASURE Drops 'Bona Bona' Music Video Teaser, Trends On Twitter Philippines

KEY POINTS
TREASURE released the mood version teaser for its "Bona Bona" music video
The phrase "TREASURE BONA BONA" quickly trended on Twitter Philippines
TREASURE is slated to release its second full-length album, "Reboot," on Friday
TREASURE has dropped the mood version teaser for its "Bona Bona" music video!
On Wednesday, TREASURE released the mood version teaser for one of the tracks from its to-be-released "Reboot" album, which has since gained over 1.1 million views on Twitter and over 315,000 views on YouTube.
In the intriguing music video teaser for "Bona Bona," the 10 members of TREASURE looked as if they were preparing for battle.
TREASURE fans – more popularly known as Treasure Makers or Teumes – shared their thoughts on the recently released teaser on YouTube.
"The confidence is oozing out of this teaser! You can tell they're so much more experience[d] and confident now after all those tours," one fan commented, while another said, "This is really isn't the TREASURE that I've known before. They're really REBOOTING!!!!! Mark my words, 'BONA BONA' will be a BOP!"
"This gives me goosebumps! With the siren, the beat, their attire, visuals and Junghwan's man bun, and him as the center, [my] anticipation is super high for 'Bona Bona!' Fighting, Treasure and Teumes!" a third fan wrote.
Teumes also couldn't help but comment on Junghwan as the center of the music video.
"Junghwan getting that focus shot is so satisfying! That hair really suits him! Our super king cow baby is really grown up! [I] love this teaser so much!" one commented.
Another fan quipped,"Having Junghwan as the center really made the whole thing even more powerful."
"[Oh my god]! They look so fierce and strong! Junghwan looks like a general in historical drama ready [for] battle!" said another fan.
A different user commented, "Junghwan deserves to be a center indeed. His power, visual and charisma make the group pop!"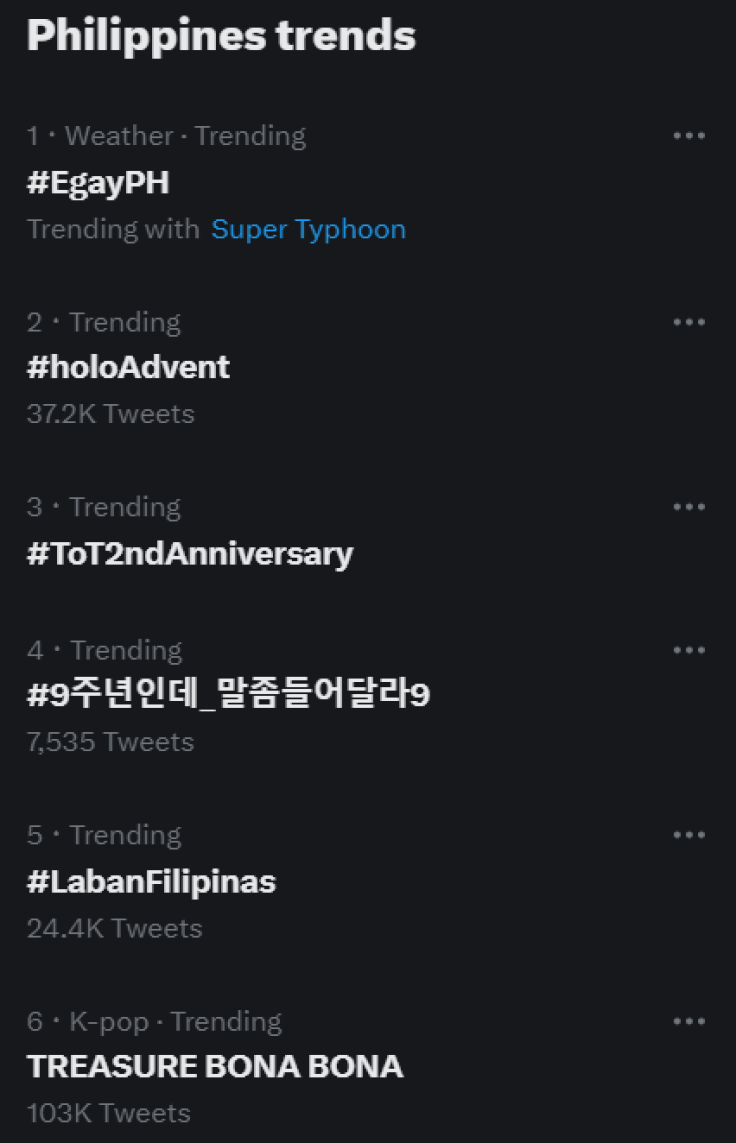 Meanwhile, "TREASURE BONA BONA" has been trending at the sixth spot on Twitter Philippines' top trends list as of 11:36 a.m. with over 103,000 tweets.
Teumes have been hyping the "Bona Bona" teaser before the official release of TREASURE's "Reboot" album on Friday.
On July 16, YG Entertainment revealed the 10 songs on TREASURE's "Reboot" album.
"Reboot," which will be officially released on Friday at 6 p.m. KST, features the title track "Bona Bona" and nine other songs, including "I Want Your Love," "Run," "Move" by T5, "G.O.A.T" by the rap unit, "Stupid," "The Way To" by the vocal unit, "Wonderland," "B.O.M.B." and "Lovesick."
The tracklist announcement was followed by the release of the "LOAD" version of its "Reboot" visual film.
The intriguing short film featured the members walking and posing in all-black outfits with hints of red.
While waiting for the Friday release of "Reboot," Teumes can pre-order the album on YG Select, Shop TREASURE U.S., KTown4U, YGEX Official Shop and Weverse Shop Global and Japan.
"Reboot" can also be pre-added on Apple Music and pre-saved on Spotify and other music streaming sites.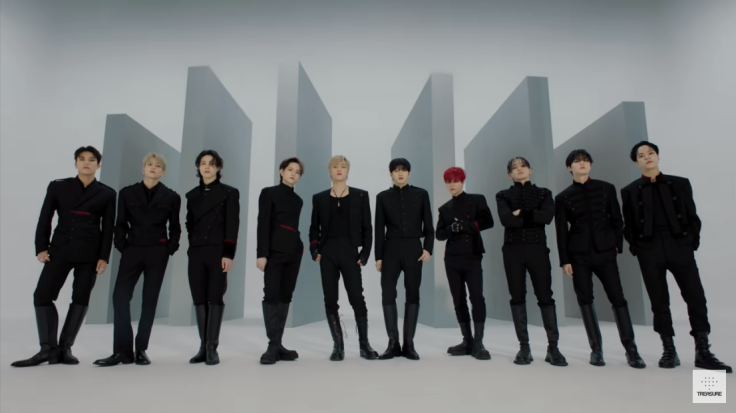 © Copyright IBTimes 2023. All rights reserved.