Tropical Storm Imelda: Texas Braces For Flash Flooding As Wildfires Spread In The West
As many as 14 large unrestrained fires, excluding smaller ones that erupted Tuesday, have been wreaking havoc in the West. Texas is now alarmed about a flash flooding that is likely to occur soon as an effect of the tropical adversity.
Tropical storm Imelda has been debilitated to a tropical depression but is still potent to shower the Houston area with the heaviest rainfall ever.
National Weather Service has issued flash flood watches for a sizeable part of the upper Texas coast, including Houston and Galveston, and a section of southwestern Louisiana.
The forecast says that the rainfall can range up to 6-12 inches whereas some areas can experience up to 18 inches of rain.
Francis Fire, a notable one among those mentioned that broke out in Davis County, Utah, ravaged up to 200 acres of land prompting customary evacuations for residents in the area. The evacuation process, however, started since last evening in the wake of the bad weather warning.
The cold front that brought forth all the valorous winds that accelerated the fire in Utah will continue to bluster through the West today producing more of such gusty winds 20 to 60 mph.
The areas ranging from Utah to Wyoming were shown red flag warning this morning as high winds are making headway towards them. Very heavy rainfall caused by the tropical disturbance in the western Gulf of Mexico is also likely to smash places like eastern Texas from Houston to the east of Dallas, ABC News reported.
According to the weather forecast, the heavy rainfall will begin this afternoon paving way for an elongated round of rainfall which will continue until Thursday.
Some areas, especially areas in Houston like Galveston up to the Lufkin, are likely to witness up to 10 inches of rainfall.
Adding to the woes, Hurricane Humberto will also ceaselessly bring high surf and dangerous rip currents from the Mid-Atlantic to the Carolinas and down to Florida, even though it is reported to be moving away from the U.S., producing waves as high as 11 feet.
Humberto will then strike east passing through the north of Bermuda bringing gusty winds and heavy rain to the island where a Tropical Storm Watch has been issued for them.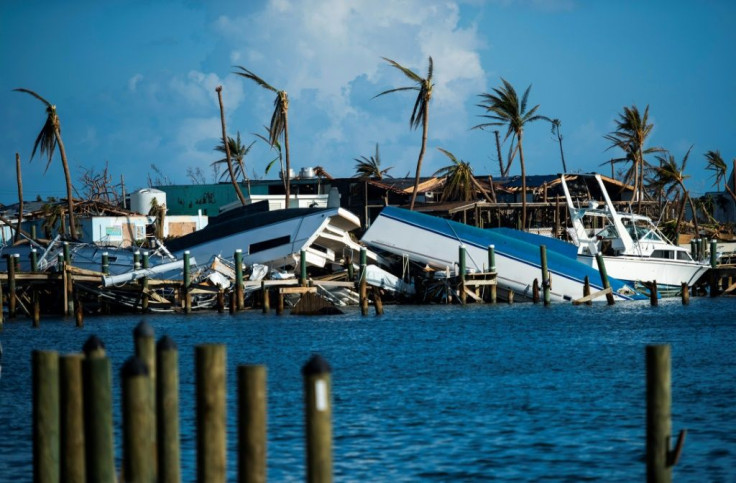 © Copyright IBTimes 2023. All rights reserved.