Trump 'Committed Crimes' And 'His Guilt Was Established,' Ex-Special Prosecutor Says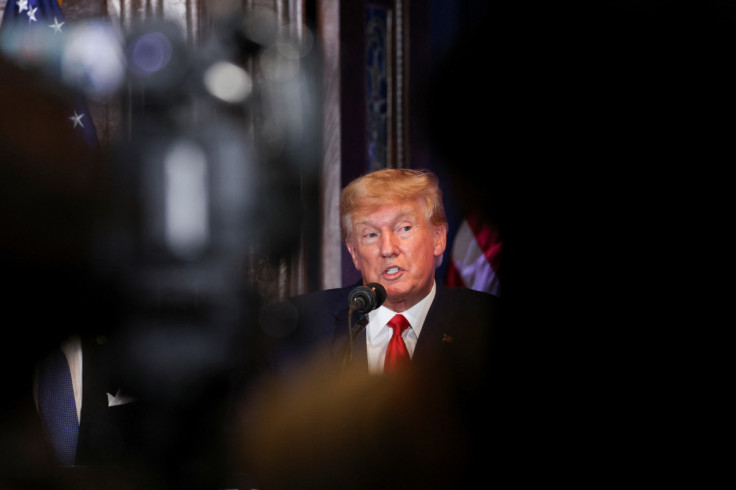 KEY POINTS
Pomerantz investigated Trump's business practices and reported hush money payments to Stormy Daniels
Pomerantz resigned after DA Alvin Bragg indefinitely suspended Trump's case
Trump hopped on Truth Social to call Pomerantz 'crooked' and 'radically deranged'
Retired Manhattan prosecutor Mark Pomerantz on Wednesday said an investigation has found that former President Donald Trump "committed crimes" with regard to his finances and business practices.
Pomerantz, who had written the book "People vs. Donald Trump," made the comment during an appearance on CNN. The book, which was published Thursday, details why Trump was never indicted over his business practices.
"I wrote the book because it was an important story to tell. However one feels about Donald Trump, he is one of the central public figures of our time. And if, as I came to believe, and as others came to believe he committed crimes, there was a substantial case to be brought and he needed to be held accountable for those crimes," he said.
Between 2021 and 2022, Pomerantz joined the staff of the district attorney of New York County to investigate Trump and the Trump Organization for business practices. During the investigation, Pomerantz and his team found evidence that Trump personally signed off on inflated his own net worth to obtain more favorable bank loans.
In addition to Trump's business practices, Pomerantz also investigated the hush money payments that Trump's team reportedly made to adult film star Stormy Daniels.
Despite the investigation's findings, Trump was not indicted by newly elected district attorney Alvin Bragg, who put the case under indefinite suspension. This led Pomerantz to resign from his position. In a strongly worded resignation letter, Pomerantz called Bragg's action a "grave failure of justice."
Commenting on his resignation letter in the interview with CNN, Pomerantz said: "I thought it was a failure of justice because, measured by the standards that prosecutors typically apply when deciding whether to bring criminal cases, Donald Trump was guilty.
"We concluded that he was guilty. Every single member of the prosecution team thought that his guilt was established," he added.
In response to Pomerantz's book and his declaration that Trump was guilty, the former president hopped on Truth Social where he called the retired prosecutor "crooked" and claimed his case had "many fatal flaws."
In a later post, Trump called Pomerantz "radically deranged" and said Bragg "rightfully" dropped the "weak" case against him.
© Copyright IBTimes 2023. All rights reserved.