Trump Follows Melania's Lead, Talks About 'Hero Dog' In 2019 ISIS Raid: New Book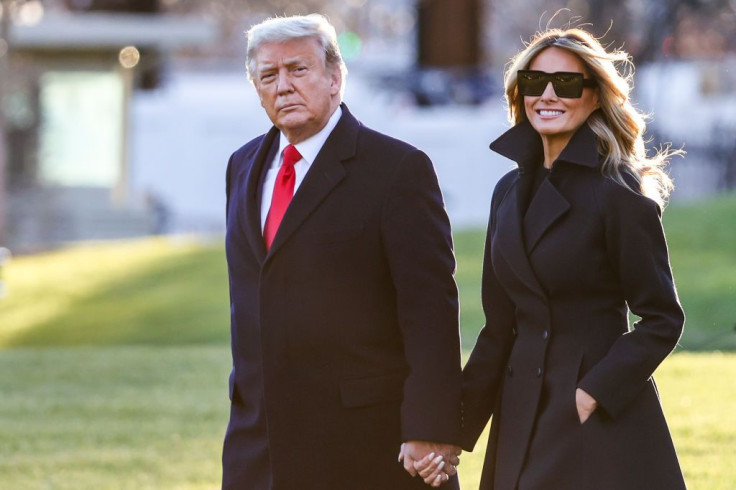 KEY POINTS
Former first lady Melania Trump joined officials in watching the U.S.' 2019 military operation against ISIS' leader
Ex-defense secretary Christopher Miller said her presence at the White House Situation Room was "unexpected"
Miller claimed Trump suggested that the administration promote a story about the "hero dog" involved in the raid
Former President Donald Trump was following the suggestion of his wife, Melania Trump, when he highlighted a "hero dog" in his speech announcing the death of ISIS leader Abu Bakr al-Baghdadi in 2019, according to a new book set for release this week.
The former first lady's role in the military operation that led to the death of the ISIS leader was revealed in "Soldier Secretary," a memoir by former acting defense secretary Christopher Miller, The Hill reported.
According to Miller's memoir, Melania joined several top-ranking officials at the White House Situation Room in October 2019 to watch the U.S. raid of an ISIS compound in Syria.
Miller expressed concern about the former first lady's presence inside the room. "Her presence was unexpected, to say the least," he wrote in his book. "I wondered how it would play in the press if word got out that the first lady had popped in to watch a major military operation."
The Trump couple and several other officials watched as soldiers were guided into the compound by a combat dog named Conan.
The soldiers cornered al-Baghdadi, who then blew himself up with an explosive vest. The explosion killed the ISIS leader, two of his children and two of his wives.
Melania suggested that the then-president announce the success from the Diplomatic Room and highlight Conan's role in al-Baghdadi's death, Miller's book claimed.
"You should talk about the dog," Melania told her husband at the time, according to Miller. "Everyone loves dogs."
The "hero dog" story was widely circulated in the media after news outlets reported Conan was injured in the raid.
In his speech the following day, then-President Trump followed his wife's advice by saying K-9 dogs chased the ISIS leader at the end of a tunnel. He called Conan a "beautiful" and "talented" dog.
Trump became so obsessed with the dog that he tweeted a Photoshopped image of Conan receiving the Medal of Honor. He also shared a declassified picture of Conan on his Twitter account.
During a White House ceremony honoring the dog in November 2019, Trump revealed the dog's name to the public.
The military had been hesitant to publicize the dog's name, noting that revealing it could also reveal the handler's name.
Mark Hertling, a retired three-star general, echoed the military's stand, saying that revealing the dog's name could also unveil the military unit and the delta unit that were part of the raid.
Conan is a Belgian Malinois, a breed widely used by the military and law enforcement.
Cairo, which is also a Malinois, joined U.S. soldiers on the 2011 military operation that killed Al Qaeda leader Osama bin Laden.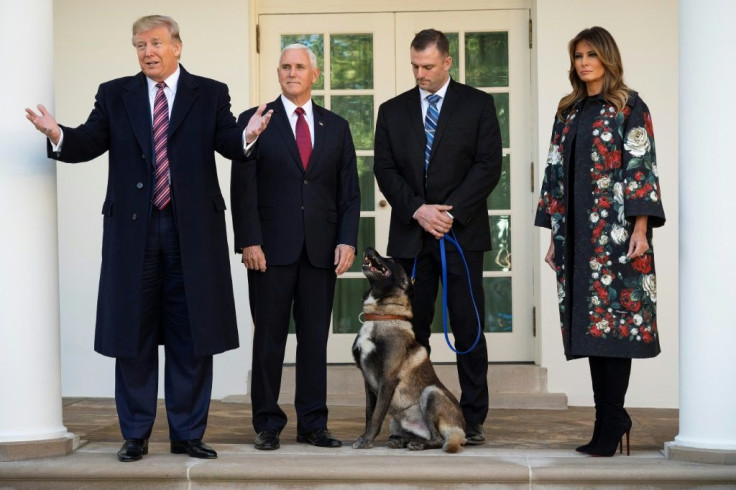 © Copyright IBTimes 2023. All rights reserved.