Trump Considers Running For Florida Congress, Being House Speaker Is 'Very Interesting'
KEY POINTS
Trump may consider replacing Nancy Pelosi as House Speaker
A speaker does not have to be an elected member of Congress
Some believe the former president would unlikely run for a House seat
Former President Donald Trump may consider running for a congressional seat in Florida and taking the position of House Speaker.
During a guest appearance on Wayne Allyn Root's USA Network show, the conservative radio host urged Trump to run for a congressional seat in Florida in 2022 and replace House Speaker Nancy Pelosi, D-CA, at her post.
Under U.S. law, the House Speaker does not have to be an elected member of Congress. The position can be held by anyone that a majority of House members choose.
"Why not instead of just waiting for 2024, and I'm hoping you run in 2024, but why not run in 2022 for the United States Congress, a House seat in Florida, win big, lead us to a dramatic landslide victory, taking the House by 50 seats, and then you become the Speaker of the House," Root said, as recounted by the Washington Times.
Trump, who was being interviewed by phone, said he was intrigued by Root's proposal, calling it "very interesting."
"You know, it's very interesting. That's so interesting," Trump replied. "And people have said, run for the Senate, okay, run for the Senate, but you know what? Your idea might be better."
Root also suggested launching an investigation into President Joe Biden and starting a campaign to get him impeached from the White House.
"You'll wipe him [President Biden] out for his last two years, and then you'll be president. Do it! Do it! You'll be a folk hero," the radio host added.
Root is not the first conservative icon to broach the prospect of Trump running for Congress. In February, Stephen Bannon, Trump's ex-White House strategist, floated the idea during his Lincoln Day Breakfast Speech.
"Going forward, we can transform the Republican Party into more of a MAGA movement … just immerse the (Make America Great Again) movement with the Republican Party, and we're going to have massive victories in the future," he said, according to Boston Herald.
Florida, where Trump's permanent home is located, has gained one new House seat after the census showed a 14.6% population gain from 2010 through 2020. While some Republican figures have urged Trump to consider a seat in the House, some believe the former president is unlikely to run for Congress.
"It's still very unlikely to happen. Mostly because Trump doesn't really seem like the kind of guy who would be cool serving in the House after he had been president. (John Quincy Adams he is not!) Too small potatoes for him -- even as speaker!" Chris Cillizza, CNN's Editor-at-large, wrote.
Recent polls also suggested Trump as the top GOP choice for the presidency in 2024, followed by Gov. Ron DeSantis, R-FL.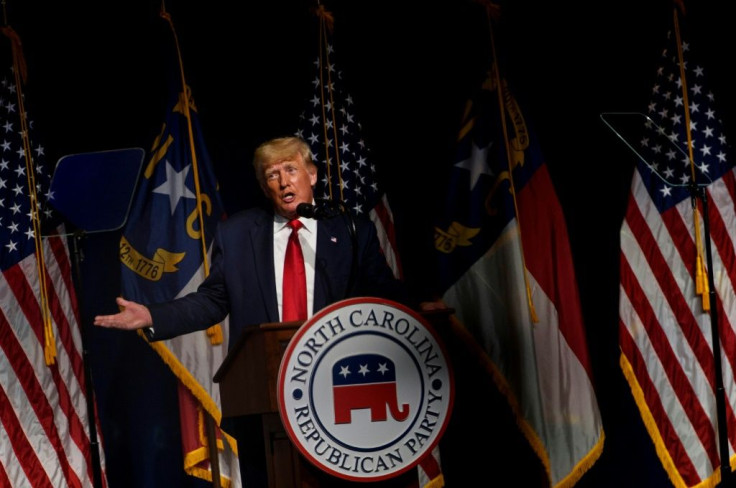 © Copyright IBTimes 2023. All rights reserved.