Trump Could Announce 2024 Presidential Run This July; To Face Unlikely Opponent
KEY POINTS
A report said Trump could announce a 2024 bid in hopes of overshadowing DeSantis
Trump could go up against DeSantis and Cheney for the GOP presidential nomination
No final decision has been made on whether Trump would run
Former President Donald Trump could announce a 2024 presidential run this month in hopes of overshadowing his potential Republic rival, Florida Gov. Ron DeSantis, according to reports.
Trump, 76, has recently been assembling a council of advisers at the Mar-a-Lago to help him plan his 2024 presidential campaign, sources with knowledge of the discussions told the Telegraph. While Trump has yet to formally announce his bid, the sources said he is intent on overshadowing DeSantis who has recently emerged as his top rival for the Republican presidential nomination.
The sources did not specify a timeline for when Trump could make his announcement.
Other Republican sources and former White House aides who spoke with CBS News said they believe Trump could make the announcement as early as this month. However, they noted that no final decision has been made on whether Trump would run and, if so, when he would announce his bid.
Should Trump decide to run for president in 2024, he could be facing a number of formidable opponents for the nomination, including Gov. DeSantis, former Vice President Mike Pence and Sens. Tim Scott, R-S.C., and Tom Cotton, R-Ark.
Rep. Liz Cheney, R-Wyo., also recently said in an interview with ABC News that she may join the 2024 Republican field. However, she noted that no final decision has been made, adding that she is focusing on winning the upcoming Wyoming primary and her work on the House Select Committee investigating the Jan. 6 attack at the U.S. Capitol.
"I'll make a decision about '24 down the road," Cheney said. "I think about it less in terms of a decision about running for office, and more in terms of, you know, as an American – and as somebody who's in a position of public trust now, how do I make sure that I'm doing everything I can to do the right thing; to do what I know is right for the country, and, and to protect our Constitution."
Reports about Trump's possible 2024 announcement come after top GOP fundraisers suggested that Republican financiers and their advisors are shifting their interests toward backing other possible 2024 presidential candidates apart from Trump as the House Select Committee recently revealed damaging information about his role in the riot.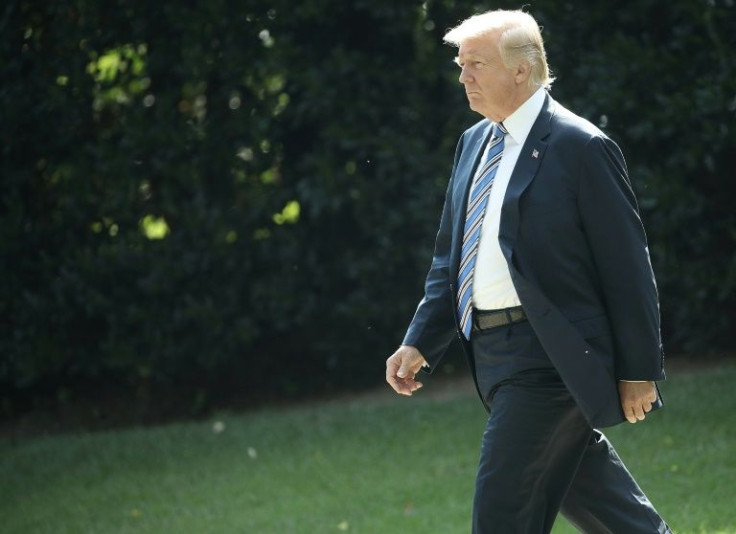 © Copyright IBTimes 2023. All rights reserved.