Trump Delusional? Ex-POTUS Thought He Knew How To Run US: Springer
KEY POINTS
Springer said the behavior of some people on his show was exactly like Donald Trump
He said Trump was unique because he had a 'delusion' that he could run the U.S.
Trump was the first president to be elected without any prior government or military experience
Legendary British-American talk show host Jerry Springer has slammed former President Donald Trump for thinking he knew how to run the United States.
Speaking on SiriusXM's "The Dean Obeidallah Show" on Thursday, Springer said the guests who appeared on the famed "The Jerry Springer Show" closely resembled Trump as they would bicker and yell to settle things just like him.
"The behavior of some of the people on the show is exactly Donald Trump," Springer said. "(They would) "curse and yell and sometimes fight because they don't have the skills to settle things in different ways."
However, Springer said what set apart the guests in his shows from Trump was that they had "enough sense not to run for president."
"What made Trump unique, the only thing that separates him from the guests on my show is the fact that he had this delusion he knew how to run the world and run the country when, in fact, he knows nothing about how you run a country," the talk show host added.
The Jerry Springer Show ran on TV for 27 years and featured controversial segments on topics of paternity, prostitution and adultery. The show ended in 2018.
Since the show's end, Springer, who is a Democrat, voiced his dislike for the former president on several occasions. In September 2019, Springer slammed Trump for bringing his show "to the White House" when he was elected president.
Trump stunned the political world in 2016 when he became the first person to be elected president even without previous experience in government or the military. The Manhattan mogul and reality TV star beat former Secretary of State Hillary Clinton after he won several battleground states, including Florida, North Carolina, Ohio and Pennsylvania.
Prior to him being elected and throughout his presidency, Trump made several inflammatory comments and became embroiled in a number of issues.
During a Republican presidential debate in 2016, Trump claimed that childhood vaccines could cause autism in recipients. In November 2016, shortly after the election, Trump took to Twitter to claim that voter fraud almost cost him the popular vote. In a tweet that was deleted later, Trump said there were "millions of people who voted illegally" in 2016.
Trump is also the first U.S. president to be impeached twice. He was first impeached in 2019 for "abuse of power" and "obstruction of Congress" after he pushed Ukrainian President Volodymyr Zelensky into launching an investigation into the Bidens. The second impeachment occurred days after a mob of Trump's supporters stormed the U.S. Capitol on Jan. 6, 2021. In both cases, the Senate acquitted the former president of the charges.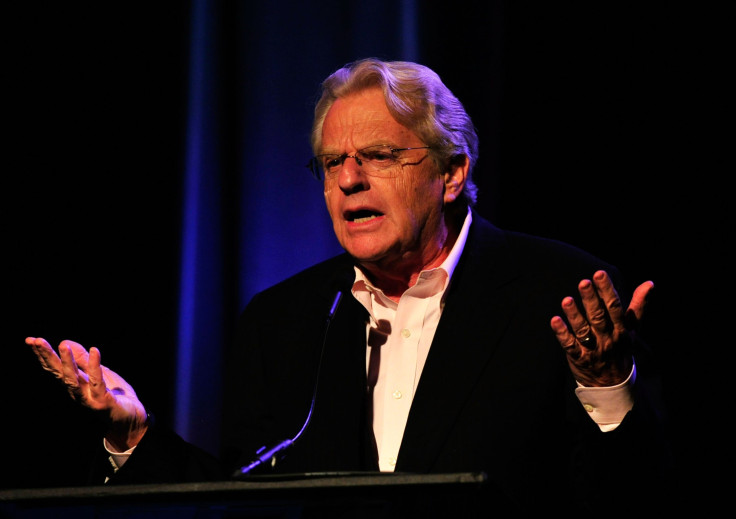 © Copyright IBTimes 2023. All rights reserved.