Trump Doesn't Know What A Dairy Queen Blizzard Is; Analysts Reveal What This Means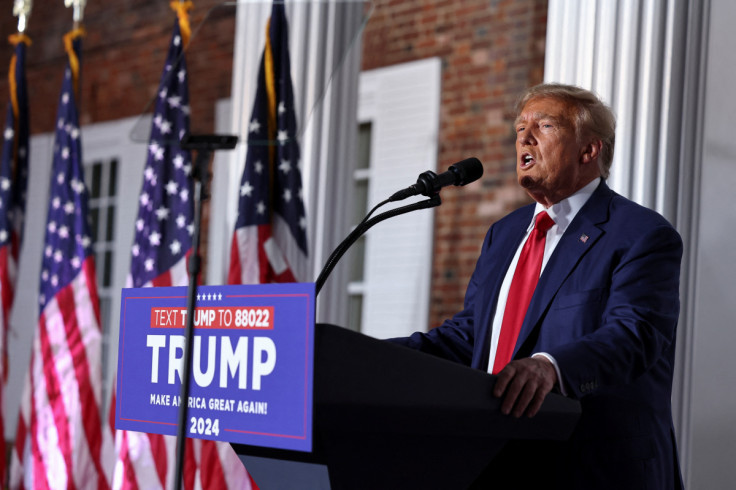 KEY POINTS
Trump looked puzzled by requests for a Blizzard during a stop at a Dairy Queen location in Iowa
An analyst said Trump's Dairy Queen visit showed "how confident" he is of his standing in the state
Another analyst said it may have been Trump's way of taking a "jab" at Ron DeSantis
Former President Donald Trump revealed during his Iowa visit Friday that he doesn't know what a Dairy Queen Blizzard is.
Trump, who likes to present himself as a "man of the people," looked puzzled by requests for a Blizzard during a stop at a Dairy Queen location in the state as part of his 2024 presidential campaign.
"Everybody wants a Blizzard. What the hell is a Blizzard?" Trump asked the store's employees while throwing his hands in the air, drawing laughter from the crowd inside the store.
"Take care of the people, OK? Will you take care of them for me? We'll do the Blizzard thing, alright?" he added, as seen in a video shared by NBC News.
White House reporter for Politico Eli Stokols told a CNN panel that Trump likely knows what a Blizzard is, but appearing confused was his way of being the "everyman" in the Dairy Queen.
Stokols also said that Trump's Dairy Queen visit "gives you a sense of how confident in one way he is of his standing there."
"He didn't do these things when he ran in 2016. He didn't do much retail politics at all. [But] now, he's comfortable going into these places. People in Iowa, for as much as he hasn't been there, they like attention almost as much as Donald Trump does. That's what early-state voters are used to, and so he has to give them some of that," Stokols said.
"He is doing a little more sort of showing up in some of these places," he added.
CNN's Capitol Hill reporter Melanie Zanona, on the other hand, said that Trump was doing these types of stops as he knew that one of the weaknesses of his closest rival for the Republican presidential nomination, Florida Gov. Ron DeSantis, is retail politics.
"I think part of the calculation is that he knows one of the weaknesses for Ron DeSantis is retail politics. And so, this is also a way to kind of jab at Ron DeSantis. But it's also interesting because you see Ron DeSantis now using Casey DeSantis, his wife, to try to soften his image [and] make him a little bit more personable and likable. And they're really trying to hammer this image of a young governor, a family man and, again, a contrast to Donald Trump and his family and marriage life," Zanona said.
"So they're trying to use her in that way. But we'll see if that works," she added.
Meanwhile, the co-hosts of "Fox & Friends" poked fun at Trump's confusion over Dairy Queen Blizzards but ended the discussion with praise for the former president, saying it was during these moments where Trump "shines."
"Well, we had an internal debate about whether or not he does, in fact, know what's a Blizzard," co-host Will Cain said.
"Everyone wanted a Blizzard! He didn't know what it was," Carley Shimkus added.
They compared the moment to Trump's 2017 visit to Puerto Rico where he tossed paper towels to the victims of Hurricane Maria.
"Do you remember ... he's jump-shooting paper towels out in Puerto Rico, throwing hats," Pete Hegseth said. "I mean, doing things that most people wouldn't feel like a presidential candidate would do. But it shows a connection to people and makes people feel a connection to him."
"Honestly, to him, this truly is where the former president shines because he does create these moments and he makes everybody in that room feel special," Shimkus said.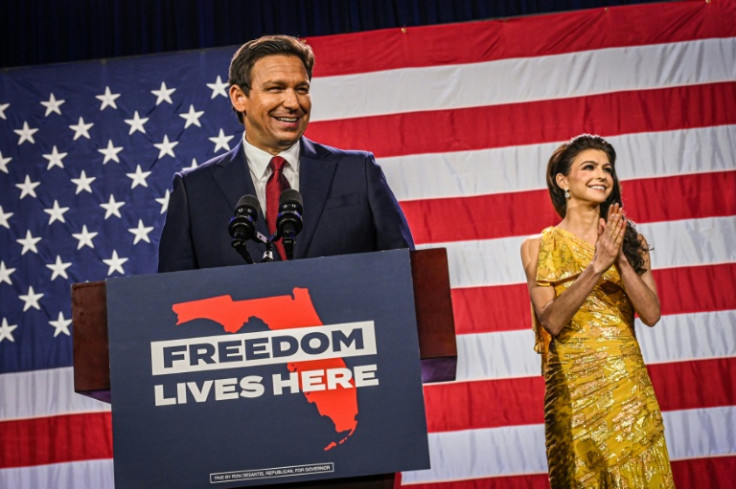 © Copyright IBTimes 2023. All rights reserved.