Far-Right Trump Supporters Are Harassing Prosecutors, Government Workers Handling Classified Docs Case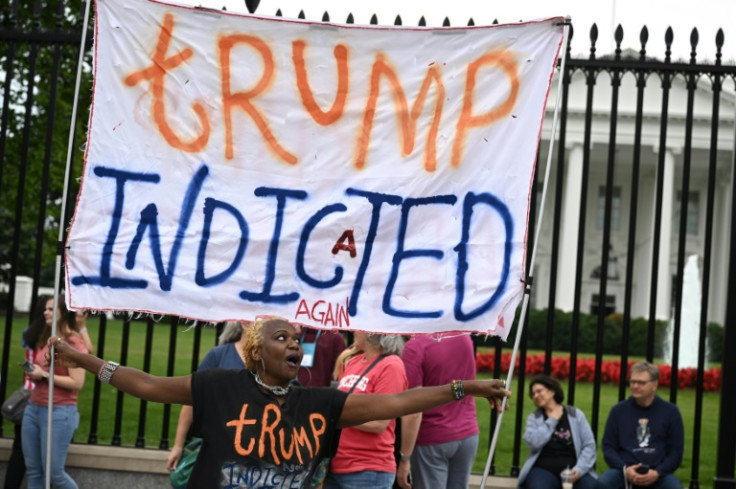 KEY POINTS
The FBI said it is already working with other law enforcement agencies "to assess and respond to such threats"
Trump has repeatedly attacked special counsel Jack Smith and the New York state judge handling the felony cases against him
Far-right extremists have become more cautious since several individuals who stormed the Capitol were sentenced to prison
The prosecutors and other government officers working on former President Donald Trump's classified documents case are facing enormous threats of harassment and violent rhetoric both online and elsewhere from several far-right groups and individuals, according to a report.
Extremism experts and government officials familiar with the issue told the Washington Post that while there was an uptick of violent rhetoric against the prosecutors, they have not observed an increase in threats against law enforcement, even after Trump appeared in court in South Florida.
This was a stark contrast with the negative chatters the FBI agents received after searching the former president's Mar-a-Lago property in August.
They also called the threats "reprehensible and dangerous" and added that they are already working with other law enforcement agencies "to assess and respond to such threats."
On the other hand, political extremism experts said that while organized threats of violence against government institutions have generally winded down since the Jan. 6, 2021 attack on the U.S. capitol, they still frequently observed violent rhetoric from far-right individuals against those who they believed could be behind Trump's indictment.
But the prosecutors are not the only ones they are threatening; swing-state election workers refuting claims of voter fraud are also affected, according to the Post.
Extremist rightists would post the names of the prosecutors and the government workers online and yell at them at their mobilizations, threatening them and even sometimes revealing some of the most sensitive information about their personal lives, according to the experts.
The Department of Justice (DOJ) has taken a precaution by trying to keep the names of the prosecutors and agents working on the cases against Trump from being public in official documents, congressional hearings and even in informal conversations about the matter.
But it's not a fool-proof situation, given that their names are also listed in public court filings, and their names and information about the witnesses they will present in court would be accessible to Trump.
On several occasions, Trump has repeatedly attacked special counsel Jack Smith and the New York state judge handling the felony cases against him, calling them names in his speeches and posts on his social media platform Truth Social.
But it's not just from the far-right groups and individuals that the DOJ and FBI have received attacks from, as some Republican members of Congress have repeatedly condemned them, calling their investigations into Trump as partisan and election interference.
This is why top DOJ and FBI officials, alongside other personnel, have been given security detail as needed, people familiar with the matter told the Post.
Even though the general threats monitored by experts are, at the moment, not at the levels after the search in Mar-a-Lago, law enforcement agencies are still being encouraged to turn out in force during Trump's court appearances and other events to mitigate, if not deter altogether, any potential violence.
The experts also said that the far-right extremists have become more cautious since several individuals who stormed the Capitol in 2021 were sentenced to prison.
"Trump burned a lot of his supporters. They felt he wasn't supportive enough of those arrested on Jan. 6. They have soured and are less likely to go out and be violent on behalf of Trump," Political Violence Researcher Rachel Kleinfeld of the nonprofit Carnegie Endowment for International Peace said.
Meanwhile, the right-wing message boards have already shifted from focusing on Trump's federal indictment to "grooming," or the false belief that teaching children about sexual orientation and gender identity is making them prime for sexual abuse and harassment, according to sociologist Peter Simi of the Chapman University in California.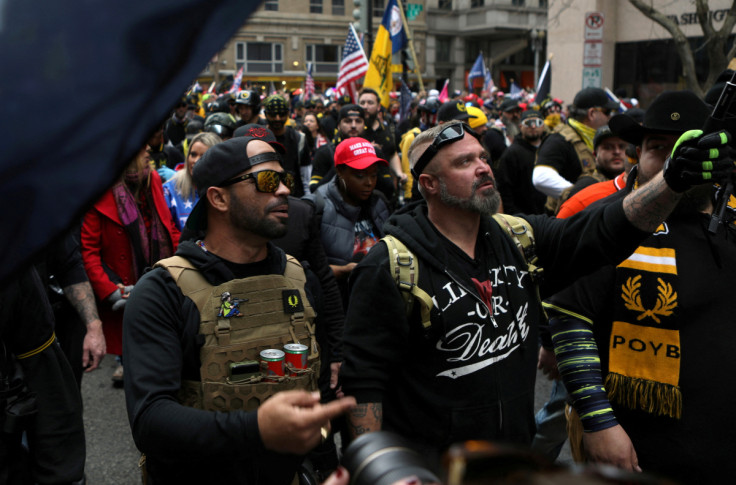 © Copyright IBTimes 2023. All rights reserved.