Trump Family Feud Rumors: POTUS Prefers This Man Over Children, Author Claims
KEY POINTS
Donald Trump sparked family feud
Donald Trump's children called anchor babies
Donald Trump a loving father
Donald Trump sparked family feud after praising this man over own children.
Vicky Ward claimed in her book, "Kushner Inc," that the president adores Corey Lewandowski, a previous lobbyist who ran for office twice without success. Many described him as a ruthless figure and the man behind the "cunning" tricks of the campaign.
Trump's children, Donald Jr., Ivanka, Eric and his son-in-law, Jared Kushner, reportedly all despised Lewandowki because they felt that he was "encroaching on their territory." However, according to someone who was involved in Trump's campaign, Lewandowski is the son that Donald never had.
"He's like the son he never had," the source told Ward. "Corey is amoral. He's the closest thing Trump can get to Roy Cohn [Trump's mentor] without the law school degree. He's cunning. He's crafty. He comes up with the kind of cunning shit that Trump loves. And he's cheap."
The author further claimed that Lewandowski also used to tell people that the POTUS called him "my Corey" or "my kid" in private. In 2016, Lewandowski was caught on film manhandling reporter Michelle Fields at a campaign event in Florida and the president stood by him.
According to a Mueller Report, Lewandowski was a "devotee" of the POTUS and they had a close relationship. But Trump's children disliked him so much that they attempted to "muzzle" him by hiring Paul Manafort as the campaign chairman and chief strategist.
Lewandowski knew that Trump's children and Manafort wanted him gone, and he was trying to survive by continually presenting Donald with potential donors, including casino tycoon Sheldon Adelson. He was reportedly hoping that his efforts would make him "indispensable."
Trump and Lewandowski's close bond sparked fury towards the president and his own family. It came to a point where the Trump children and Kushner allegedly confronted the POTUS and gave him an ultimatum saying, "It's Corey or us."
On June 19, 2016, Father's Day, Trump called Lewandowski three times to tell him how his own children hate him because they hate Lewandowski. However, the latter reportedly told the president, "No, sir. They hate you all on your own and I am just part of it."
In related news, Trump's children with Ivana Trump and Melania Trump were called "anchor babies." According to several Twitter users, Donald Jr., Ivanka, Eric and Barron were all born before their moms became U.S. citizens.
Meanwhile, Ivana spoke about Trump as a dad. According to her, the president is a loving father and a good provider, but he is not very involved in his children's day-to-day activities.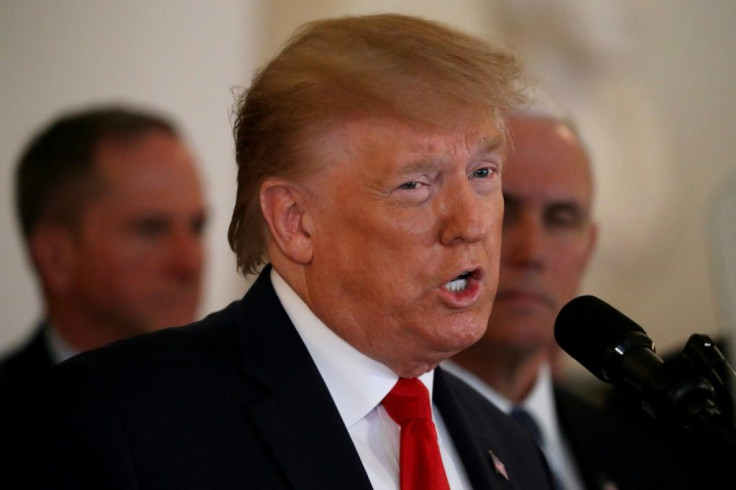 © Copyright IBTimes 2023. All rights reserved.