Donald Trump Locks White House Bedroom From Everyone; POTUS Has Multiple Televisions
KEY POINTS
Donald Trump locks his White House bedroom
Donald Trump has multiple televisions in his bedroom
Donald Trump's kids from Ivana and Melania are considered anchor babies
Donald Trump reportedly locks his bedroom in the White House despite Secret Service's objection.
According to CNN reporter Kate Bennett in her book "Free, Melania: The Unauthorized Biography," the president has personally requested a lock for his bedroom door. The POTUS and FLOTUS do not share bedrooms and Donald wants his space to be private and keep everyone out of it.
The Secret Service reportedly objected the idea, but they eventually allowed Donald to have the lock because they know that they could bust the door down if they need to. Aside from the lock, Michael Wolff revealed in his book "Fire and Fury: Inside the Trump White House," that the businessman-turned-politician asked for multiple television units to be placed in his bedroom.
Donald has frequently clashed with the media over this issue. In 2018, the POTUS denied the New York Times story saying that he has a "prodigious" viewing habit.
"Believe it or not, even when I'm in Washington or New York, I do not watch much television," Trump told reporters. "People that don't know me, they like to say I watch television — people with fake sources. You know, fake reporters, fake sources."
Wolff added that Trump yelled at his housekeepers for picking up his shirts off the floor. The POTUS reportedly said that if his shirts are on the floor it's because he wants them to be on the floor. He also has strict rules when it comes to his room and possessions. Donald doesn't want anyone to touch his belongings especially his toothbrush.
In related news, Donald's children with Ivana Trump and Melania Trump are reportedly considered "anchor babies." According to several netizens on Twitter, both Ivana and the first lady gave birth to their kids with Donald before they became U.S. citizens. Thus, only Donald's daughter with Marla Maples, Tiffany, is not an anchor baby.
As a father, Donald is not as hands-on as the mothers of his children. Ivana said that the POTUS is a "loving father" and a good provider but he is not involved in their children's day-to-day activities. Melania also said that Donald didn't change their son Barron's diaper or fed him, but it was not an issue for her.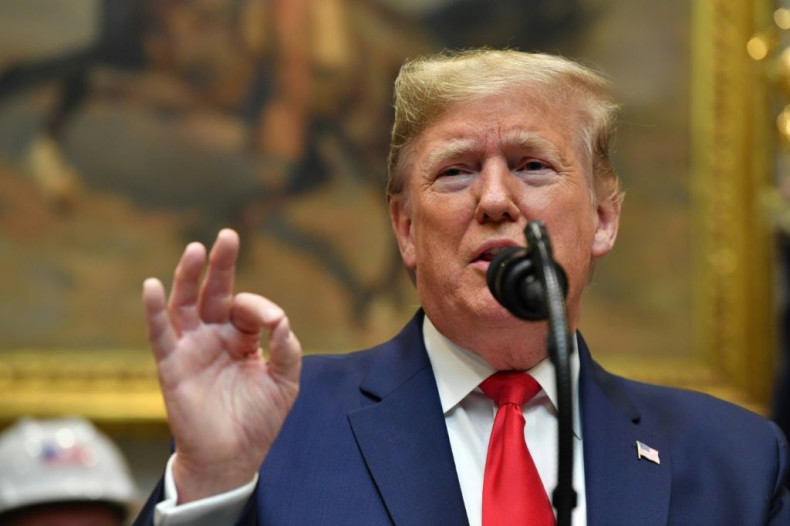 © Copyright IBTimes 2022. All rights reserved.