Trump Fires US Cybersecurity Chief Chris Krebs For Denying Election Fraud
KEY POINTS
Krebs served as the director of CISA since 2018
He rejected Trump's claims of voter fraud
His firing comes after Trump ousted Mark Esper last week
President Donald Trump on Tuesday fired the nation's top cybersecurity official after he debunked the president's claims of widespread voter fraud during the 2020 election.
Trump announced on Twitter that he was firing Chris Krebs after calling his recent statement rejecting voter fraud allegations "highly inaccurate," USA Today reported.
"The recent statement by Chris Krebs on the security of the 2020 Election was highly inaccurate, in that there were massive improprieties and fraud - including dead people voting, Poll Watchers not allowed into polling locations, "glitches" in the voting machines which changed votes from Trump to Biden, late voting, and many more, Trump tweeted.
"Therefore, effective immediately, Chris Krebs has been terminated as Director of the Cybersecurity and Infrastructure Security Agency," he added.
The former director responded to Trump's decision in a brief tweet: "Honored to serve. We did it right. Defend Today, Secure Tomorrow."
Krebs' position as director of the Cybersecurity and Infrastructure Security Agency (CISA) at the Department of Homeland Security (DHS) began in 2018. He previously led the National Protection and Programs Directorate.
The former CISA chief reportedly expected to be let go after often disputing Trump's claims of fraudulent mail-in ballots during the lead-up to Election Day. Krebs also regularly fact-checked the president's claims and conspiracy theories in the days after the election.
Krebs has been praised for revamping the department's cybersecurity efforts. He also increased coordination with state and local governments. While holding the top CISA job, Krebs was one of the top federal national security officials overseeing the election, CNN reported.
Trump's firing of Krebs is the latest in a series of removals of administration officials in the wake of the election. On Nov. 10, the president fired defense secretary Mark Esper and replaced him with Christopher C. Miller, director of the National Counterterrorism Center.
Esper's firing came months after he and Trump clashed over the Insurrection Act. The former defense secretary refused to use active-duty troops to respond to Black Lives Matter protests across the nation, according to NBC News.
The Trump administration also is considering firing CIA Director Gina Haspel and FBI Director Christopher Wray, according to The Hill.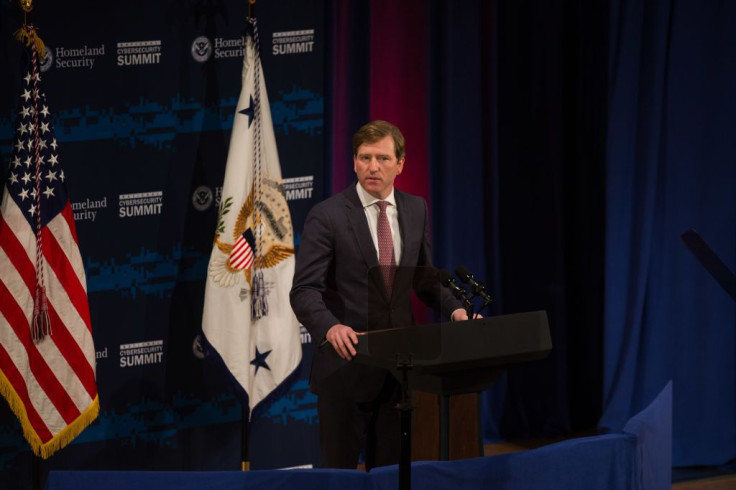 © Copyright IBTimes 2023. All rights reserved.