Trump Has 'Great Chance' Of Being Elected President Again In 2024: Graham
KEY POINTS
Sen. Graham made the comments during an interview on 'This Week'
Trump has continued to claim that the 2020 election was 'stolen' from him
Trump has teased the possibility of a 2024 bid but has yet to make a formal announcement
Donald Trump could be back in the White House if he runs for the presidency in the 2024 election, Sen. Lindsey Graham predicted Sunday.
In an interview with ABC News "This Week," Graham, R-S.C., also warned the former president against focusing on the results of the election in 2020, adding that it may hurt his chances of winning the 2024 presidential election, and it may also hurt the Republican Party's chances of winning in the 2022 midterm elections.
"Donald Trump is the most consequential Republican in the Republican Party today. He has a great chance of being president again in 2024. If he'll start comparing what he did as president versus what's going on now and how to fix the mess we -- we're in. If he looks backward, I think he's hurting his chances," Graham told host George Stephanopoulos.
"If he continues to talk about the 2020 election, I think it hurts his cause and, quite frankly, it hurts the Republican Party," Graham added.
In recent weeks, Trump has held several rallies where he continued to echo claims that the 2020 presidential election was "stolen" from him. He cited a report by Cyber Ninjas, a company Republicans hired, that claimed there were 57,000 suspicious ballots cast in the state of Arizona.
"Twenty-three thousand, three hundred and forty-four mail-in ballots were counted despite the person no longer living at that address — little, little problem. Five thousand people appear to have voted in more than one county," Trump said during a rally in the state on Jan. 15.
Election officials have previously dismissed the report's claims, noting that college students, military personnel, or people working overseas could have different addresses than those listed in a specific commercial database.
Apart from the rallies, Trump had also made calls for pardons for the people who attacked the Capitol on Jan. 6, 2021. He claimed the rioters were being "treated so unfairly." Several GOP lawmakers had slammed the former president's comments as "inappropriate."
It is still unclear whether Trump would run for the presidency in 2024. While he has repeatedly teased the possibility on a number of occasions, he has yet to make any formal announcement.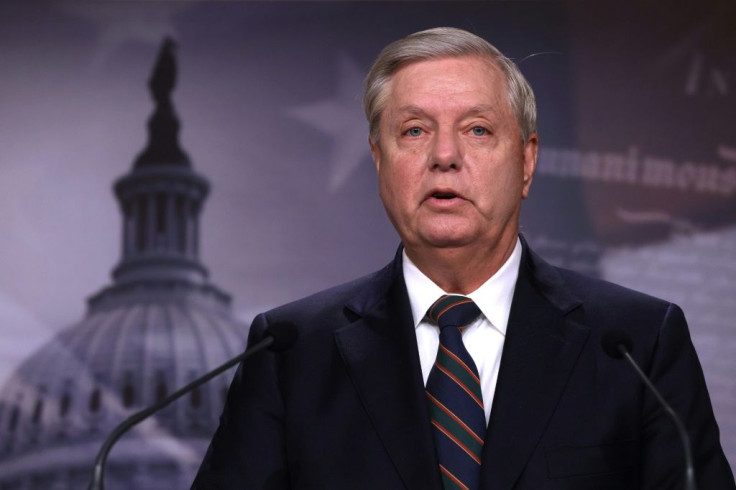 © Copyright IBTimes 2023. All rights reserved.
FOLLOW MORE IBT NEWS ON THE BELOW CHANNELS